Mercedita: A Thriving Livelihood
30 August 2022
Story by Pacifico Granpio and Jamie Gutierrez 
Photos by Kassandra Barnes and Jhon Merontos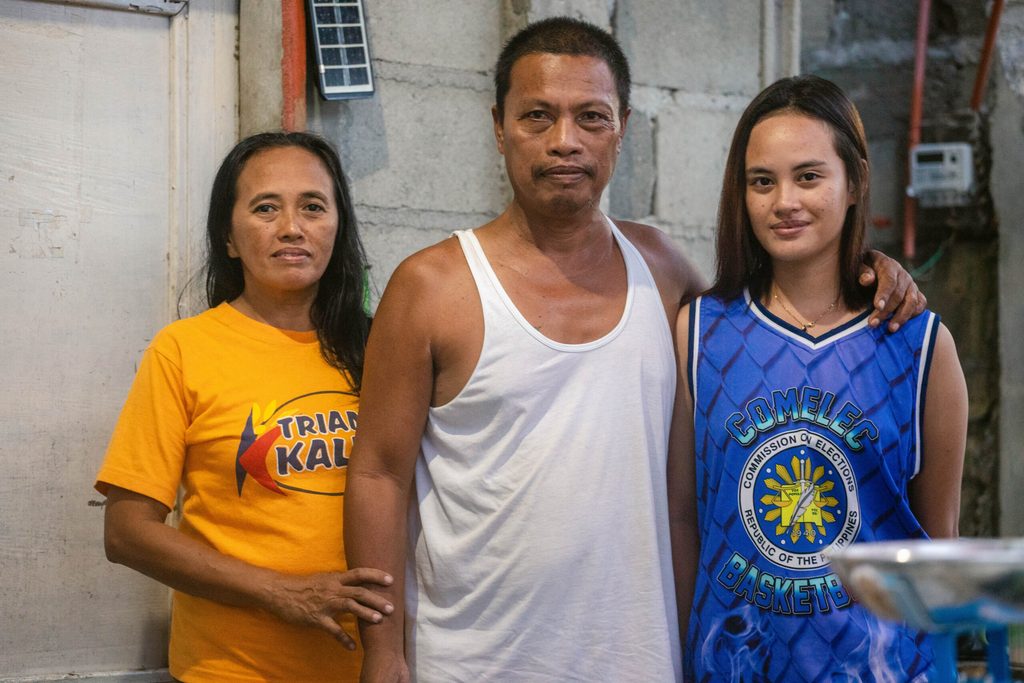 Residing in Limasawa, Southern Leyte, Mercedita and her husband Dominador make a living through fishing and selling dried fish and other seafoods. Together, they have four children, the oldest of which is already married while the youngest recently graduated from elementary school.
In the aftermath of Typhoon Rai (Odette) last December 2021, they lost their livelihood due to severe damage to their fishing boat which also contained their fishing tools and equipment. The nipa hut along the shore where they dried squid and fish was also washed away during the storm. And like many others on the island, they became homeless after their house was heavily damaged by the typhoon.
Mercedita's family received humanitarian aid during the first few weeks after the typhoon but their supply gradually diminished. They needed to find ways to support their daily needs before the food and non-food items they received eventually ran out. Mercedita used her small savings from their local cooperative to repair their small motorized boat. However, the high cost of fuel forced her to sell their newly repaired boat at a low price to prioritize the immediate repair of their severely damaged shelter. With their fishing equipment still damaged, they had to resort to alternative sources of income which included getting small loans to buy and resell fresh and dried squid or fish.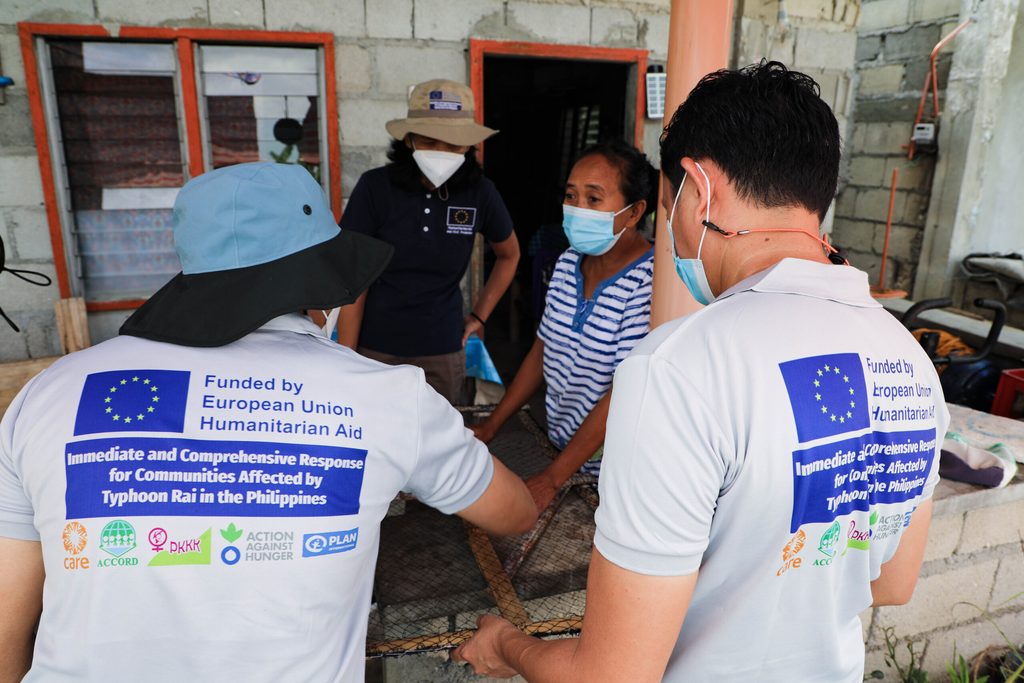 Mercedita and her family were one of the chosen beneficiaries to receive food security and livelihood support through the Immediate and Comprehensive Response for Communities Affected by Typhoon Rai project funded by the European Civil Protection and Humanitarian Aid Operations (ECHO).
With the PHP10,000 financial assistance they received, they were able to restore their fishing livelihood to generate income and ensure that they can sustain themselves for the rest of their lives. 
"ECHO gave me livelihood and food security. Thank you so much for everything you gave us through this program, this is what I am using to move forward with our lives."