Empowering Women and Youth of Maguindanao amidst the COVID-19 Pandemic
18 August 2022
<em>Story by: Jamie Gutierrez<br>Photos by: Michael Perfecto </em><br>
Women and girls in Maguindanao are among the most vulnerable populations in the Philippines. Living in a province afflicted by armed conflict, the health and safety risks they face are only amplified by the COVID-19 pandemic.
With support from the Spanish Agency for International Development Cooperation (AECID), Plan International Philippines was able to reach girls and women in the province to address their health and safety needs amidst the COVID-19 pandemic.
The project called "Resilience of Vulnerable Population – Strengthening Communities in Southeastern Philippines to Face COVID-19 Pandemic" aims to mitigate the spread of COVID by conducting WASH interventions and addressing gender-specific health needs; obtaining food and economic security for families through youth economic empowerment; and implementing gender, age, and diversity-based violence prevention mechanisms in communities.
Gwyn
Gwyn, 19, lives together with her husband, Jovanni, and their daughter, Lesha Kate. They are a young couple trying to make ends meet amidst the pandemic, with Jovanni driving tricycles and the two of them raising pigs for a living. Although life as a young mother is difficult and she can no longer go out as much as she used to, Gwyn's hopeful outlook on life keeps her spirits high. She shares that she finds happiness and fulfillment in taking care of her daughter, and dreams of a better life for her.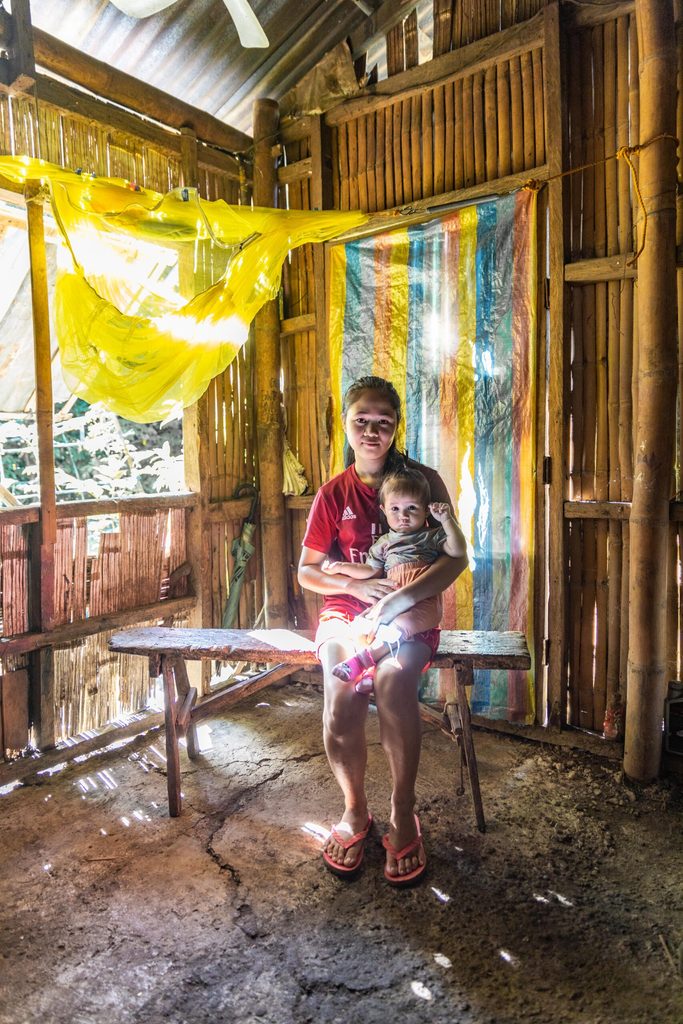 Gwyn's community has fortunately managed to steer clear of any military encounters. However, they face difficulties with electricity as they often experience power outages, which make putting her daughter to sleep a difficult task. They also struggle with the high prices of goods and commodities in their area as they are more expensive than prices in the city. Because goods and commodities are costly in their community, accessibility to sanitary and hygiene products which are crucial during a pandemic becomes very limited.
Gwyn and her family were one of the recipients of the hygiene kits funded by AECID which contained bars of soap, napkins, and other necessary hygiene products to help mitigate the risks of the pandemic. She shared that she liked the items she received and that she and her family were able to use the hygiene kit in their day-to-day lives.
Currently, Gwyn is studying education in university. The most important goals she has right now are to finish school and to have a good life. When asked how she would define "a good life", she describes it as being free from poverty and having a good future to look forward to. Gwyn dreams of finishing school and finding a job to earn money for her baby. After previously attending training sessions for business, she became interested in the sector and hopes to receive support from the government or from organizations when she starts a business of her own.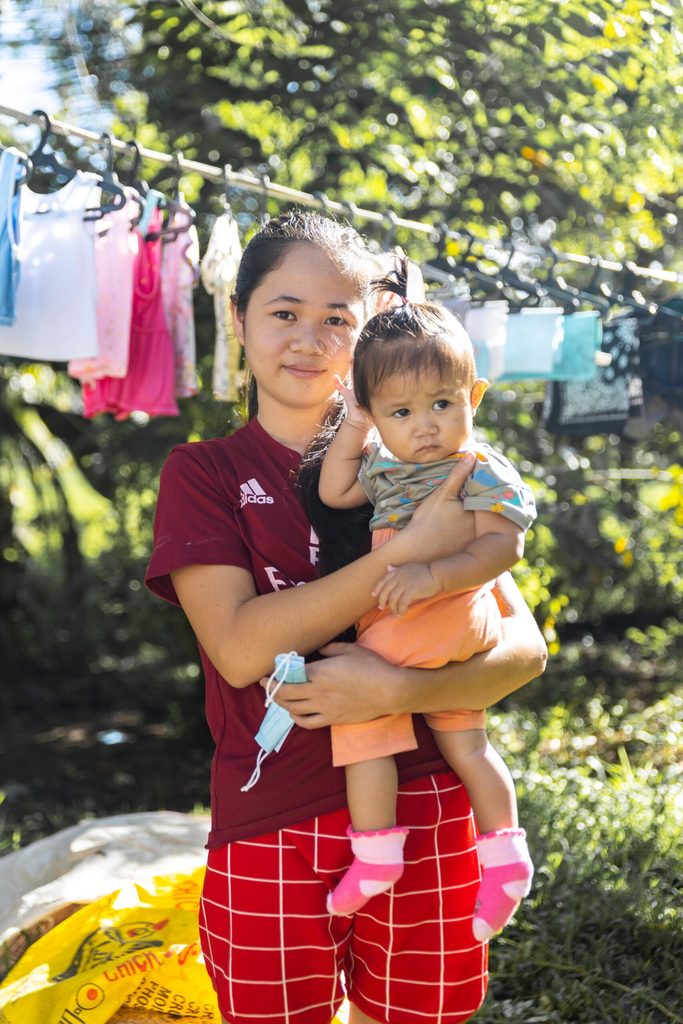 Kim
Kim, 14, is a Grade 8 student who enjoys reading. In her community, talking about monthly periods and sexual health continues to be a sensitive topic.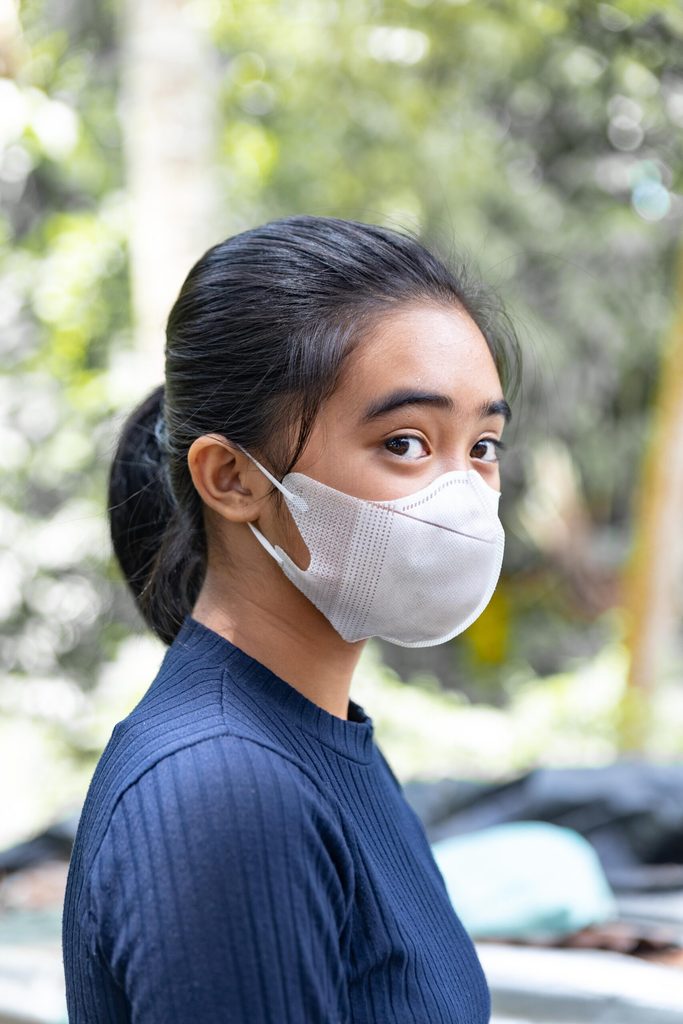 When she got her first period, Kim was scared at first, but she overcame her fear with help from her mother who told her that it was a normal experience for girls. Although menstrual health is discussed in her school, she doesn't talk about it with her friends who still shy away from the topic.
Kim is one of the recipients of the menstrual health management (MHM) kits funded by AECID. She and her mother were happy to receive the kits which included napkins, towels, and panties. She shared how the items were a huge help to them and how they were able to make use of their kits during their monthly cycles.
She is happy to see that there are people and organizations who are helping young women like her to dispel the taboo surrounding their menstruation. Her message to young girls like her is, "Wag na po silang mahiya kase normal lang naman po sa babae yun." (They should not be ashamed because it's normal for girls to have their periods.)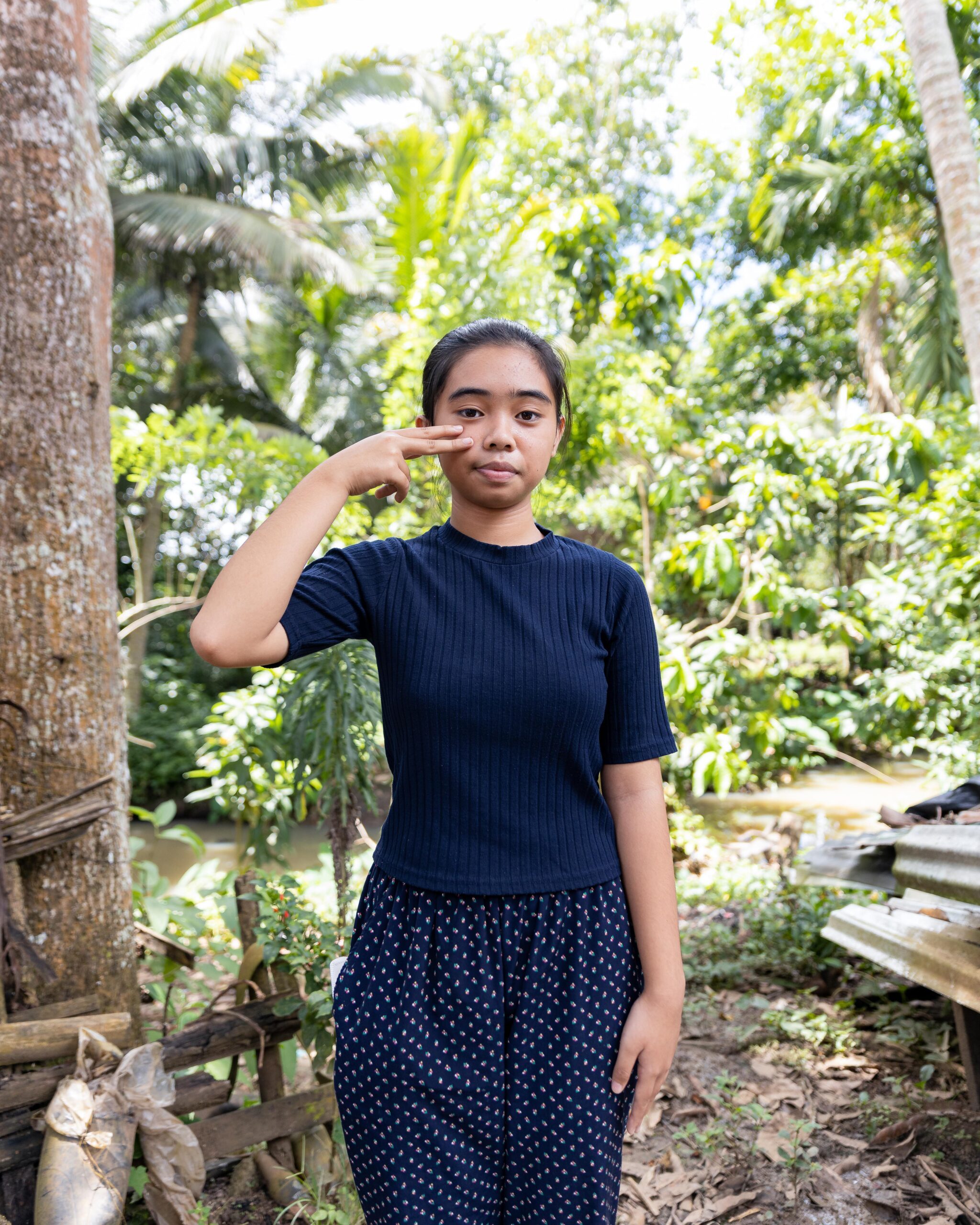 Plan International Philippines' COVID-19 response is done in partnership with the Maranao People Development Center, Inc. (MARADECA INC.) and supported by the Spanish Agency for International Development Cooperation (Agencia Española de Cooperación Internacional para el Desarrollo) and Plan International Spain.