Angelie: Protecting Children After the Typhoon
16 September 2022
<strong>Story by Jamie Gutierrez</strong> <br><strong>Photos by CFS Volunteers of Maasin City</strong>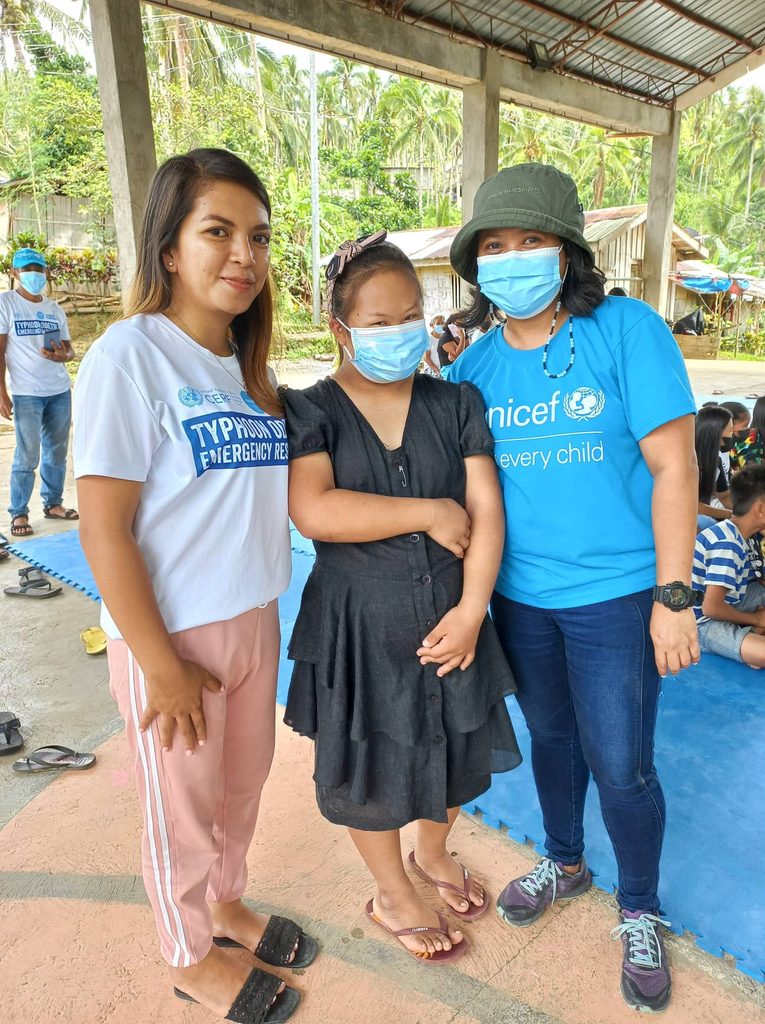 For Angelie, a 25-year-old daycare worker from Maasin City, going through Typhoon Odette was like waking up to a nightmare. She described the typhoon as something you only expect to see in the news, not something you ever think you'd experience for yourself.
She shared how helpless she felt that she could not do anything during the landfall. She prayed and cried while watching the roofs being ripped apart and trees being felled. For many days after the storm, their community grieved over their houses that were either heavily damaged or totally destroyed. She also recalled how disheartening it was to see how the typhoon caused mental stress and discomfort among the children and youth in their community. Angelie's community was among the areas reached through Plan International Philippines' Response to Sudden Onset Emergencies: Typhoon Odette (Rai), a project meant to respond to the needs of the most vulnerable communities particularly of children and women affected by Typhoon Odette. The project is funded by the United Nations Central Emergency Fund (CERF) through the United Nations Children's Fund (UNICEF).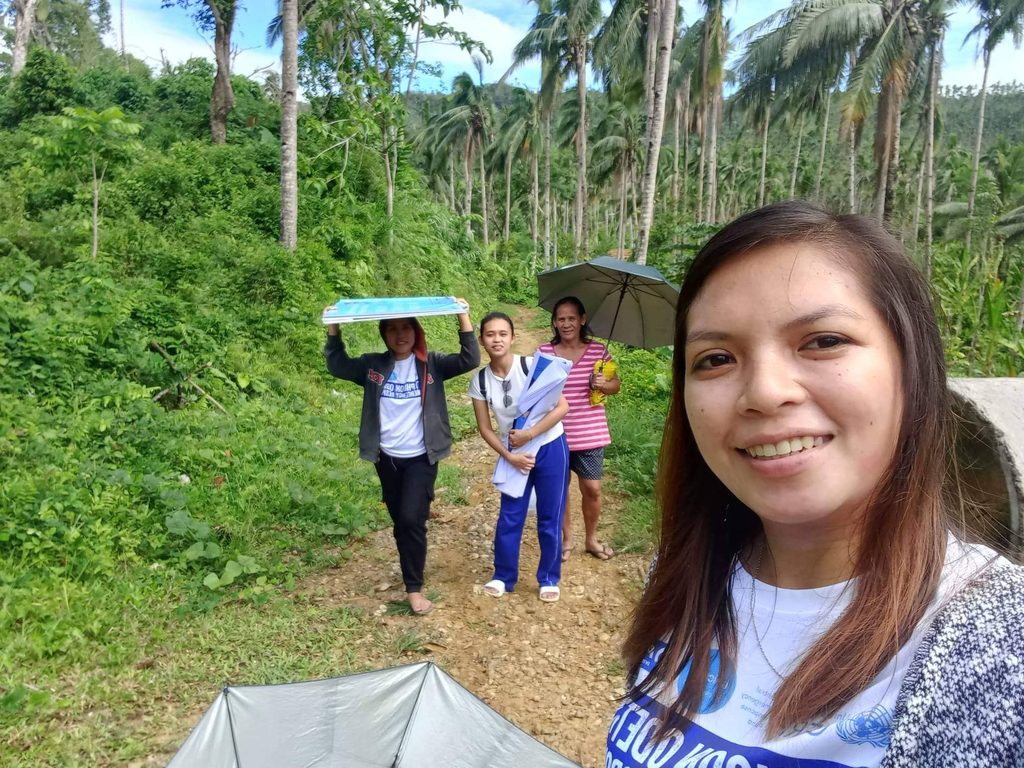 She's very grateful to be a Child-Friendly Space (CFS) team leader. She learned about child protection and safeguarding during emergency settings. She also learned how to engage with children, how to keep them safe, and when to refer them to professionals if they are experiencing psychological issues or are victims of abuse.
Angelie shares that her experiences as a CFS team leader made her a better day care teacher and widened her perspective on how better to respond to children's needs.
She further adds how crucial child safeguarding is for communities. "It is important for children to learn how to protect themselves, so they aren't easily abused or taken advantage of by other people. It is also important for adults in a community to learn their roles in protecting children because they will serve as their guides and protectors, especially for those who have no one else to look after them or those who are disabled and have special needs."
Angelie and her team faced some challenges in reaching children in their community. It was difficult to convince some parents to allow their children to participate in the Child-Friendly Spaces. Whenever they conducted their house-to-house visits, they encountered parents who refused to let their children join the CFS activities even if the children themselves expressed interest.
The hesitancy from some parents only strengthened Angelie's views on why cooperation between community leaders and parents is necessary. "The role of CFS in our community is important because we can collaborate with parents on how they can raise their children to be more active participants in the community, be responsible sons and daughters, and be contributing members of society."
Despite the challenges, she is thankful for the Plan International staff who were approachable and made the experience much more enjoyable for her. She is also thankful for the Child Protection (CP) and Gender-Based Violence orientations they conducted in her community. Her wish is that more communities are able to implement a CFS program so more children can be reached and supported.