We are Limasawa: It Takes a Village to Rebuild
19 August 2022
Article by Jamie Gutierrez
Photos by Kassandra Barnes, Jamie Gutierrez, Pacifico Granpio, and Jhon Merontos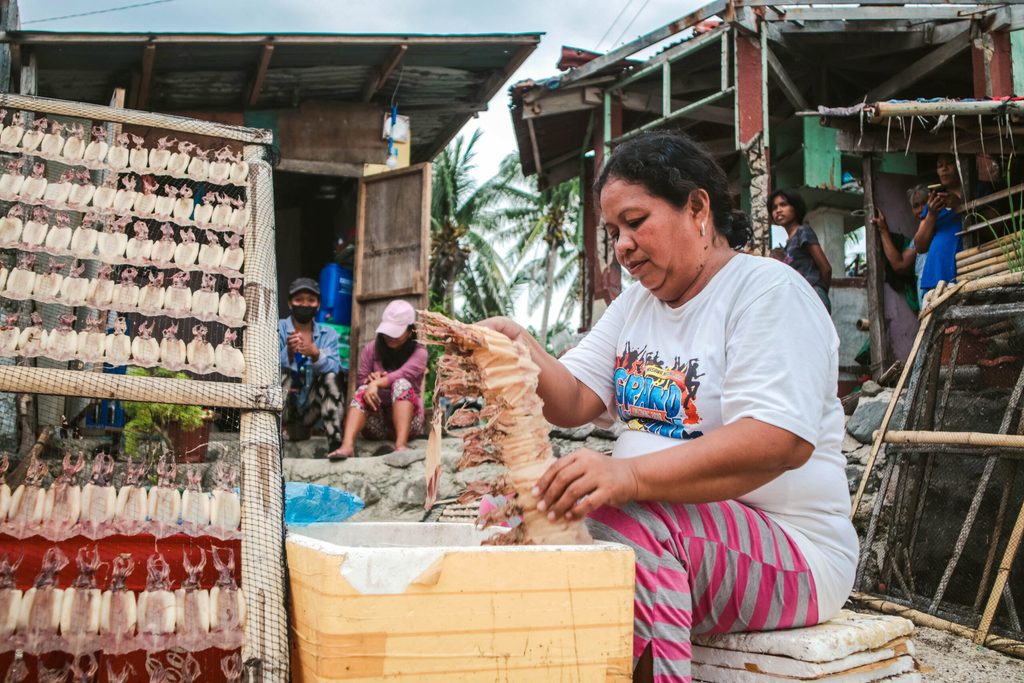 As the place where Ferdinand Magellan and his expedition led the first Catholic mass in the country, Limasawa Island is a place of historical significance in the Philippines. Aside from its rich history, the island also boasts lagoons and white-sand beaches with clear, blue waters which attract local and foreign tourists alike. It is also widely known for its popular seafood product, dried squid, a delicacy enjoyed by many in the country.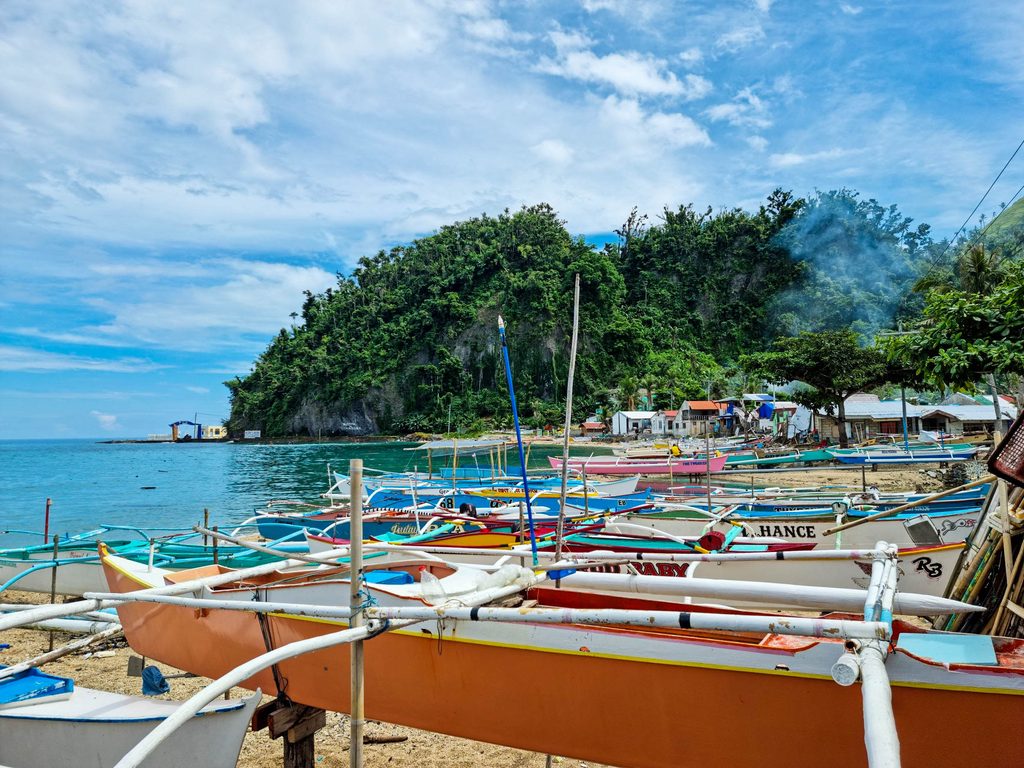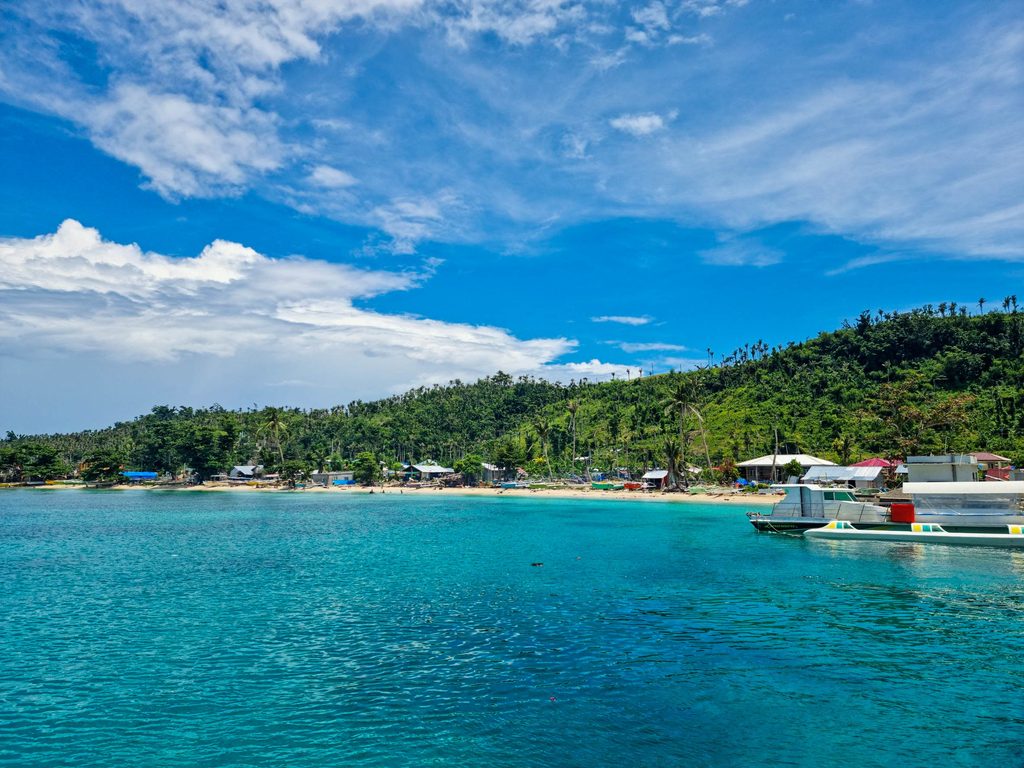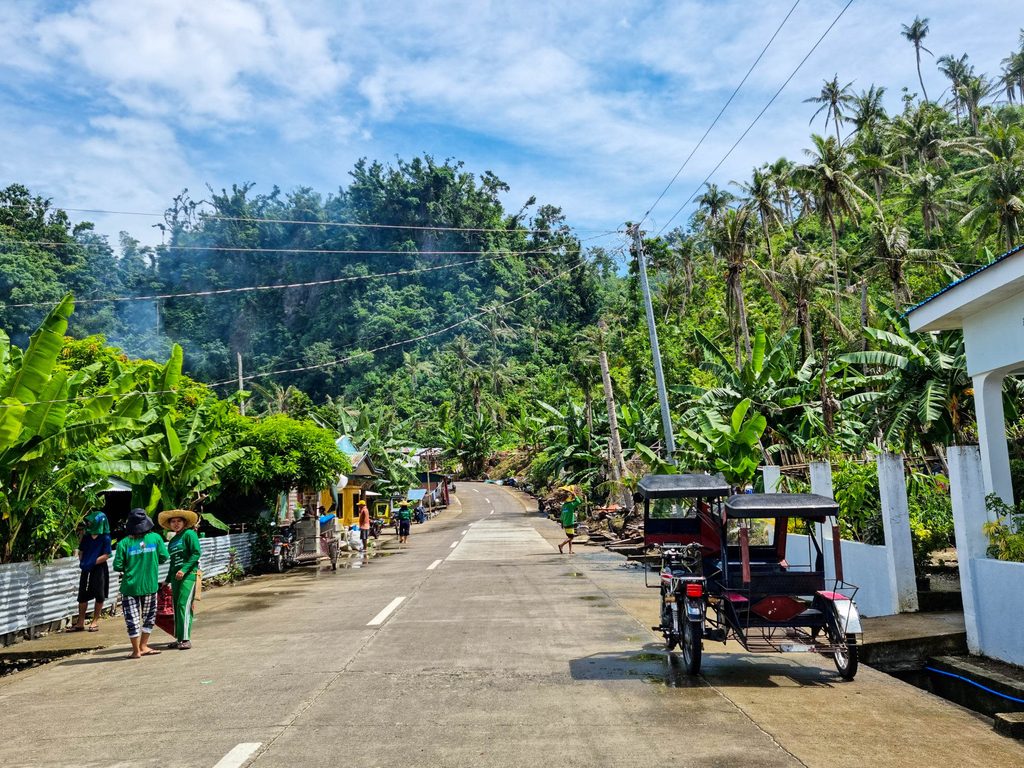 Unfortunately, Limasawa was also one of the most heavily-impacted areas during Typhoon Rai (Odette). The super typhoon destroyed the homes of many families, as well as crucial infrastructures that served communities such as schools, rural health clinics, and water systems. It also dealt a massive blow to one of the major sources of livelihood on the island – fishing, as boats, equipment, and shacks were also damaged or destroyed by the storm.
Because it is isolated from the mainland, any crucial humanitarian aid that needed to reach Limasawa had to first traverse the waters on a 30-45-minute boat ride. However, the ferries and boats which made daily travels back and forth from the mainland to the island were also damaged by the storm. This made accessibility to much needed supplies such as food and water a challenge during the first few months after the typhoon.
Because of its geographical location, the recovery process for communities in Limasawa continued at a slow but steady pace. But with support from the European Civil Protection and Humanitarian Aid Operations (ECHO), Plan International was able to deliver a comprehensive response to the needs of multiple sectors across the island.
Now that eight months have passed since the typhoon, the interventions Limasawa Island received are beginning to bear fruit and its communities are beginning to get back on their feet after Typhoon Rai 
The Lifeblood of Limasawa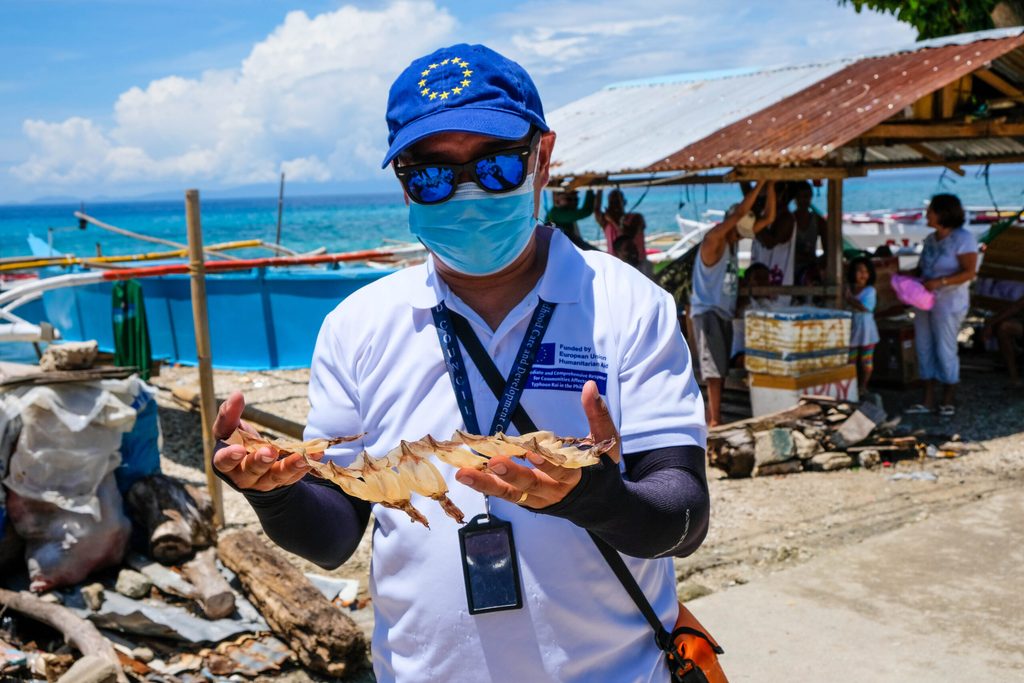 Surrounded by the sea, many families in Limasawa rely on fishing as their main source of income. One of the main products of fishermen in the island are dried seafood with their most popular product being dried squid or "buwad pusit" as it's locally called. However, Typhoon Rai put their livelihoods to a halt as it caused major damage to their fishing boats and equipment
Before the typhoon, Marina and her husband saved up for a fishing boat for over a year. After the storm ravaged the island, their boat was damaged leaving Marina and her husband dejected. With no source of income and a damaged home, they were hopeless.
Marina is one of the beneficiaries of the livelihood assistance program implemented by Plan International on Limasawa Island. The program aims to provide cash assistance to families who are unable to continue earning a living because of the typhoon's damage to their work tools and materials.
Through the program, Marina was able to invest the financial aid she received towards purchasing a small, new fishing boat which allowed her and her family to restart their dried squid business.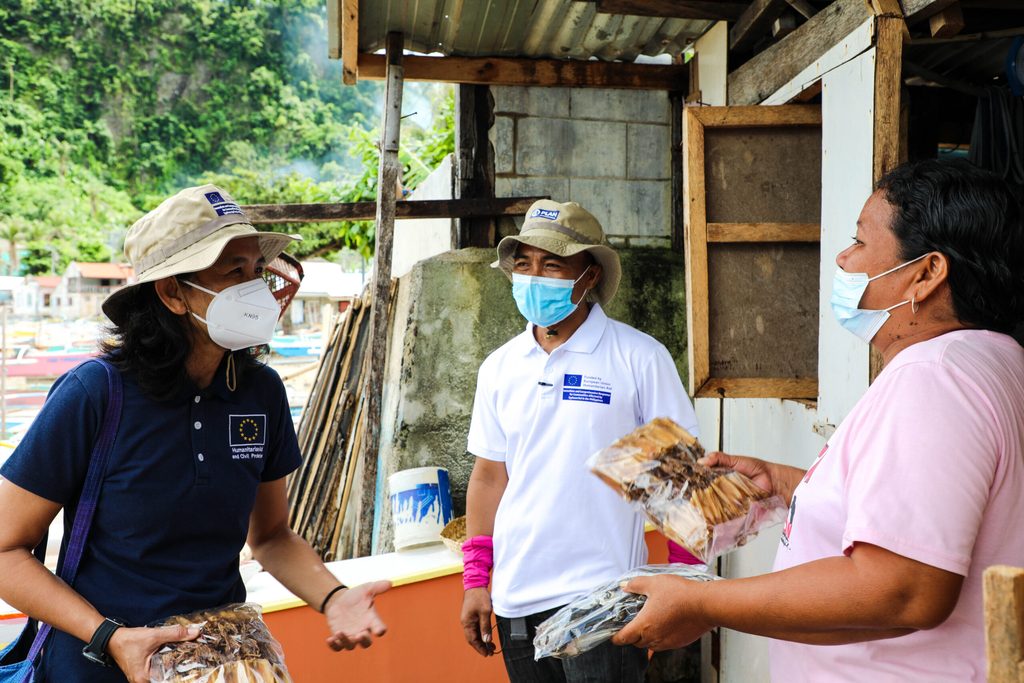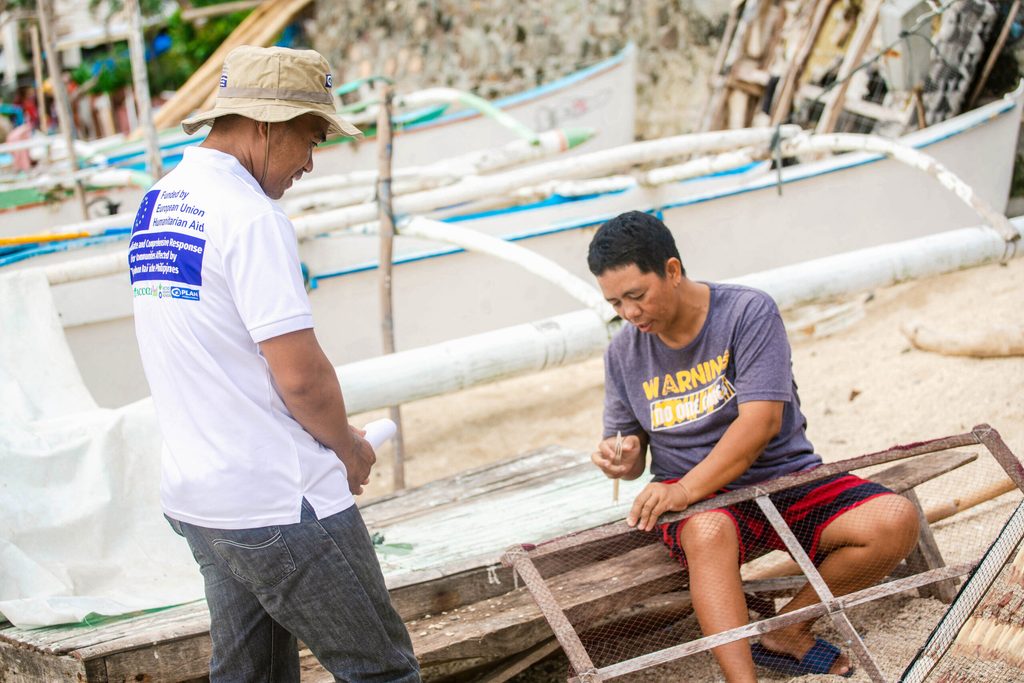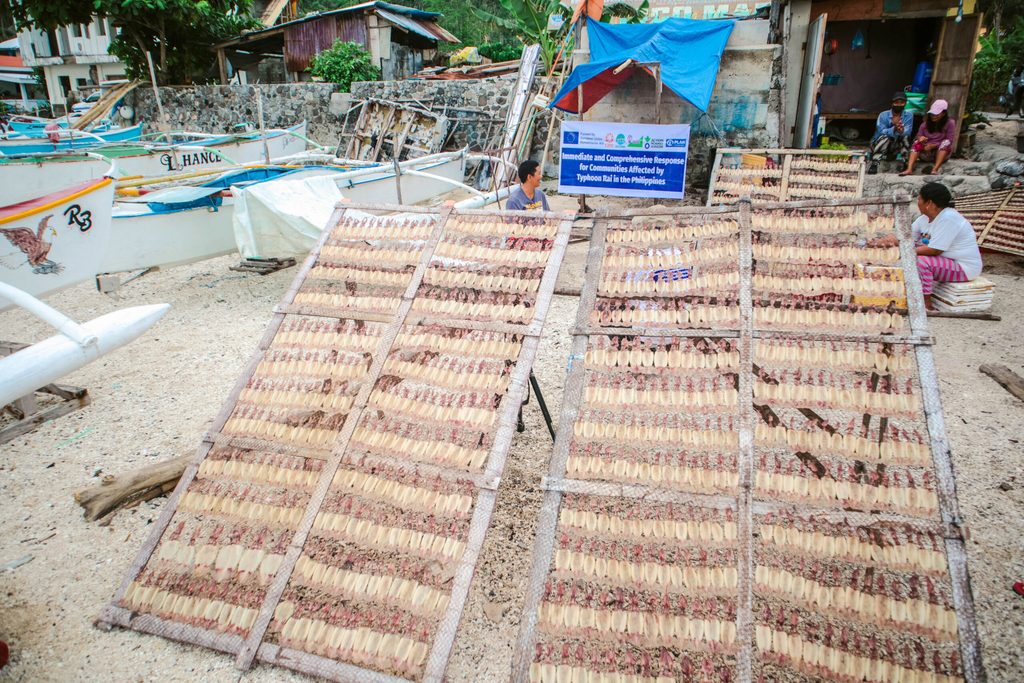 Sustaining Limasawa
Agriculture was another heavily-impacted sector during Typhoon Rai. During the storm, thousands of crops and coconut trees were destroyed leaving many farmers without jobs and making food security a pressing issue. In Limasawa, this was especially devastating as many families practice subsistence farming to bring food to the table.
To respond to immediate food security needs, Plan International implemented the Cash for Food Assistance program to provide families with the financial means to purchase essential food items such as rice, eggs, and noodles.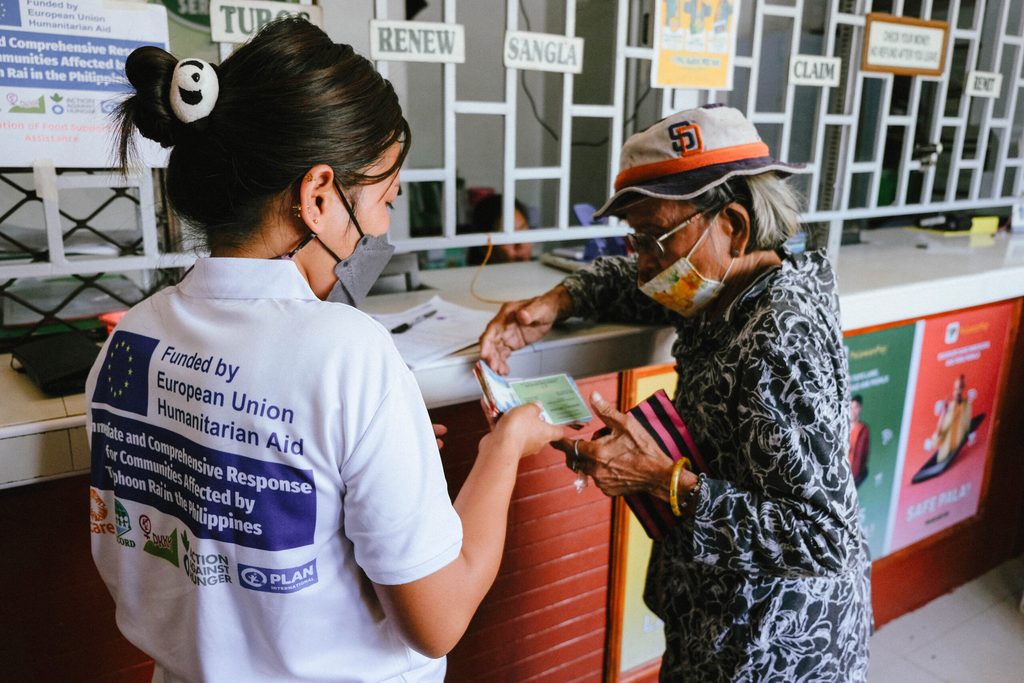 Although this cash would help alleviate food security problems, it coukld only do so temporarily. The cash and food items will eventually run out and families will need more sustainable ways to feed themselves.
To ensure the longevity of food security for households in Limasawa, Plan International also conducted training sessions on root crop production and management for communities on the island. Because root crops are proven to be resilient during natural disasters, teaching households how to farm them will ensure that they can still have a viable food source when faced with future emergencies.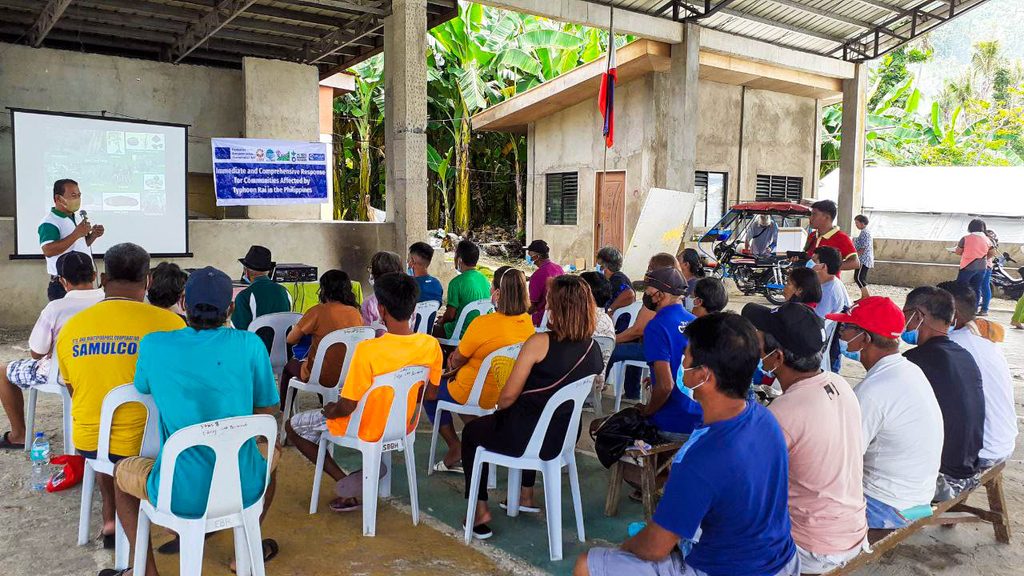 Building Limasawa Back Better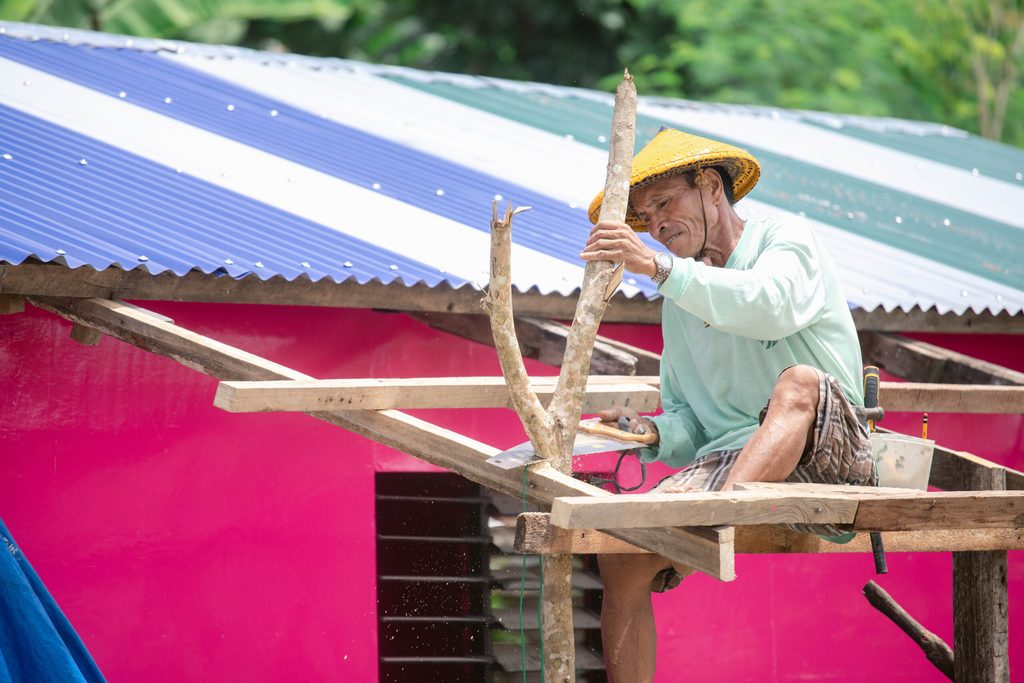 Thousands of families were left homeless on Limasawa Island when Typhoon Rai destroyed their shelters. Houses in the area were either heavily damaged or destroyed by the storm, with some families still struggling to repair or rebuild their homes, especially with limited access to building materials.
To address the needs for shelter repair, Plan International distributed shelter kits to households in the island to aid them in rebuilding their homes. The kits included sheets of plywood, a handsaw, hammer and nails, sealants, and other construction materials. Beneficiaries also attended a Building Back Safer (BBS) Orientation to help them in maximizing their shelter kits towards stronger, sturdier, and more resilient shelters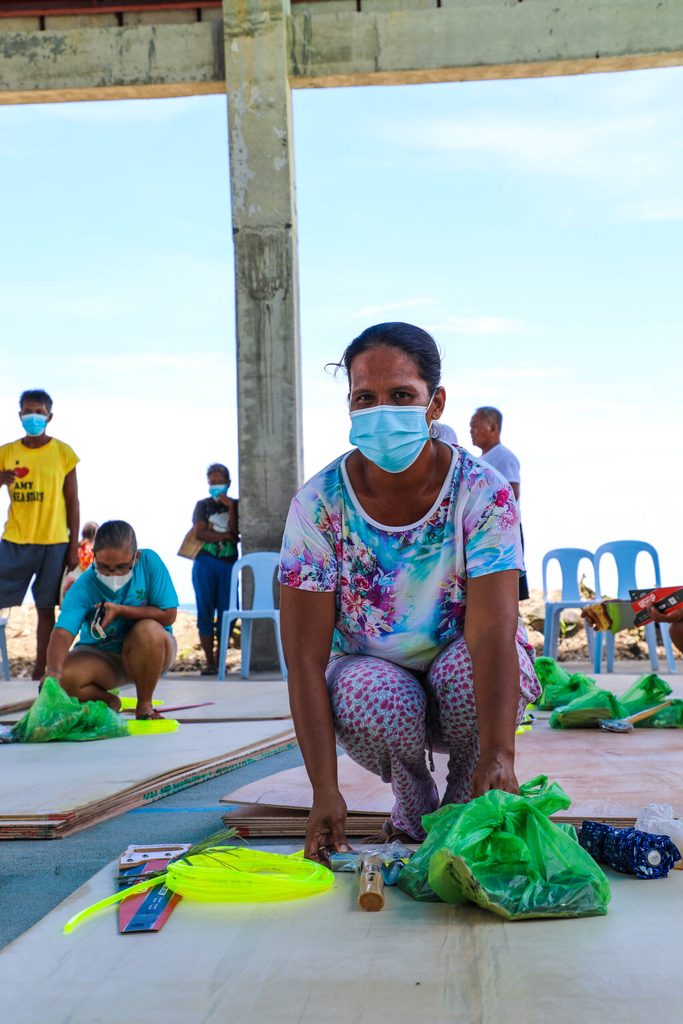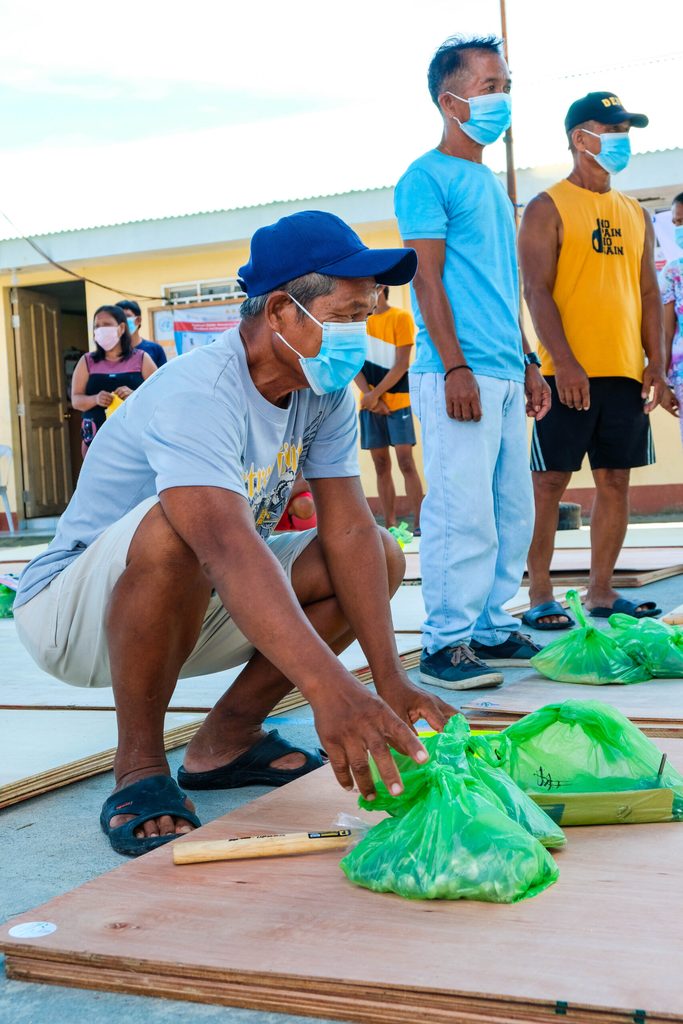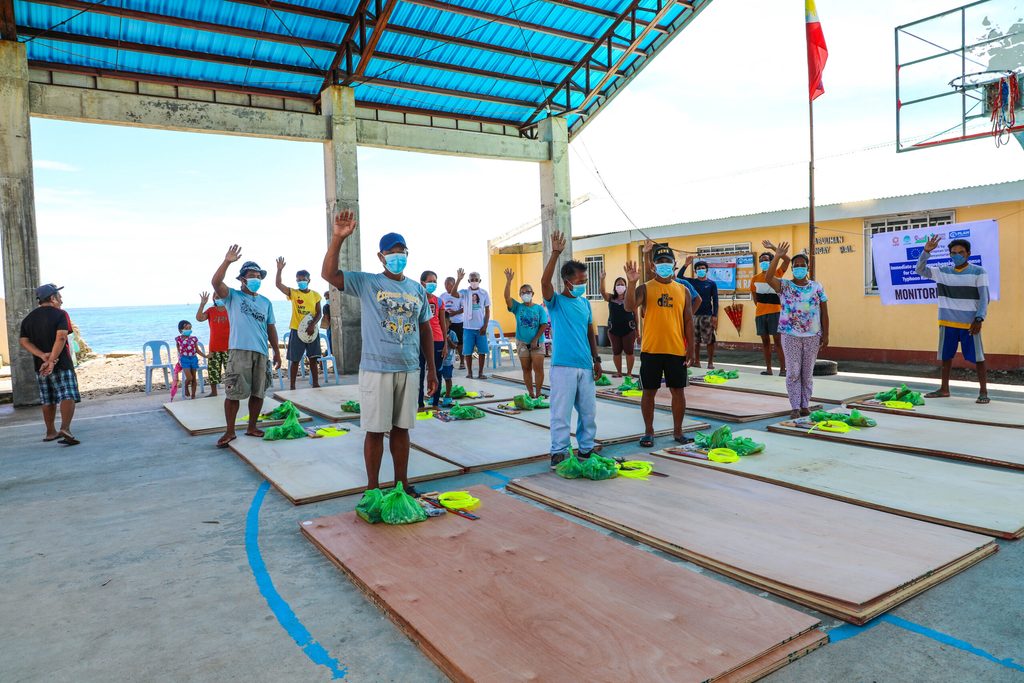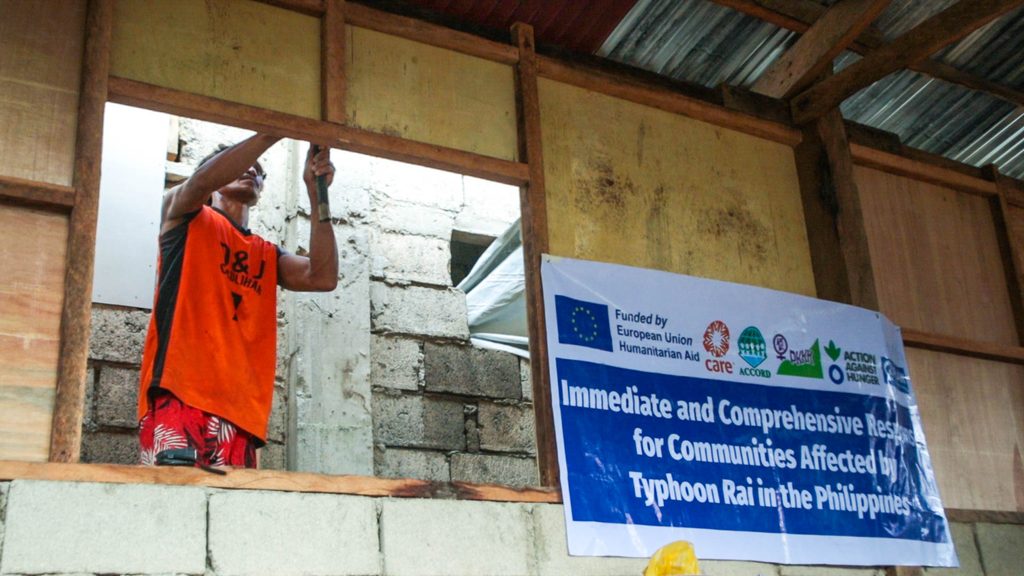 To ensure the long-term resilience of shelters and future infrastructures in Limasawa, Plan International also conducted training sessions for carpenters on the island. Done in collaboration with ECHO, International Organization of Migration (IOM), Technical Education and Skills Development Authority (TESDA), and the Local Government Unit of Limasawa, this program assures communities in the island that their repaired and rebuilt shelters and infrastructures are Build Back Safer (BBS) principle compliant.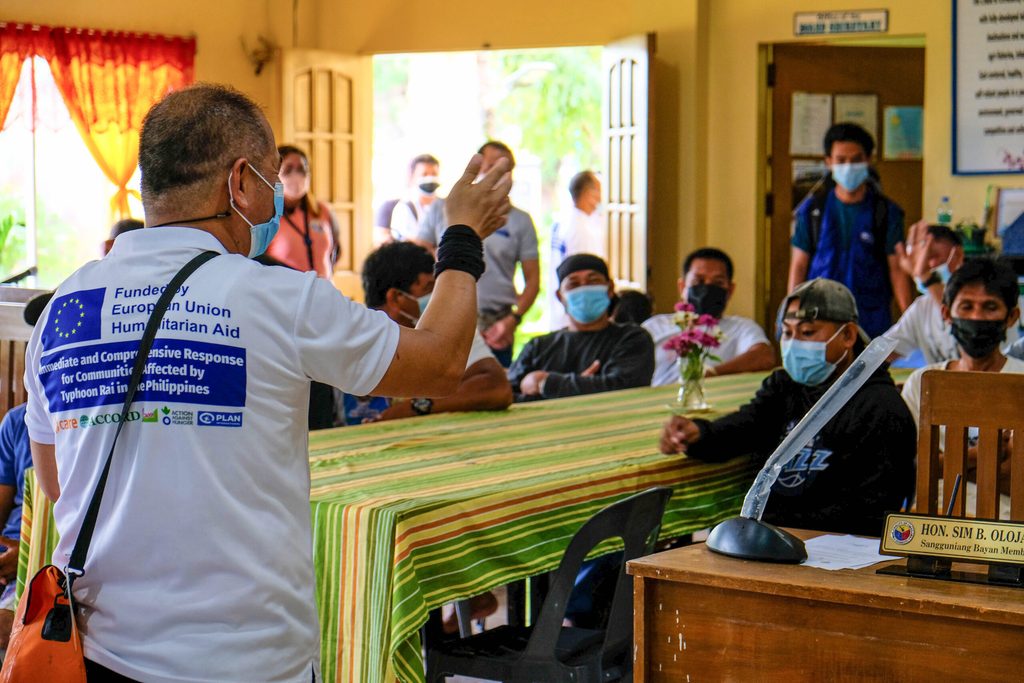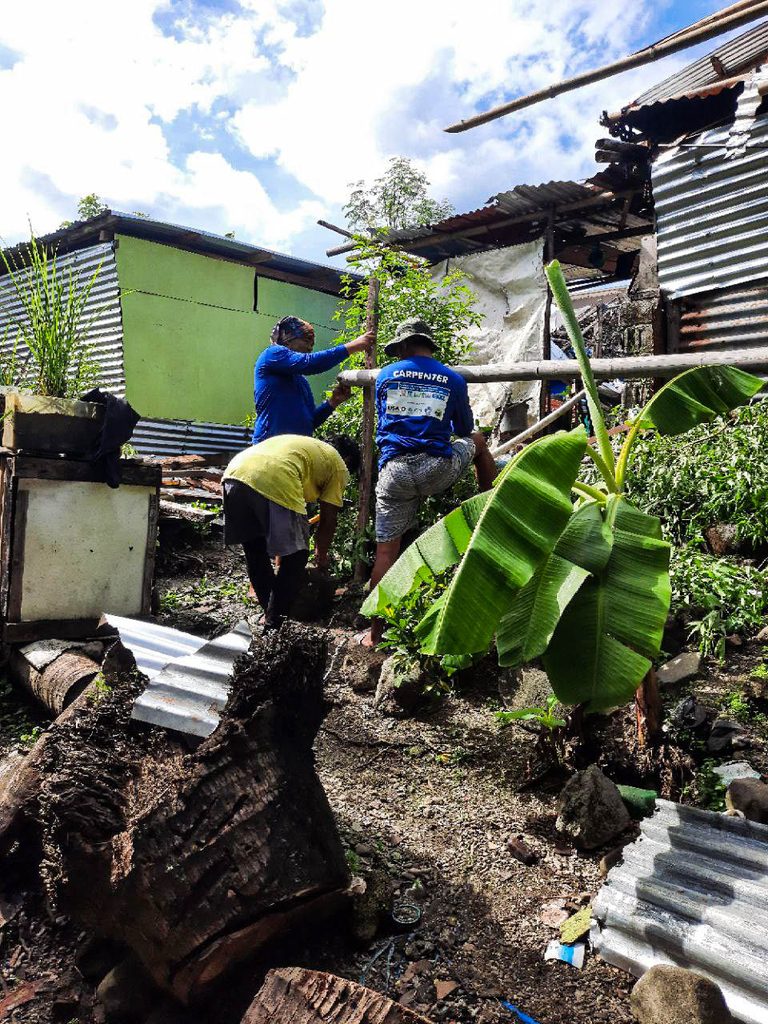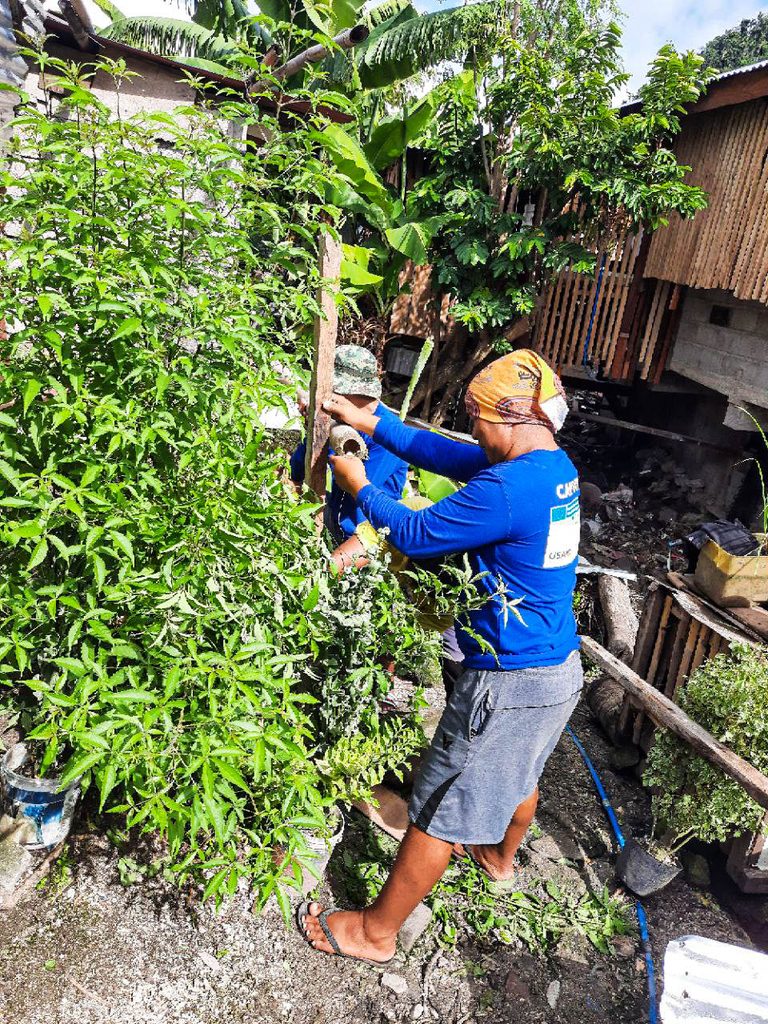 Bringing Clean Water to Limasawa
Water is the cornerstone of any community, and during emergency settings, access to clean and potable water is vital to a community's survival. It nourishes people's bodies and allows communities to prevent the onset of diseases as water is able to keep them and their surroundings clean and sanitized.
Samuel is a community leader who oversees the infrastructures in his "barangay" or village. Before Typhoon Rai, they had a water system that served many households in their community, but this was damaged by the typhoon.
With support from ECHO, Plan International was able to help repair and improve their village water system, and it now benefits more than 10 households in the community.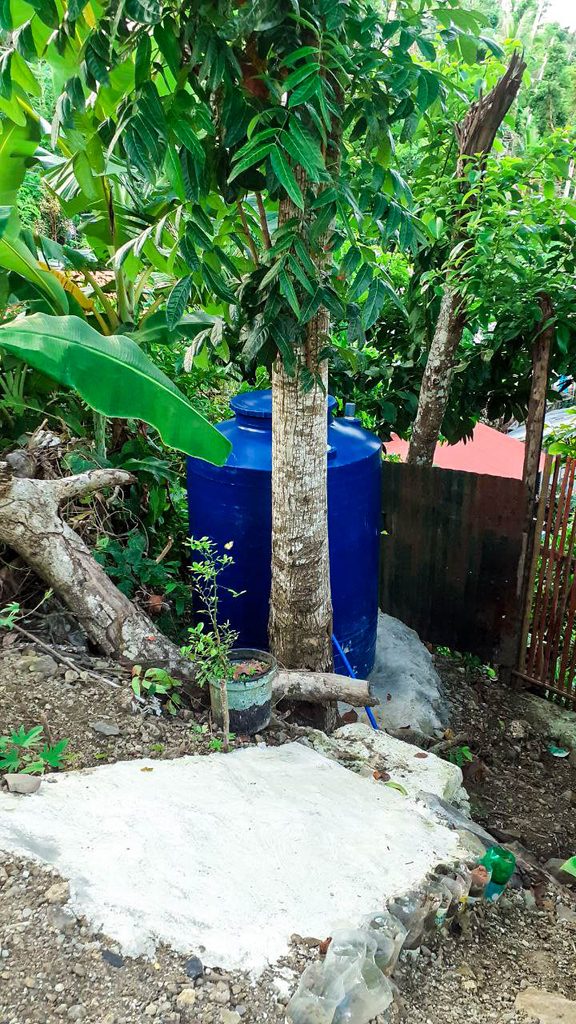 The Bayanihan Spirit
In Filipino, there is a word called "bayanihan" which has no direct English translation. Its root word "bayan" means "nation or community", and its meaning is best described as the "coming together of people in a community to help someone in need." In the Philippines, "bayanihan" is not just a word, but a culture of communal solidarity, cooperation, and unity that gives Filipinos the strength to weather any challenges that life may throw their way.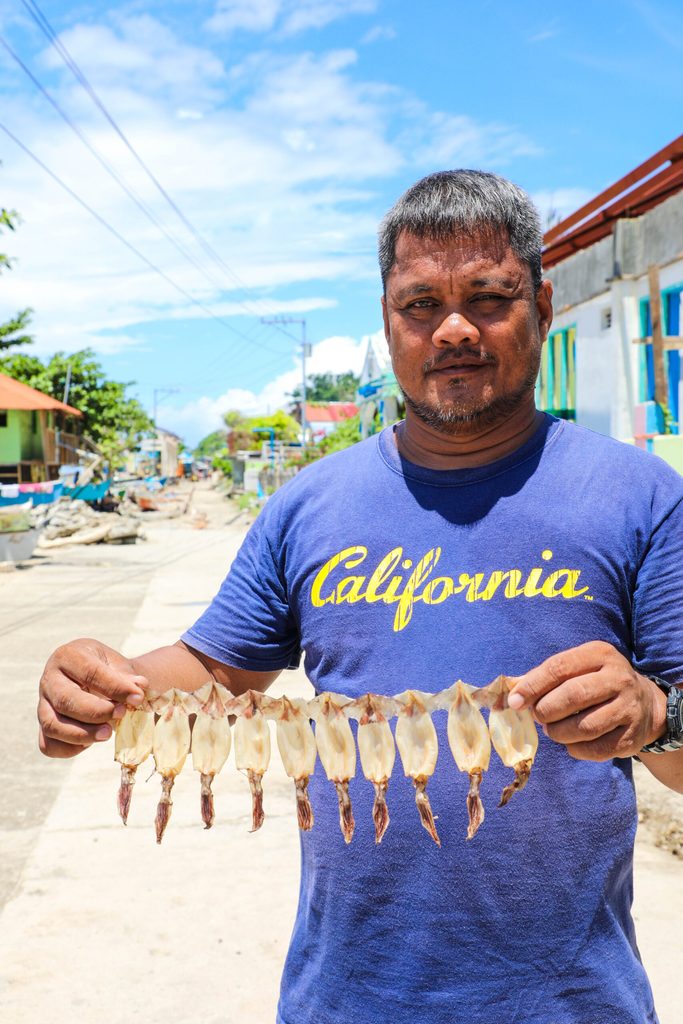 As an island municipality, Limasawa had the cards stacked against them. Being isolated from the mainland during an emergency setting made its communities vulnerable after Typhoon Rai. But instead of being left alone to find help for themselves, various organizations and volunteers banded together to make sure that help came to their island.
The various humanitarian aid they received have been instrumental in allowing them to take the first steps towards rebuilding the island. However, the success that Limasawa has been able to achieve thus far is all because of the hard work its residents have put in to uplift their communities after Typhoon Rai.