4 FEBRUARY 2020
Plan International Nigeria recently hosted a double public presentation to launch its new strategy and to kick off the Girls Get Equal campaign in the country.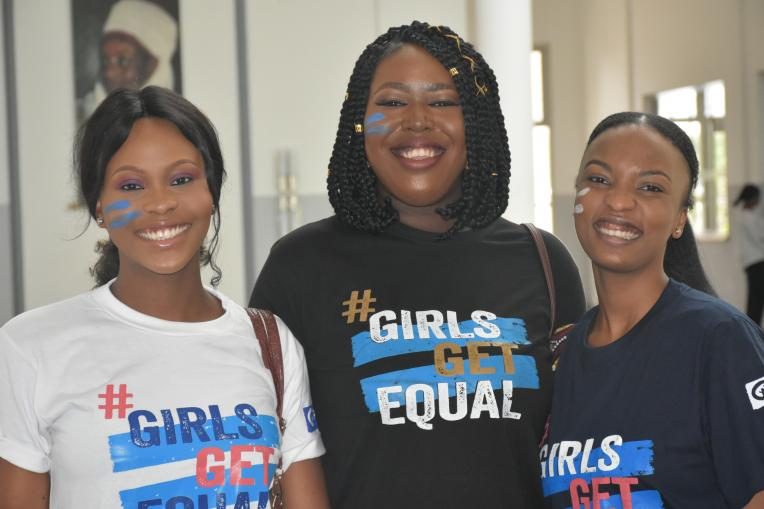 Plan International has launched a new strategy alongside a new campaign, Girls Get Equal. The launch also coincided with the 5 year anniversary of Plan International Nigeria beginning operations in the country.
The event brought together development partners and top government officials including senators, representatives of ministers, permanent secretaries, commissioners and directors.
Others in attendance were civil society organisations, multilateral agencies and journalists.

Focus on girls' rights and gender equality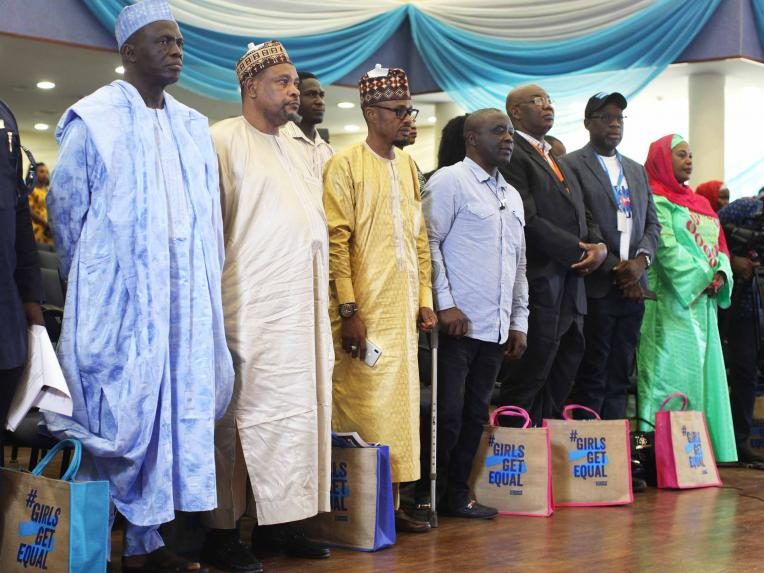 Plan International Nigeria's new strategy details the organisation's commitment to transform power relations in favour of girls in the next 5 years (2019 to 2023).
Nigeria has one of the youngest populations in the world with 63% (123 million) of people under 24 years old. Around 60 million or 31% of young people are between the ages of 0 and 9, with more boys (31 million) than girls (29 million).
The primary focus of Plan International Nigeria's new strategy is to support girls, especially adolescents, to reach their full potential.
Plan International Nigeria is committed to supporting 10 million girls to learn, lead, decide and thrive by 2023; our contribution to Plan International's global target of 100 million.

Girls Get Equal in Nigeria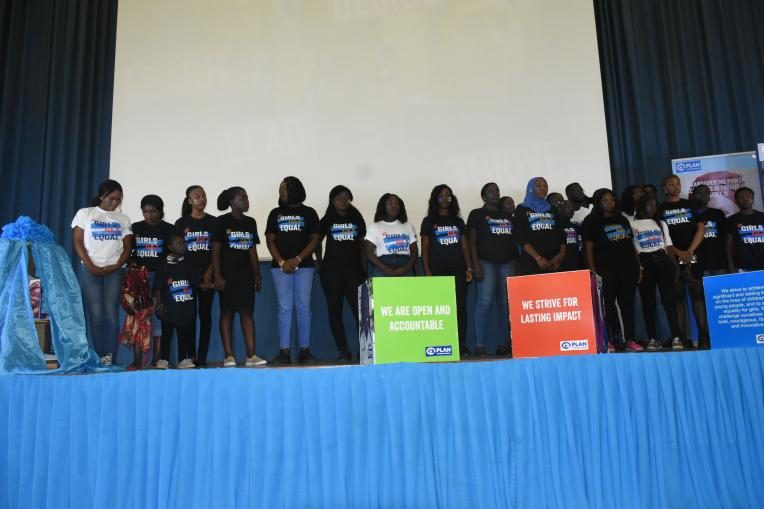 As part of this goal, we are supporting adolescent girls to join the gender equality movement and become advocates as part of the global Girls Get Equal campaign.
We believe girls deserve more recognition and respect for their rights to be seen, to be heard and to have a say in how their future will be shaped.
Country Director of Plan International Nigeria, Hussaini Abdu, in his remarks at the launch event said, "Out of the 100 million girls Plan International is working to support globally, Plan International Nigeria is contributing 10 million girls to learn, lead, decide and thrive."
To achieve this in the next 5 years, Abdu said, "We would be increasing impacts, expanding interventions to other states and mobilising support from partners and government agencies to support the delivery of our work as an organisation."

Campaigners call for change
The highpoint of the event was a drama presentation by the Girls Get Equal campaigners. The drama showed the life of the typical Nigerian girl who goes through struggles, her battles against stereotypes at different stages of life, a celebration of her resilience and a commitment to stand with other girls against social norms and other barriers against the realisation of their rights to a life of dignity.
The young campaigners also submitted a charter of demands which call for:
A 23.2% increase in female participation and representation in governance
Protection against all forms of abuse and harassment
Increased investment on the sensitisation and awareness on issues affecting children, especially girls and young women
Enforcement of section 18 of the Nigerian constitution that says education is free
Quality sexual reproductive health and rights for young women and girls.