Youth and adolescent girls in crisis at the centre of the Central Sahel response
This project brief provides an overview of Plan International's regional project to support girls affected by the Central Sahel crisis in Burkina Faso, Mali and Niger.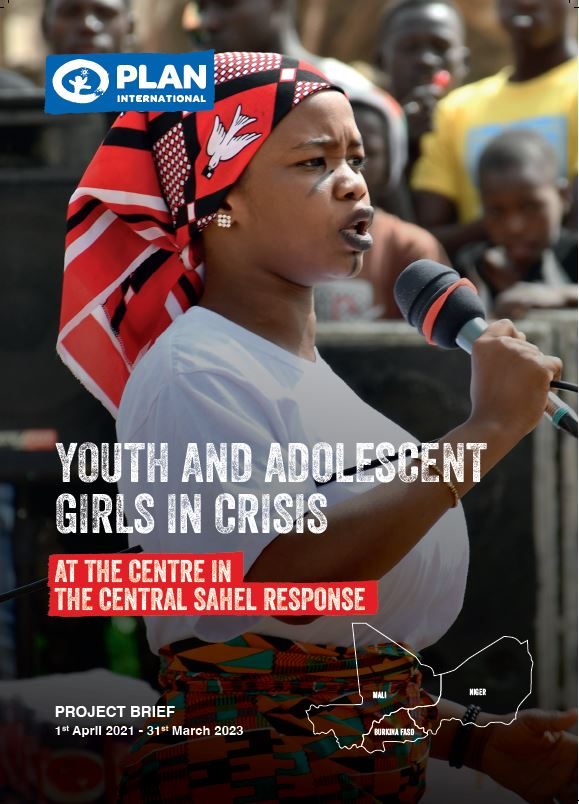 The Central Sahel has been plagued by an unprecedented humanitarian crisis for close to a decade and needs have drastically increased in the last 3 years.
Plan International's regional project funded by PlanBørnefonden has supported young people, especially girls and young women, working with them through their own associations and communities.
Support for girls in crisis
We have worked with different stakeholders so girls and young women become more resilient in overcoming the social, economic and environmental challenges that undermine their rights in Burkina Faso, Mali, and Niger.
Even in crisis settings, Plan International works to advance equality for girls.
This document includes testimonies from participants and explains:
Our approach
The context of the Central Sahel countries
Our targets and intervention areas
The outputs and key results.
Download the project brief