Plan International Mali is providing support for girls like Awa* who have been deeply affected by conflict.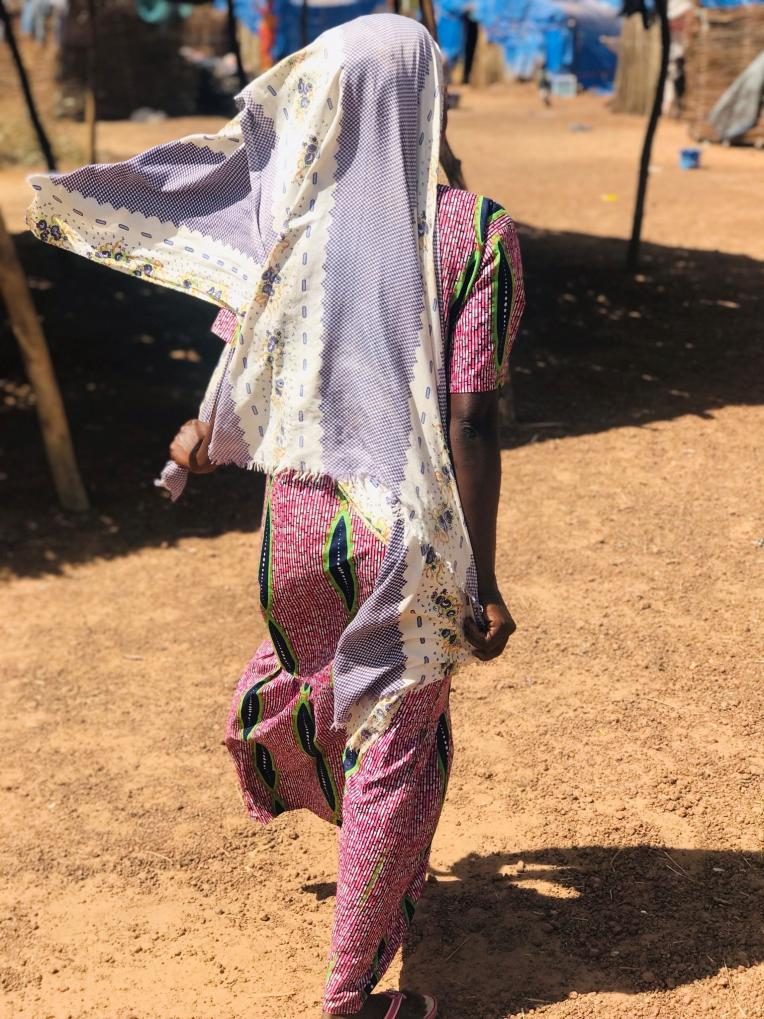 Mali continues to be affected by a security crisis that has seen the dramatic collapse of a once peaceful state. Despite a strong international presence, violence between ethnic communities continues to escalate. For, 16 year old Awa*, the conflict has had a huge impact on her life. "I had to flee my village to escape from armed bandits," she says.
Born into an ethnic group where it is customary for girls to marry at an early age, Awa has already experienced her fair share of suffering. She was just 13 when she was forced to marry a man she had never met before. She had to drop out of school and move to Senegal, where her new husband lived. However, a year later, her in-laws sent her back to her parent's home because Awa was refusing to follow their orders.
When she returned to her village, she found it had changed. There were no children playing under trees in the early evening, women no longer sang happily to the sound of a drumbeat and the men were not working in the fields. Traditional storytelling hours were now forbidden, and the schools had shut. Fear had taken over the village.

Violent attacks
Mali's 7 year long security crisis was sparked by the Tuareg rebellion of 2012 in the country's north. Jihadist fighters have emerged as a threat across central Mali over the past 4 years and attacks on Fulani and Dogon villages have escalated. Tensions between the 2 ethnic groups have surged since the government started battling extremists in its desert territories.
Not long after Awa returned to her village, gunmen attacked. "When the armed men stormed my village, they demanded that any women and girls who were not married had to marry one of them. I was 14 then, I had just come out of a forced marriage and I did not want the same thing to happen again."
"I turned down the marriage proposal from one of them. In a fit of rage, he started threatening and harassing me, saying that either I married him, or I left the village and risked being killed. That was my ultimatum."
Awa went into hiding and fled the village with the help of her grandmother. At first, she went to the capital where her father lived, but he was unable to take care of her, so she was taken to a camp in Bamako for people who have been displaced by the conflict.

Thousands displaced
The total number of people displaced in Mali now stands around 200,000, including an estimated 105,000 children. Awa's older sisters have joined her at the camp. Their father comes to visit them once a month and gives them what little he can so that the girls can buy food.
Like Awa, her older sister Fanta*, 23, married early and paid the cost. Her husband abused her every day, even when she was pregnant. After giving birth to a little boy, she escaped from her husband and returned home to her parents.
Her ex-husband does not provide for their son so Fanta finds work where she can. "To feed my son, I sell food at the camp in the market to buy powdered milk for the baby and some vegetables to cook for me and my sisters."
Awa is uncertain for her future, but after nearly losing her family, wants to make sure they stay together, "I want to set up my own business to help my sisters support our family," she says.

Support for conflict affected girls
There are thousands of girls like Awa and her sisters living in camps in the north and centre of Mali, and they are often the most vulnerable during times of conflict. Plan International, through our emergency interventions, distributes hygiene kits to women and girls living in the camps, provides school kits to children and has opened child friendly spaces where children can come together to play and learn in a safe space.
*Names have been changed to protect identities