Mahalia*, a survivor of abuse, is now running her own business and providing for her family, thanks to support from Plan International Mali.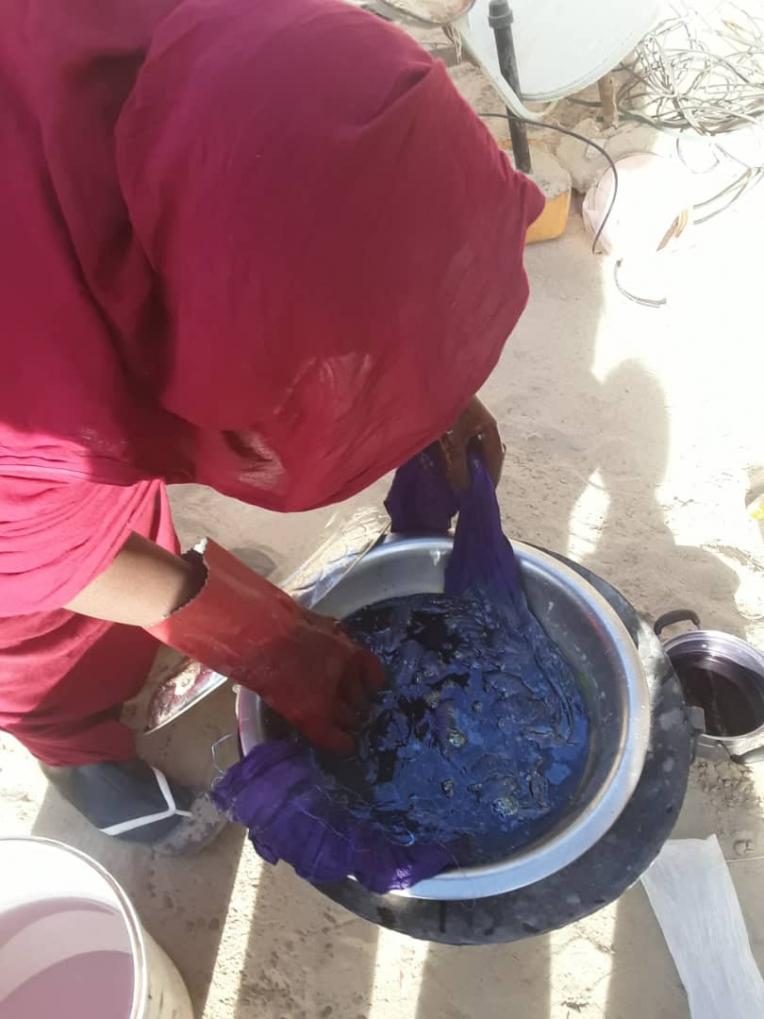 Mahalia*, 28, is among the many people who have been affected by conflict in Mali.
Her husband, lost his job due to the crisis that has been raging since 2012, when armed groups stormed Timbuktu causing the closure of many businesses, public institutions and schools, and causing the mass displacement of the local population.
These are all factors that have led to high rates of unemployment in the country, causing an increase in poverty, numbers of displaced people as well as rates of child marriage and gender-based violence.
"He didn't have a job, let alone a source of income to support us," says Mahalia.

Increasing violence
"We had frequent arguments and financial problems. His anger poured out on me and the kids with his fists. It was hard at times, I had to manage to find food for us and what little money I could get, he would take it away from me to buy cigarettes or treat himself to his little pleasures."
"Unfortunately, most of the time, the children were there and they were particularly affected by it. I felt so helpless that I didn't think I could get over it, I was even more worried about my children's future."
The case of Mahalia is not isolated. Gender-based violence has been increasing since 2012. According to the GBV Information Management System (GBVIMS), in 2019, there were 2,021 cases of gender-based violence reported. In 2020, this figure increased by 47% to 2,981 cases.
Support for survivors of abuse
Plan International Mali is running a project to support survivors of abuse. As a result, Mahalia has been able to benefit from emotional support, dignity kits and help to earn an income. Now, she has set up a dyeing workshop and has opened a small store that is doing well. In addition, her relationship with her husband has improved.
"The arrival of Plan International Mali in my life has been a breath of fresh air. More than just material and immaterial support, they gave me the confidence to assert myself and move forward.
"Now I get along well with my husband and he even helps me in my activities. I can offer a good education to my children because of this. You know, a lot of women here are victims of this kind of violence and I hope they can get out of it as well as I did," says Mahalia.