Girls say YES! to economic independence
Stories from young women and equal opportunity advocates who said yes to economic independence and participated in vocational training through Plan International's Yes I Do project.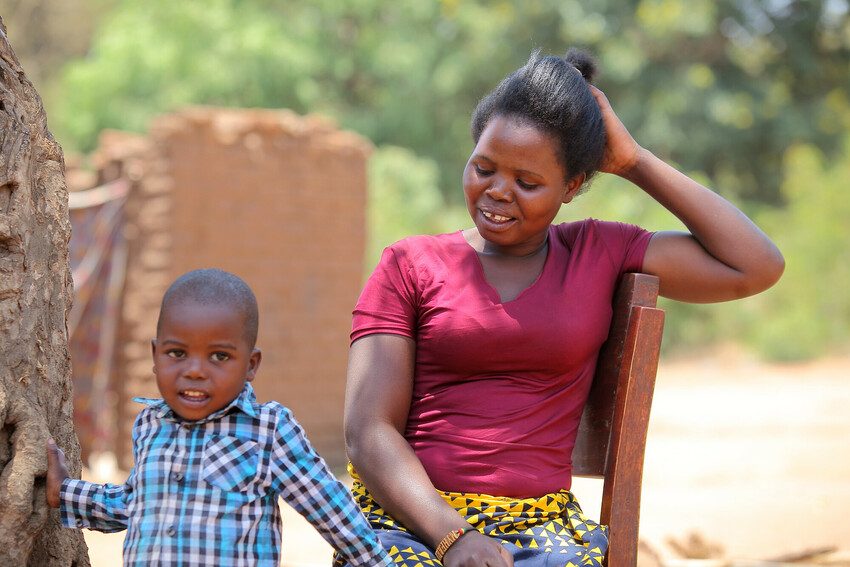 In Malawi, women and girls are often treated unequally. They are more likely to suffer higher levels of poverty, are subject to harmful social and cultural norms, and are left behind in education. Plan International's Yes I Do project is taking action to challenge deeply rooted gender inequalities and social norms such as child marriage and teenage pregnancies.
The project aims to provide equal opportunities for all, to enable adolescent girls to complete their secondary education and learn the livelihood skills they need to become economically independent so that they can make their own decisions about their lives and futures.
Modester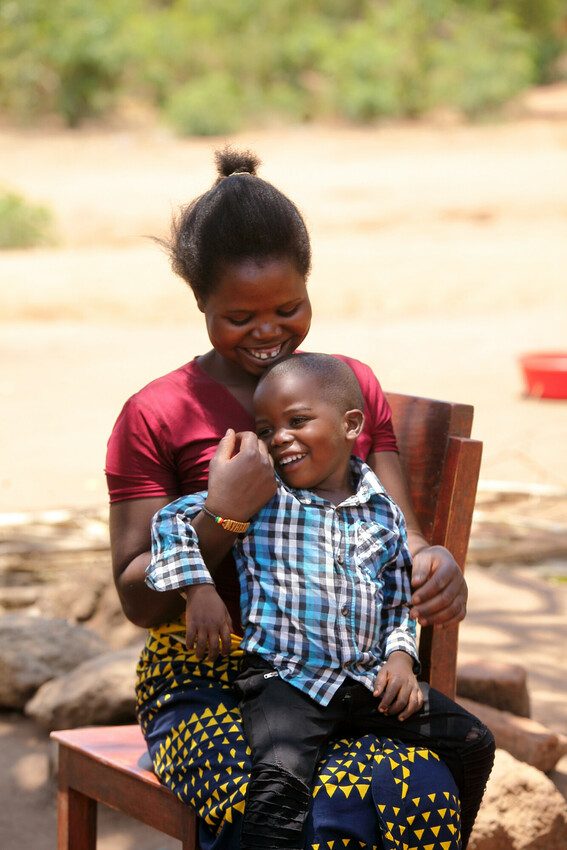 Modester, 25, had to drop out of secondary school after her family were no longer able to pay her school fees. Dependent on her family for everything, she met a man who promised to look after her and quickly fell pregnant. But when the man denied responsibility for the child, she was left to raise her son on her own.
Encountering the Yes I Do project, Modester enrolled onto a vocational training course to learn tailoring and fashion design. At the end of the course, she received a start-up kit and was able to open her own tailoring business. Now she earns enough money to support her child and can even afford to send him to private school.
Modester is also able to support her family and has expanded her business into farming. She says she wants to open her own shop in the future, and to encourage girls in her community to look forward, despite any difficult circumstances they may encounter.
"I want girls to know that there is no reason to rush into marriage, or relations with any man that comes their way. Some just want to destroy your life, and derail you from achieving your goals. But it is never too late to change your situation."
Rebecca
Twenty-one-year-old Rebecca also learnt tailoring and design skills through the Yes I Do Project. After graduating, Plan International provided her with a sewing machine which enabled her to start her own business which has grown over the years.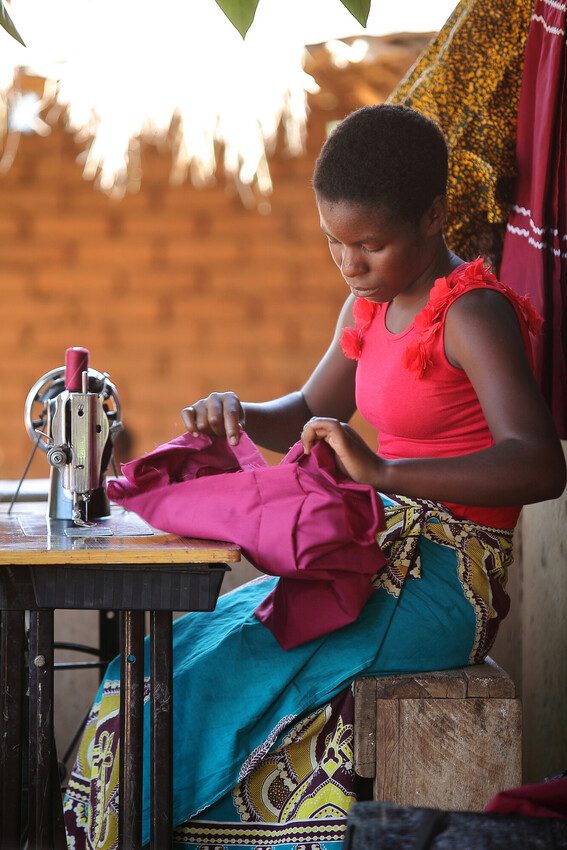 At first she just used to make clothes for her friends and family, but now she has expanded her business and makes wedding outfits, school uniforms and also imports shoes and dresses to sell in her shop. Rebecca is using some of the money she has earnt to build two houses which she plans to rent out to earn an extra income.
Rebecca credits her success to the Plan International supported youth club she joined in 2018 where she learnt important life skills and gained self-confidence. She also learnt about the negative consequences of child marriage and teenage pregnancy and vowed that she would become an independent woman before getting married.
In her workshop, Rebecca has provided free sewing training to two other young women from her community. She has since employed one of the girls as an apprentice. She hopes to buy another sewing machine soon to meet the demand, and so she can provide more girls with training.
"I decided to train other girls in my community so they can become independent like me. I am empowered enough to empower other girls in my area."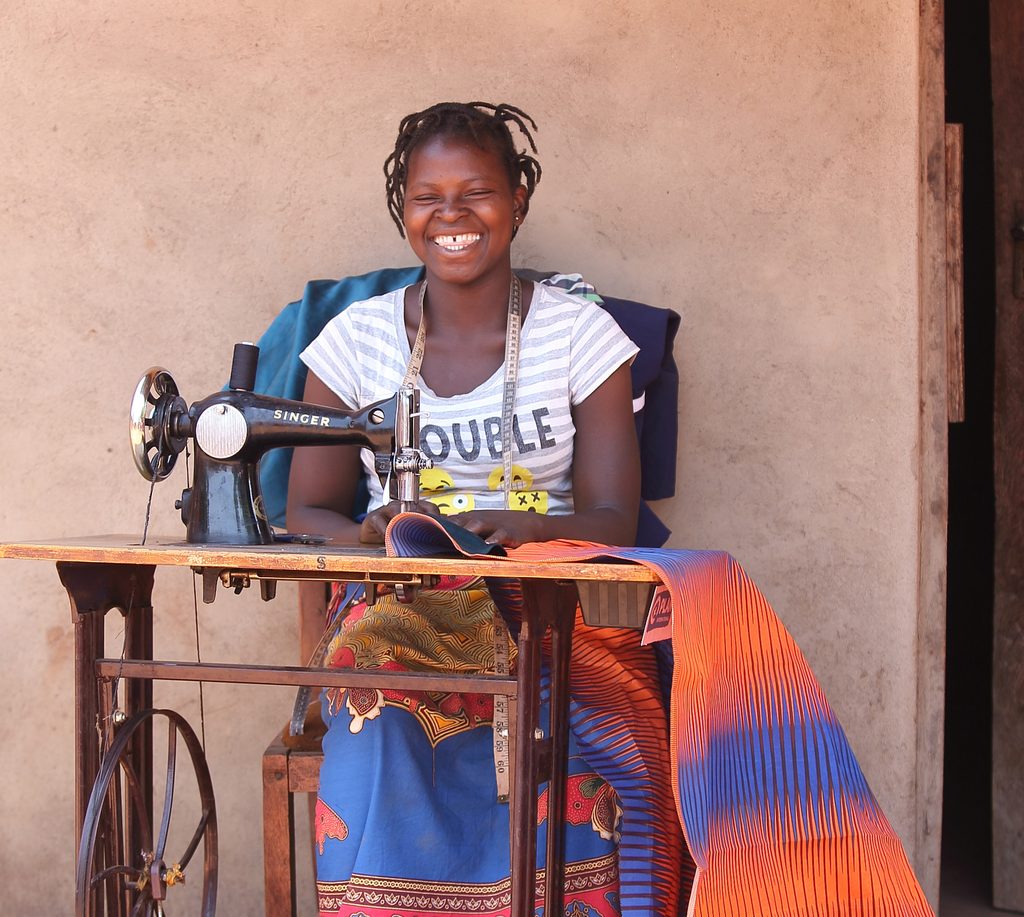 Eliza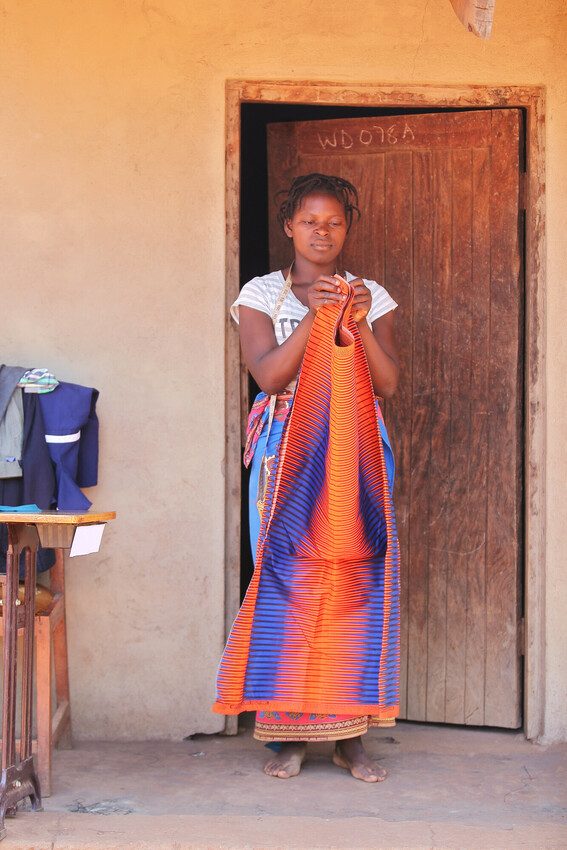 Twenty-year-old Eliza dropped out of secondary school when she fell ill and was unable to catch up with her classmates, so the tailoring and fashion design training she took part in through the Yes I Do project enabled her to get her life back on track.
At the end of the training, she received the materials needed to start her own business. Although she has struggled during the COVID-19 pandemic, her work provided her with enough income to support her family.
Eliza says she is looking forward to the future and that she will wait till she is mature enough to get married. "There is no reason to rush into marriage when I can support myself," she says.
Cosmas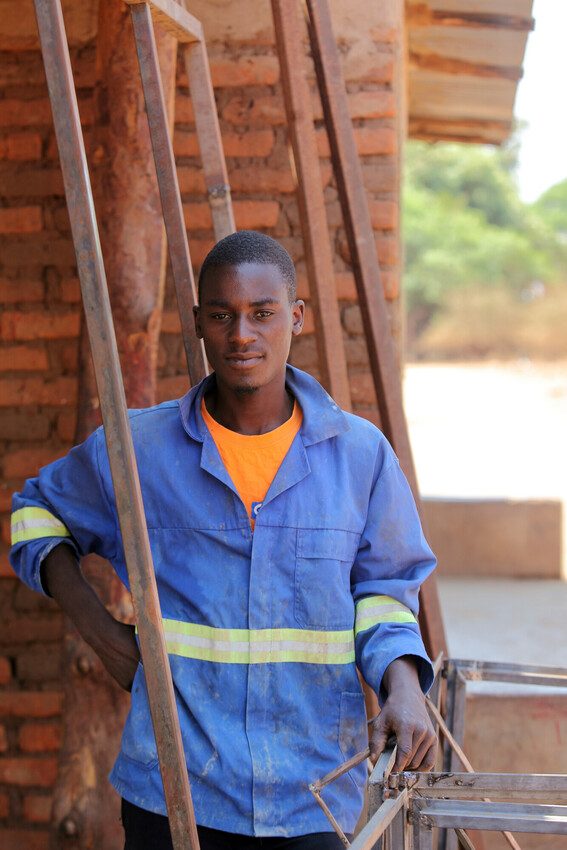 Cosmas, 23, is an active member of the youth club in his community which he chairs. At the group meetings, they discuss issues such as early marriage, HIV/AIDS, savings groups, teenage pregnancies and goal setting.
When the Yes I Do project started working in his community in 2018, they approached the youth clubs networks to identify young people who might want to apply for vocational training. Cosmas applied to study welding and metalwork, a subject in which he excelled.
After graduating from the Yes I Do project, Cosmas received a grinder and drill machine and in January 2020, his dreams were realised and he was able to open his own shop. He has since bought some more machinery for his shop, including a welding machine.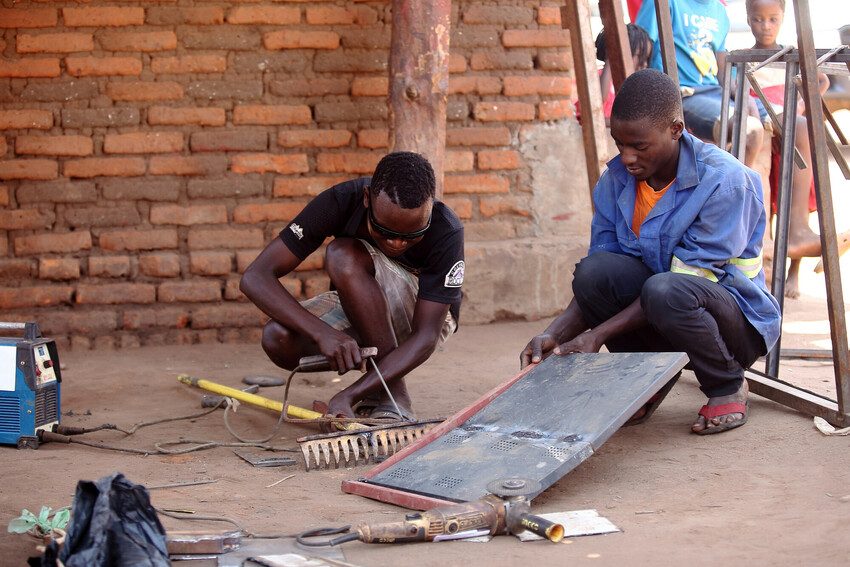 Cosmas employed another young person in his shop after he started to take on more orders. He is also providing free welding training to other young people in his community so they too can open their own business.
Unfortunately, not long after opening his shop, his father passed away which means that he became the main provider for the rest of his family. Cosmas now pays the school fees for his siblings who are in secondary school and takes care of his mother.
With some of the profits he has made, he has been able to build his family a new home, fully equipped with electricity and has bought some land where he plans to build 4 other houses which he can rent out to earn an additional income.
His advice to other young people is to never lose confidence in themselves. "It doesn't matter what your background is, you can still make it. I am an example of that."
Skills and work, Livelihoods, Vocational training