Education remains a challenge for Venezuelan migrant and refugee children in South America
June 20th, 2023
In the case of girls, teenage pregnancy and lack of resources are factors that force them to drop out of school.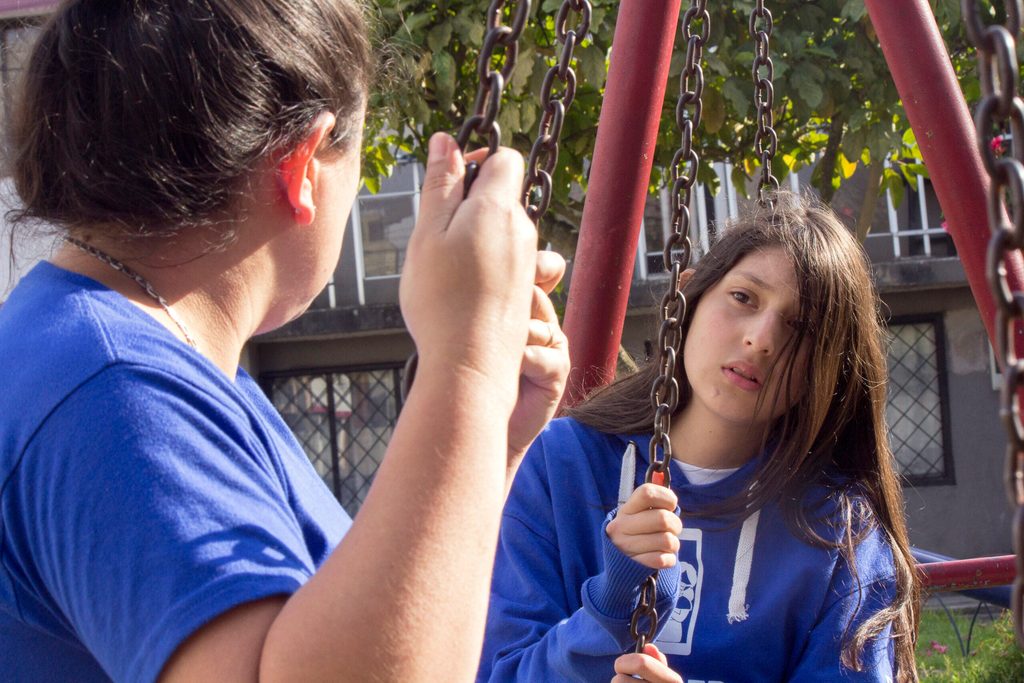 As part of International Refugee Day, Plan International highlights the risks and barriers that children and adolescents continue to face in accessing equitable, inclusive and quality education services that effectively respond to their educational needs in host countries.
The report Barriers to access, transition, completion and learning for refugee, migrant and host community children and adolescents in the region, developed in Colombia, Ecuador and Peru by Plan International together with the Regional Education Group (GRELAC) found that 35.9% of households find it difficult to enrol migrant children and adolescents. Of the total number of households experiencing difficulties, 79.5 per cent were migrant households, citing the documentation requirements of educational institutions as the main obstacle.
The study also revealed that 26.4 per cent of the households surveyed agree that it is difficult for their children to continue in school in the country where they currently live. This situation is due to economic problems, difficulties in finding school places, obstacles related to migration documents and lack of knowledge about local education systems.
In the case of migrant and refugee girls and adolescent girls, the gender-based violence to which they are exposed also has a detrimental effect on their education, forcing them to drop out of school, miss classes or perform poorly due to physical and emotional trauma. In host countries they often face additional challenges such as caring for younger siblings or other family members, and other circumstances such as early pregnancy or lack of resources for menstrual management, according to the research.
Plan International's Director for the South America sub-region, Veronica Zambrano, said: "Education for refugee children is a fundamental human right that saves lives, promotes economic prosperity and fosters comprehensive learning for refugee children, encompassing values such as peace, diversity, empathy, gender equality, sustainable development and care for the natural environment.
"Countries must build crisis-resilient education systems and policies that build on the experiences and solutions identified by displaced children and youth. These systems and policies must be adaptable, flexible and innovative and ensure that girls' rights are protected. This will allow for inclusive and quality education to ensure continuity of education in contexts of human mobility," said Zambrano.
About Plan International and its work in education
Plan International has worked on successful experiences through the Safe Schools approach, based on the comprehensive school safety framework that takes up the importance of the declaration of safe schools for disaster risk reduction in the education sector, providing a response to the phenomenon of Venezuelan migration in the three main host countries: Colombia, Ecuador and Peru.
Through multiple interventions on the ground, in constant coordination with government systems, partner organisations and coordination platforms at regional, national and local levels to provide assistance to migrants and refugees in the areas of food security, water, sanitation and hygiene, child protection and education.
On this International Refugee Day, Plan International reaffirms its commitment to continue working with governments and communities to ensure a safe future for girls. Continue to support and protect children and their families, and advocate for a safe and welcoming environment for those in the most vulnerable situations.