Thousands of children affected by rains and floods after Cyclone Yaku in northern and central coastal Peru
05/04/2023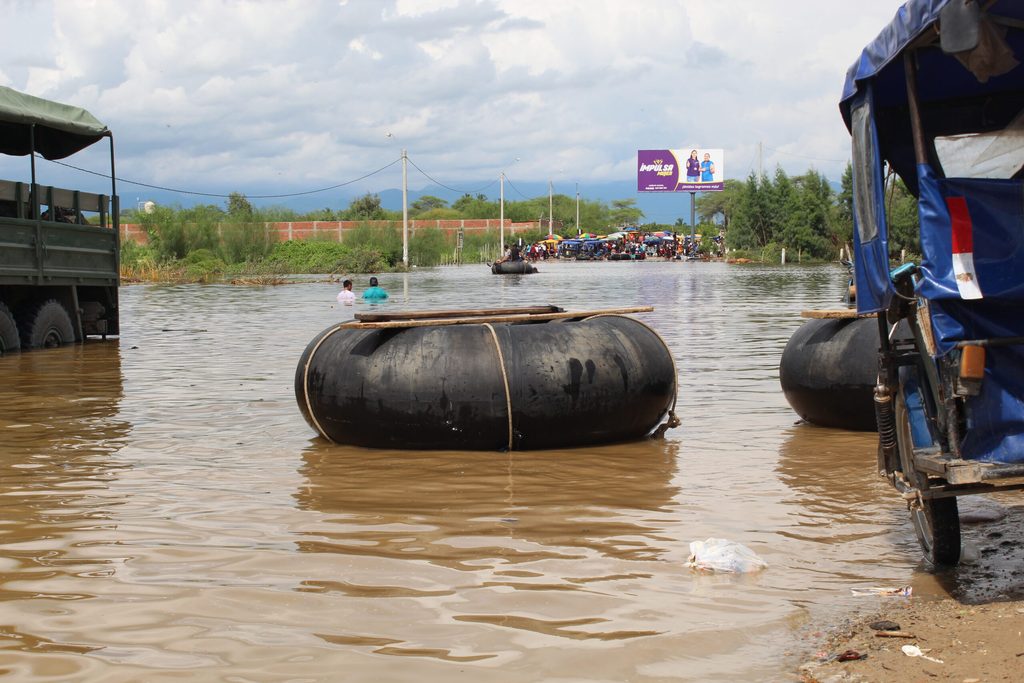 Torrential rains and flooding across the country have left more than 517,000 people in need of humanitarian assistance
Emergency response teams from Plan International Peru have been delivering critical support to children and their families in the aftermath of Cyclone Yaku.
The child rights and humanitarian organization has been providing emergency supplies, hygiene kits and educational items to children in Tambogrande and Chulucanas in the Piura region, after swathes of the country were devastated by heavy rain and flooding. In total, more than 197 people have so far benefited from humanitarian aid, 55 of them are boys and adolescents and young men and 54 girls, adolescents and young women.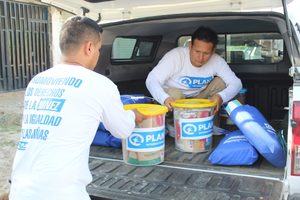 The kits include personal hygiene items, mosquito nets and other supplies to prevent dengue and Zika, as well as school supplies to help children continue their education, and non-perishable foods. Plan International is working in partnership with local authorities and other organisations to ensure that support reaches communities who need it most.
Cyclone Yaku made landfall in Peru on March 4th 2023, leaving more than 517,000 people in need of humanitarian assistance, according to Peru's National Humanitarian Network (RHN) and the United Nations Office for the Coordination of Humanitarian Affairs (OCHA) on the latest report dated April 3, 2023. A total of 75 deaths have been confirmed by the Peruvian National Institute of Civil Defense, including six children.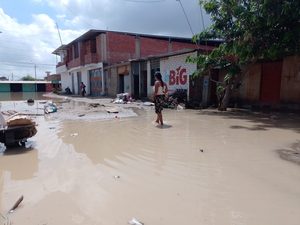 At least 440 classrooms have been destroyed and 1,200 classrooms damaged, leaving children out of school, according to this last report.
Other communities – including Palominos and Cruce de Vega – have been left isolated because of the floods that have damaged roads and bridges, making it difficult to supply them with food, medicines and other basic goods.
"We are really concerned for the welfare of children, especially girls, in the aftermath of this devastating Cyclone. With more rains certain to come, we are particularly fearful that even more houses could be washed away, as the soils no longer have the capacity to absorb water and many of the adobe houses that are still standing have been weakened. We are waiting with fear, and still have communities that have been isolated and need assistance, so we must act quickly to prevent even more loss of life," says Oscar Calero, Emergency Response Coordinator for Plan International in Peru.
The Peruvian government has declared a state of emergency at its maximum alert level for the regions of Tumbes, Piura and Lambayeque – the area which are currently more affected by flooding, where future rains are predicted to put the lives of thousands of families at risk.
Plan International is looking to fundraise some 1 million euros to be able to respond to the needs of the affected population in Tambogrande and Chulucanas, Piura.