January 11th 2023
Plan International warns that the lack of agricultural production exacerbates the food crisis for families.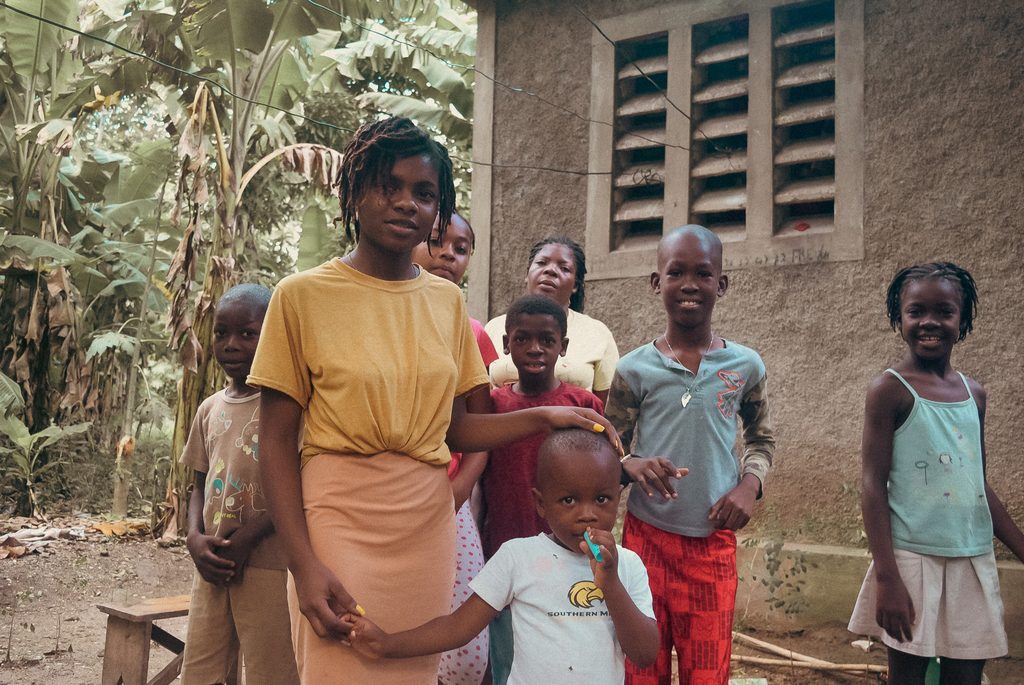 The National Food Security and Nutrition Monitoring Survey (ENSSAN 2022) shows that 89% of the population interviewed is engaged in this activity for survival. Most households depend on the agricultural sector to market food or for family consumption. According to the surveyed population, the main reasons why households did not cultivate during the spring season in 2022 fluctuate between the following reasons: lack of money (65%), high cost of inputs (37%), problems with labour (24%), and lack of seeds and support (23%).
Daphne de Bordes, Country Director of Plan International Haiti, stated: "The agricultural sector is indispensable to provide food and employment for the population. As poverty and lack of access to livelihoods worsen, families are increasingly resorting to negative coping mechanisms, increasing the risk of girls entering into early and forced marriages, becoming pregnant prematurely, dropping out of school, or working. Girls and women also face a high risk of sexual violence while collecting water and fuel needed to prepare food."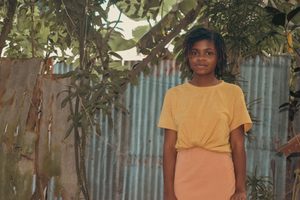 Stephanie, 21, a young Haitian activist and community volunteer, spoke out about the hunger crisis in her country during the "Girls in Crisis" event organised at the end of last year by Plan International: "We are living in widespread misery.  Farmers invest what little they have to try to rescue their crops and feed their families. People invest what little they have to sell their crops in the hope of getting a little money in return despite the droughts and shortages, yet now it is practically impossible to move on the roads in our country because they are blocked due to the demonstrations." 
Even for Stephanie, the situation is not easy. She lives with her father and one of her 19-year-old sisters. "We eat once or twice a day," She says. "When the drought doesn't affect the garden, we go there to harvest and bring what we can home. Sometimes we go a day without eating, and to avoid that, we even go so far as to harvest bananas before they are ripe."
Higher cost of living
The increase in the cost of living is also reflected in the price increases of the basic food basket, which increased by more than 63% in September and by 88% in October 2022. In annual terms, it is made up of 6 basic products (rice, wheat flour, corn, beans, sugar, and vegetable oil), representing 1,870 kilocalories consumed per person per day.
This situation has had repercussions not only for farming families but also for merchants due to the shortage of products in the country's main markets. 75% of the people interviewed reported this problem, and 60% of them reported a decrease in clientele.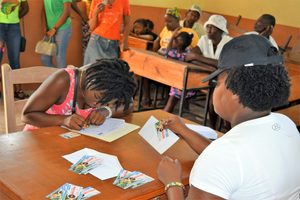 Plan International began a response to the hunger crisis in Haiti in July 2022 in the southeastern department where cash was delivered for the purchase of food and supplies to at least 2,460 families. In 2023, we are reiterating our commitment with the recent delivery of cash to 719 families in the north-east of the country. In addition, we are also providing talks and workshops on protection, nutrition and are also responding to the cholera emergency.
De Bordes commented regarding the survey: "Acting in time saves lives, especially the hundreds of thousands of children at risk. We call on the international community not to flag in its support, especially given the catastrophic alert for the hunger crisis in Haiti. Families depend on their crops to survive."