Miriam is among the many children from Central America who have migrated north to find a better life who are receiving support from Plan International.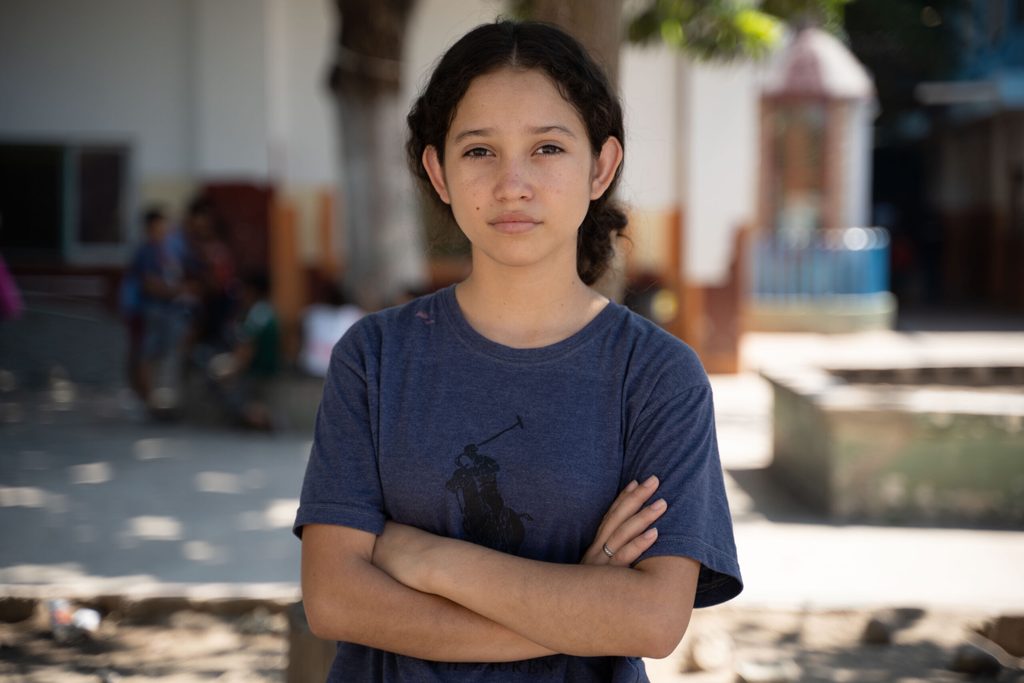 "We had to jump down a sewer to escape and thank God we lost them."
Miriam (name has been changed to protect identity), a 14-year-old Honduran teenager, recounts crossing the Guatemala-Mexico border with her mother and younger brother. After a complex family situation in Honduras, the family decided to escape and eventually crossed the border to reach the United States.
Between January and September 2022, more than 23,000 people from Honduras applied for asylum in Mexico, more than any other nationality.
Constant threat of violence during migration
Violence knows no borders. Miriam had to face threats before arriving at the shelter where she now temporarily resides. She passed through Central America by bus and raft to cross the northern border of Guatemala.
However, there she encountered an armed man whom her mother had to pay along with other migrants in order to get through. Then came another who also asked them for money, from whom they tried to escape. "One person told us they were kidnappers, we started to run and went down a pile of stones. We took refuge in a lady's garden from 5 in the morning until 9 to lose them."
As soon as they arrived in Mexico, men on motorbikes offered them transport but the family refused so the strangers began to communicate with each other and then left. Soon after, as they advanced on foot, a man in a car alerted them to the presence of other people who were waiting for them further on and who, after hiding, they managed to lose sight of.
They crossed through the undergrowth to avoid being stopped by migration agents. In the middle of the forest, a person gave them water and a piece of bread so they could continue. Finally, after a long stretch they managed to get into a van that took them to a safe shelter.
Protected passage
Miriam had to leave her studies to migrate. She had completed seventh grade and was about to start eighth grade. She is now part of activities run by Plan International through the Protected Passage project, where she receives training on child protection and gender equality. She also actively participates in weekly activities run by the technical team to strengthen her life skills.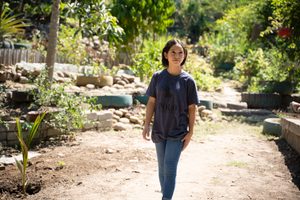 When we asked Miriam what her dream is, she replied: "To be a doctor, to help sick people." She knows that she still has time to continue her journey and that her life is in danger but she is willing to continue her journey to make her dream come true.
Plan International, ChildFund International and EDUCO implement the Protected Passage project in Mexico and Guatemala. It offers specific humanitarian support to adolescents based on needs they have identified and by relevant and established organisations and agencies.
In March 2023 Plan International launched the report Adolescent Women in Crisis: Life in contexts of mobility in the Central America and Mexico Region, which explores the situations that drive adolescent girls to leave their countries as well as their experiences along the way.