4 FEBRUARY 2021
Maasai women in Kenya are saving for a better future and keeping girls safe from FGM and child marriage through Plan International-supported savings groups.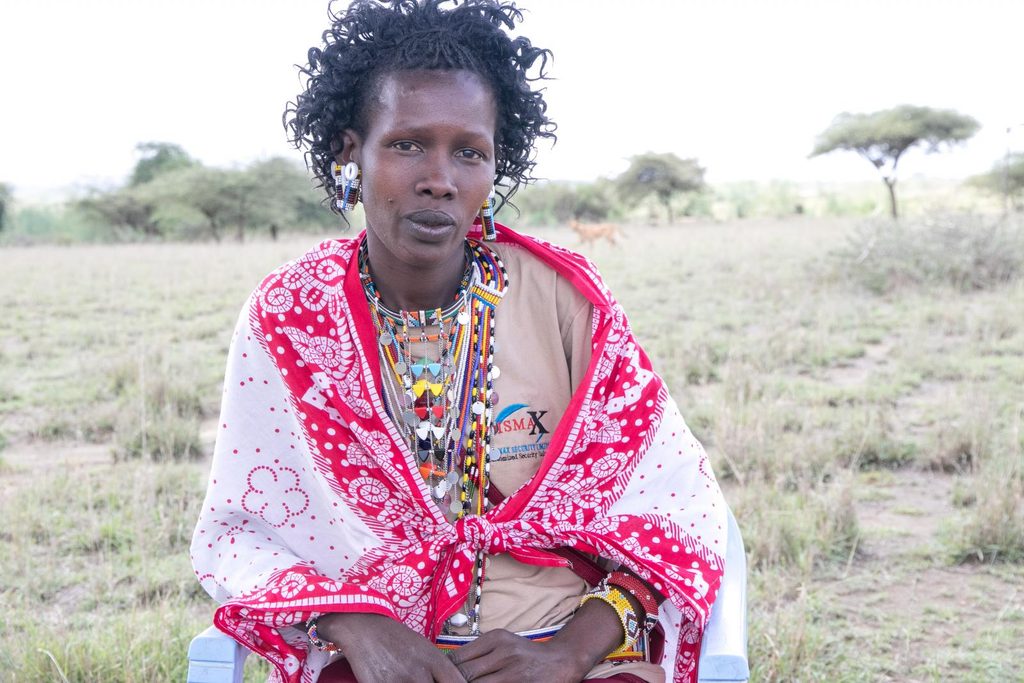 "I was 13 years old when I was cut before being given in marriage in exchange for cows," recalls Elizabeth. Female genital mutilation (FGM) and early marriage are deeply rooted in the Maasai culture. These beliefs, alongside poverty, are the main reasons for the continuation of some of the most harmful traditional practices in Kenya.
Now 28, Elizabeth is a mother to 2 girls aged 14 and 11, but she is not planning on following her parents' example and will make sure her daughters are not cut. "I cannot allow my girls to go through it. It doesn't have any benefit or value. It only puts their health at risk and would make them feel they are ready for marriage."
Savings groups
Elizabeth learnt about the negative consequences of FGM and child marriage after joining a saving's group run by Plan International in her community. The Village Savings and Loans Associations (VSLAs) were created to provide women with economic security so they can sustain themselves and contribute to their household finances.
"We got introduced to VSLAs last year. Before that, we stayed at home and waited for men to provide everything," explains Mary who is the leader of the savings group that Elizabeth and 23 other women are members of.
Each savings group is led by a community member who has received training from Plan International to learn how to set up their governing council as well as how to set a reasonable share price for the year. Each member buys between 1 and 5 shares each year.
Women's savings support their children
The groups have been a great success among the Maasai women who have used their savings to pay for their children's education, healthcare and to help their families. "Last year, I was able to build a washroom and a toilet through the loans I took. I was able to bring in piped water which has enabled me to do start growing food for my family," Mary says.
The women deposit their money into a revolving fund from which members can borrow small amounts. The loans can be up to 3 times the value of their individual savings. Loans are for a maximum of 3 months in the first year and can be repaid in flexible instalments with a monthly interest rate determined by the group.
Forum to protect girls' rights
During their group meetings, the women are encouraged to discuss the issues that affect them. "Since we started, we have learnt about the effects of FGM and were advised not to give in to early marriages. Should any arise, we report it to our area chief for intervention," says Mary.
Although teenage pregnancies remain high in Maasai communities, notes Mary, they are now dealt with differently: "We do not offer our girls for marriage should they get pregnant, but rather, ensure they return to school and continue with their education."
Promoting women's voices
Group members also contribute a small sum to a social fund, which is used to deal with emergencies faced by the women or those in their community. "In our culture, we are not allowed to make any decisions, only the men." Mary says. "Nonetheless, through our active participation in the saving's groups, men are opening up to having our voices heard."
Savings group member Margaret says, "I can now sit down together with my husband as we are now one, contributing equally to our household. He has become aware that FGM and child marriage is against the law and also chooses not to partake in such matters."
VSLAs were first introduced in Kajiado West in 2017 by Plan International as part of the 'Yes I Do Project' with the aim reducing harmful traditional practices and increasing girl's access to education. There are currently 108 active groups in Kajiado West with savings amounting to around KSh. 20 million.
Protection from violence, Skills and work, child marriage, Female genital mutilation, Savings groups