Healthcare and birth registration are improving in Kwale County, Kenya, thanks to some innovative new technology implemented by Plan International Kenya and partners.
In a bid to streamline and improve maternal and child healthcare as well as birth registration, a hybrid smart paper technology is being piloted in Kwale County, Kenya.
The initiative which started in May 2018 has seen more than 500 children registered electronically through the system, therefore eliminating the existing manual system.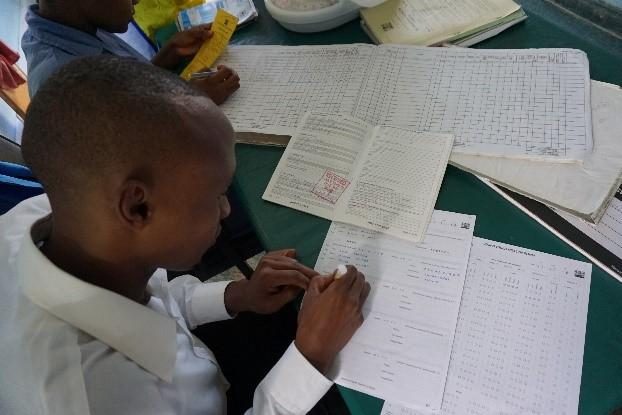 PILOT PROJECT
The pilot project is a partnership between Plan International, Shifo Foundation and the Kwale Department of Health Services who are currently implementing it. The project is funded by Takeda Pharmaceutical Company through Plan International Japan.
Prior to the initiative, health workers were overwhelmed with a lot of paper work that required a lot of time to process. In addition, the filing system was disorganised and compromised the safety of patients' data.
The new system addresses these issues, leaving more time for staff members to care for their patients.
SCALING UP THE PROJECT
Speaking at the launch event for the smart paper technology, Francis Gwama, County Executive Committee Member for Health, said, "I am impressed with the smart paper technology and the reports generated by the system. I was at a cabinet meeting recently and the governor is keen to have the entire immunisation component up-scaled in all health facilities within Kwale County."
The adoption of the new technology has already seen one local hospital stop using the previous manual system.
Mr Gwama added, "This technology is a great milestone for the Ministry of Health in Kwale County."
An analysis is underway to determine the cost of implementing the project more widely across Kwale County, which will contribute to the delivery of quality health services to children and their communities.