Peres dropped out of school after getting married and giving birth, and she also suffered abuse from her husband. However, now she is back in school and learning skills thanks to Plan International Kenya's End Child Marriage project.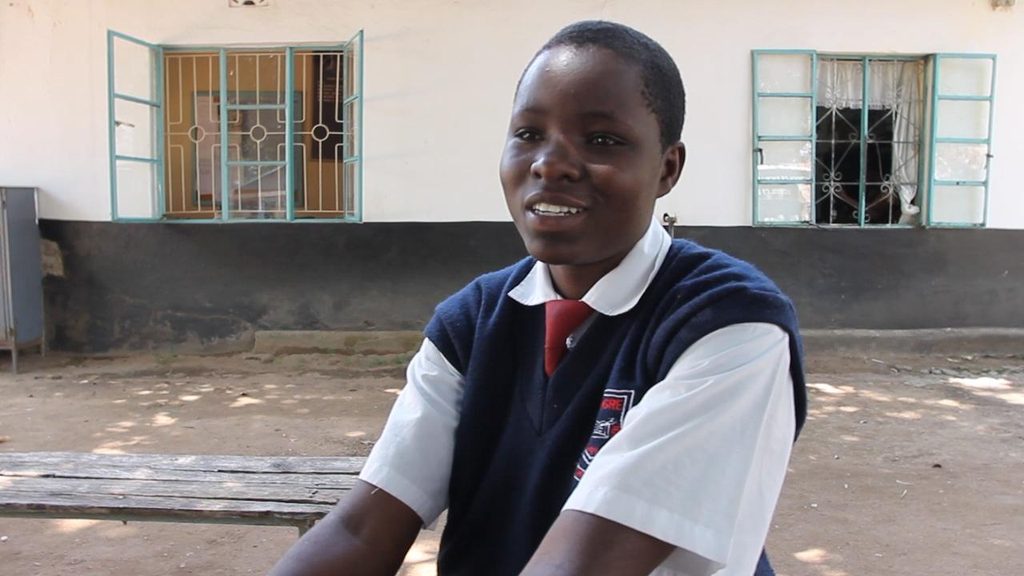 Nineteen-year-old Peres has faced numerous challenges from a young age. Her mother passed away while giving birth to her and she lived with her father who remarried and had 3 children with his new wife.
Peres got married at the age of 14 and discovered she was pregnant. Below she shares her experiences.
My Life as a child, mother and wife
"At 3 months, my stepmother noticed I was pregnant and things went downhill. Both my father and stepmother became cruel towards me, making it difficult to live with them. My uncles became hostile and pushed my father into sending me to live with my husband," she said.
"These hard times forced me to drop out of school. I was compelled to go to my husband's place who welcomed and hosted me at his sister's house where he lived at the time. "After sitting his exams, we moved to Seme where I gave birth to a baby boy in June 2012."
"With an extra mouth to feed, my husband had to provide for his family. He moved to Kisumu City where he worked as a salesman living me with his mother who was very supportive. However, 2 years later, he lost his job.
"Married life became unbearable. My husband turned into a drunkard and began having extramarital affairs. Whenever he came back home from his drinking sprees, he would quarrel and beat me. 
"When my son turned 2, I asked my husband to help me start a small business but he refused. Since it is not easy to stay at home without doing anything meaningful, I also asked him to help me go back to school but he denied me the opportunity. He preferred a housewife who would help his mother with household chores and farming.
"I reached out to my father who also refused to assist me claiming I was no longer his child.
"My mother-in-law heard of Plan International's training for young mothers on nutrition and asked me to attend."
My Story of Change
"I was later invited to join 'Go Girls Advocate Group', a support group which campaigns against child marriage and educates girls on adolescent and sexual reproductive health. As a member of the group, I have learnt a lot on information which I previously did not have. I have been trained on entrepreneurship and employability skills enabling me to start a small business selling bananas. I now have a clear understanding of my rights as a young woman.
"Even though my husband and his family were against my education, Plan International informed them of the importance of girls' education. I eventually separated from my husband to pursue my education.
"Plan International also supported me to go back to school. I am currently in form one and I am more focused and ambitious than ever before. I was even elected the class secretary.
"Currently, I live with my grandmother who has been supporting me since I separated from my husband. I am grateful for all the support Plan International has given me."
Plan International Kenya's Ending Child Marriage project works with communities in Siaya, Homabay and Kisumu Counties to re-enroll girls affected by child marriage into school. It also provides them with skills and business training so they are able to follow their ambitions.