In Kwale County, we're supporting schools to build toilets that cater for girls' needs so they aren't forced to miss school during their periods.
Despite education being free in Kenya, many girls in less developed parts of the country continue to miss school during menstruation.
This has been the case in Kwale County where sanitation facilities in most schools are poor, causing many adolescent girls to miss school every month during their periods.
We aim to create a friendly environment for girls that encourages them to remain in school during menstruation.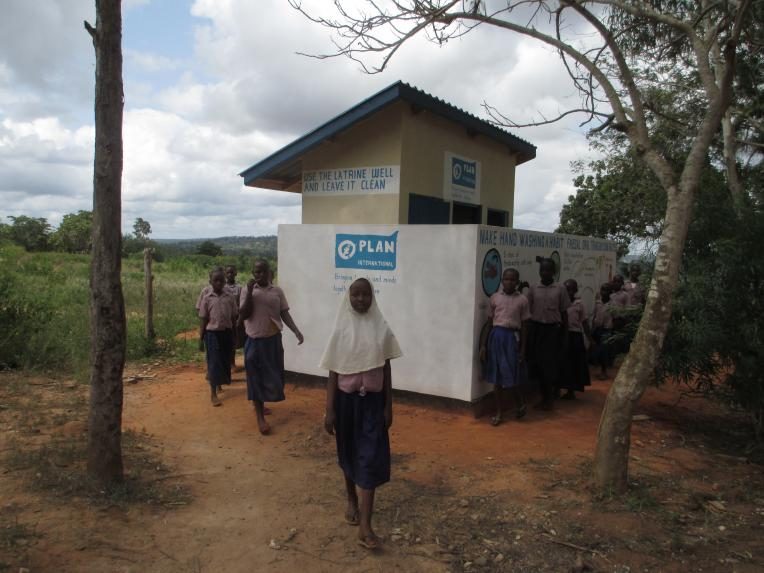 "During an assessment conducted by Plan International Kenya for disability-friendly schools in Kwale County, the report indicated that adolescent girls miss more school than adolescent boys. However, looking at the environment of the school that reported this behaviour, latrine facilities were unfriendly to girls," said Pascal, a Plan International Kenya staff member.
Girl-friendly toilets
As part of our education programme in Kwale, we supported schools to construct girl-friendly toilets last year.
Apart from reducing the truancy of adolescent girls in schools, the latrines will generally improve school life. In one primary school, 119 girls were sharing one toilet. Now less than 30 share each toilet.
Although the ratio is yet to meet the standard set by the Ministry of Education, the head teacher at the primary school has seen a positive effect on girls' education. "At last our girls have their privacy as they visit the latrine and I assure you as time goes by, their academic performance will improve" said the Head Teacher.