Girls speak out to secure better skills training
Girls Out Loud project members identified lack of work opportunities as a key challenge for girls, leading to a Plan International vocational training programme so that girls could learn work skills and start their own businesses.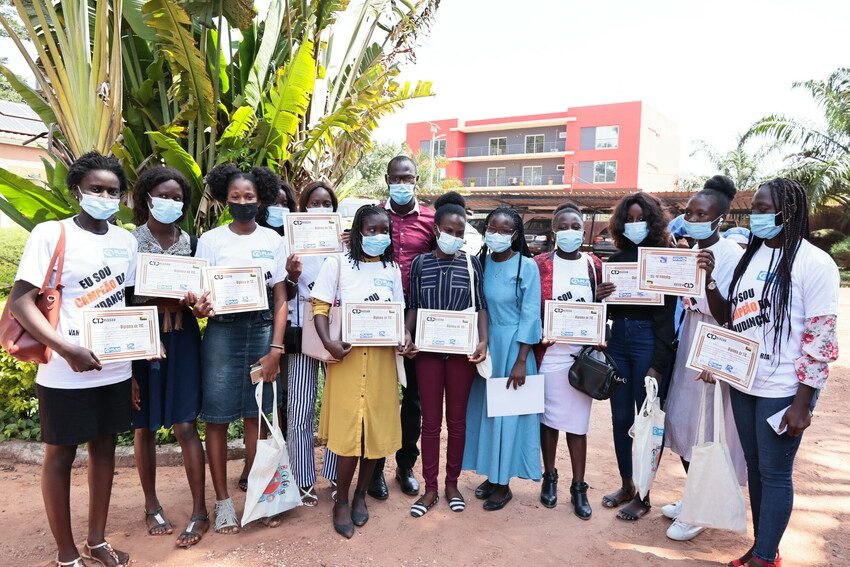 Girls speak out
Warendja, 20, and Kadija, 18, are members of Plan International's Girls Out Loud project in Guinea-Bissau. The group provides support for many girls who do not have family stability. The members call the group 'Nha Fala' which is a Creole saying used by the girls to express that they have opinions and they want their voices to be heard and taken into consideration.
The girls use safe virtual spaces to discuss the issues that affect them the most. During one online chat, it became clear that the lack of work opportunities available for girls and young women in Guinea-Bissau was behind many of the problems that girls face, including child marriage, teenage pregnancy and gender-based violence.
Vocational training programme
To increase job opportunities for women and girls in Guinea-Bissau, Plan International launched a vocational training programme for the Nha Fala girls. Fifty girls took part in three-month training courses to learn skills in sewing, cooking, graphic design and entrepreneurship.
"Receiving this training was a good opportunity and I hope that I will be able to find work and put this training to good use," says Warendja who opted to learn graphic design. "I also hope that the other girls who took part in the training will be able to get the best out of it so that we can become entrepreneurs and share our knowledge with other girls."
Warendja hopes to become a fashion designer and says that education is the right way for girls to be able to contribute to the development of their communities. "My dream is to be a stylist and to be able to train in fashion design. So this training will help me to deepen the knowledge I have. The world of fashion and culture are my passion."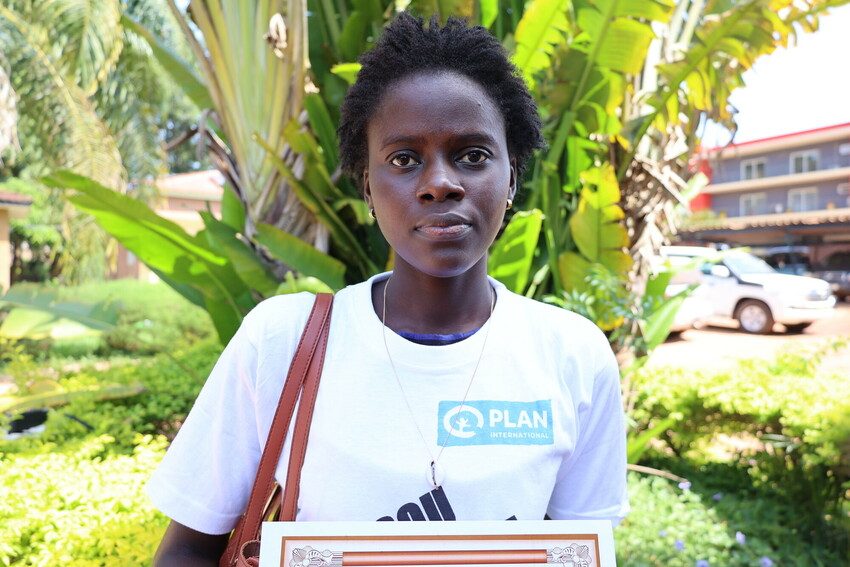 Eighteen-year-old Kadija chose to learn sewing skills and says this training was an opportunity for her to develop her skills and gain confidence in a society where boys usually have more access to education and training opportunities.
"What I can say about this training that I received is that it was a real opportunity. In our society, we know that girls don't always get these kinds of opportunities, and so when they come along we should grab hold of it."
Future entrepreneurs
Kadija now hopes to start her own business and become financially independent. "This diploma will not only hang on my wall back home, but I will also put into practice the knowledge I learnt. I want to be an entrepreneur and create my own business and I want to be able to support other girls as I have been supported."
Determined to continue developing her skills, Kadija says she is committed to becoming a success. "I am not going to stop here. I am sure I will receive many more certificates and diplomas. I am thankful that I was able to finish this training and I will continue to strive to achieve more goals in my life."
Skills and work, Youth empowerment, Livelihoods, Vocational training