In response to the COVID-19 crisis, Plan International Egypt is implementing programmes on education, child protection, economic security, sexual and reproductive health and youth leadership to support affected communities.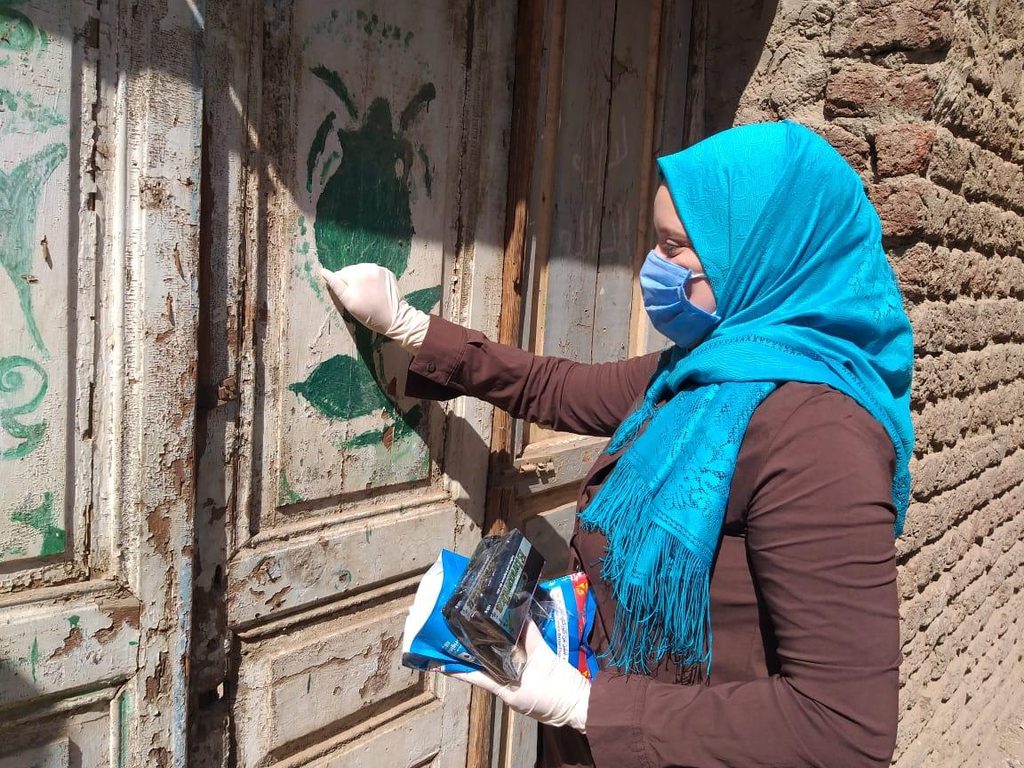 Plan International Egypt's COVID-19 response not only aims to prevent the spread of the virus but also to address the emotional, social and economic impacts. Our efforts will focus on the most vulnerable girls and young women.
Our response to the pandemic includes:
Delivering life-saving assistance to those most in need
Decrease public fear related to COVID-19 through knowledge and awareness
Prevent the spread of the virus by supporting good hygiene practices.
To maximise the impact and outreach of everything we do, we collaborate with the government, the red crescent, the post office and the national population council, as well as peer organisations, UN agencies and the media.
Children and young people take the lead
Working with young people, particularly young women, as partners and drivers of positive change, is a key part of our response. We support community youth-led initiatives that address the COVID-19 crisis. This has been done by using innovative tools to raise awareness without risking spreading the virus.
In addition, we engage with young people, especially women, in our planning processes and collaborate with the Ministry of Youth to provide digital platforms for young people to share their experiences and learn.
Improved hygiene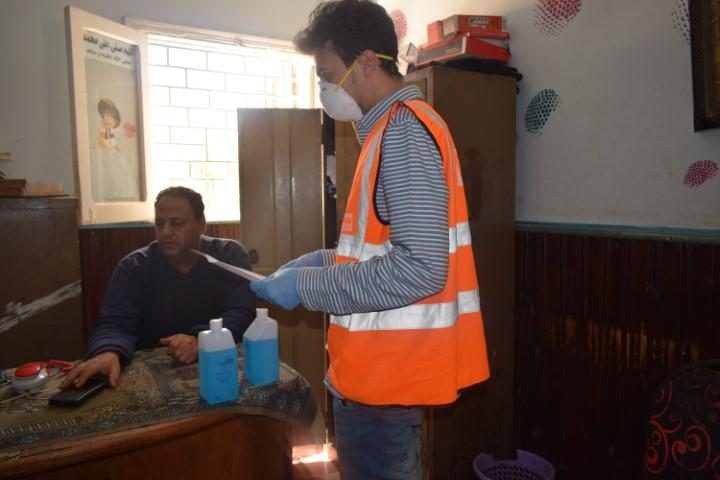 To prevent the spread of COVID-19, we are collaborating with the government to sterilise and disinfect public amenities by providing sterilisation items. For instance, we are providing 100 health units in 9 governorates with sterilisation and hygiene tools.
Additionally, we are providing vulnerable girls with hygiene kits to support them to safely manage their periods during the pandemic.
Financial support
To support those worst affected by the economic impact of COVID-19 we are providing cash grants to 7,800 households (of which 6,000 are Egyptian and 1,800 are Syrian refugees) in 8 governorates in coordination with the Ministry of Social Solidarity.
The cash assistance will support families to stay safe and meet their basic needs. Cash distribution is done in collaboration with the Egyptian post office and is combined with a strong awareness raising component on cash handling, income management, nutrition and prioritising girls' and young women's specific needs in expenditure, among others.
Raising awareness
Children's safety and emotional wellbeing is a top priority in our response. We utilise different communications channels including social media and conventional media to communicate age-appropriate information on COVID-19 and how to cope with it.
The awareness raising component is targeted at the general public, particularly parents and care givers. We work with influencers, celebrities and natural and religious leaders to raise awareness on how to prevent the spread of COVID-19. We also share messages on reducing violence against girls and women, promoting children's emotional wellbeing and girls' and women's needs, including sexual and reproductive health.
Finally, we work alongside government and other partners to provide children and young women with safe and free, remote psychosocial support services.