Meet the electrical technician breaking stereotypes 
After learning to become an electrical technician, Basma has broken down stereotypes about which jobs are suitable for women and has become an inspiration for women in her community.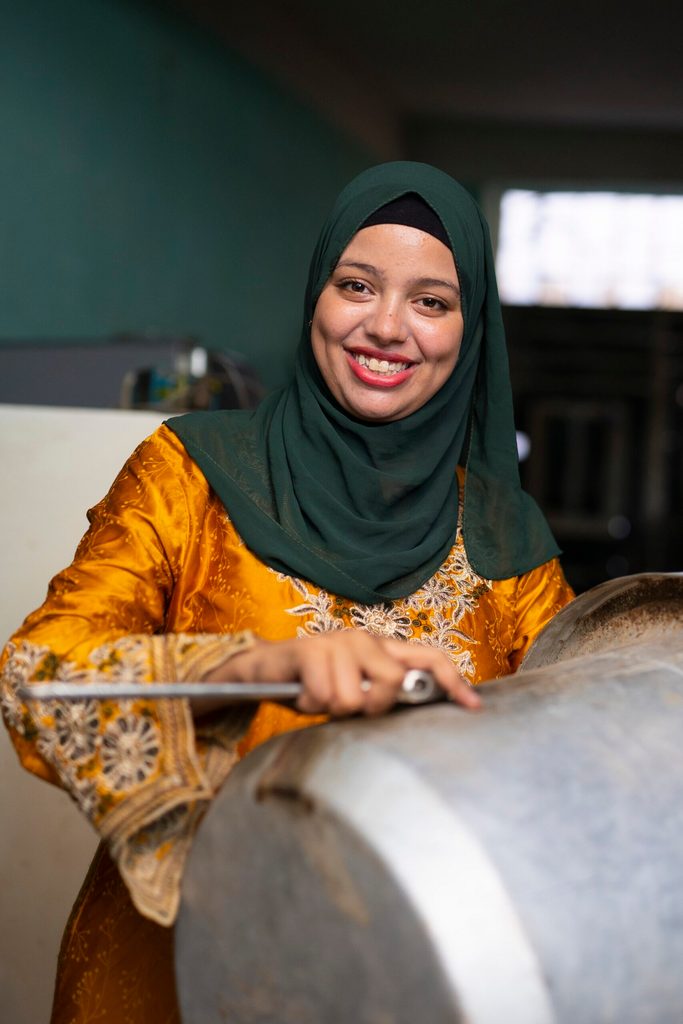 Social norms and traditions continue to limit opportunities for young women to follow their ambitions in the workplace. However, Basma is proving that there is no such thing as a male job.
Basma grew up in a village in the Assuit governorate in Upper Egypt with her parents, 4 sisters and brother. She has always been a quick learner, observant and passionate about new experiences.
Basma has always regarded her father as a role model and unlike other fathers in rural communities, he believes in the potential of his daughters and has always treated them equally to his son.
Finding her passion
During her childhood, Basma enjoyed spending her spare time in the company of her father. She liked observing him while he was skilfully fixing different electronic devices in his home-based workshop. Her admiration for what he was doing ignited her passion to learn how to fix things.
"My father noticed how interested I was in learning maintenance. Although social norms and culture perceive such job to be exclusively for males, my father encouraged me to learn more about it. He was sure that I would excel in anything I'm passionate about," says Basma.
Perceptions change
As time passed, Basma's dream grew. When she became a young woman, her farther invested in teaching her maintenance of devices in a more professional way. He also entrusted her to fix some of the devices on her own with his guidance, under his supervision.
"I have become well-known for being talented in fixing fans, blenders, heaters, washing machines and ironing machines. Recently, I have started to learn how to fix fridges," adds Basma.
Women in Basma's village and the neighbouring villages perceived Basma as a source of inspiration. They prefer to have her fix their devices and trust her skills more than they trust male technicians. Basma's professionalism and dedication succeeded in changing perception about professions women can do.
"Now, people recognise there are no professions women can't do. We work in any field equally to men," she says.
Basma finished her education and has a health diploma. She is now married and her husband is proud of her and always encourages her to continue following her ambitions.
New skills boost profits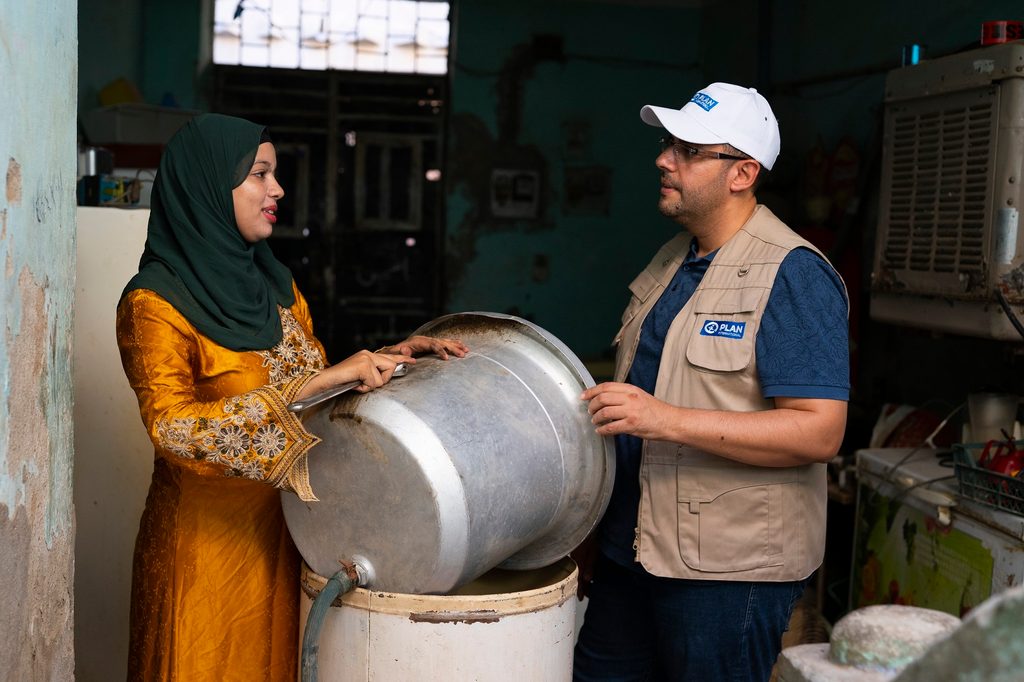 Being an ambitious young woman, 20-year old Basma utilises all opportunities to develop her income-generating ability. She joined the Plan International Egypt-run socio-economic project Tamkeen 3 project being implemented in her village. Through Tamkeen, Basma acquired entrepreneurship and project management skills.
"Skills and knowledge I gained through my participation in Tamkeen 3 enabled me mange my project more efficiently and generate more profit. I hope I can get seed funding from Tamkeen 3 to make my project more advanced," says Basma.
About Tamkeen 3
Tamkeen 3 supports young women and men (18 to 35 years old) in marginalised areas of Egypt (Cairo, Alexandria and Assiut) by improving access to economic opportunities and increasing their skills and prospects for decent employment and starting small businesses.
Skills and work, Livelihoods, Vocational training