Floriane, 18, is supporting food crisis and conflict-hit, displaced women living in her town by talking to them and providing them with food.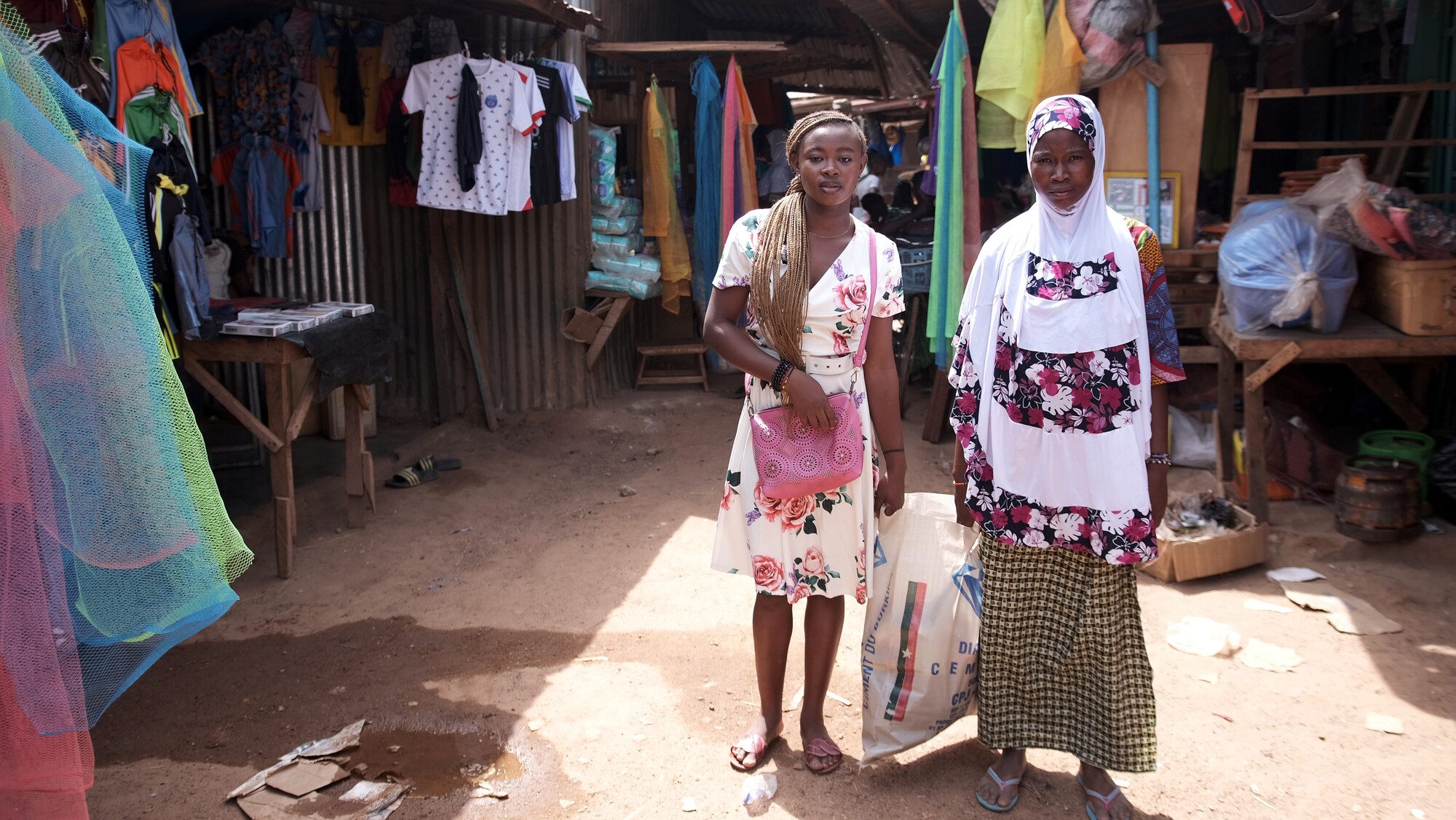 Faced with an unprecedented food crisis, more than 1.9 million people are now displaced by the conflict in Burkina Faso, the majority of whom are women and children. The already vulnerable host populations are sharing their scarce resources with them, in a context of rising prices and climate change impacting agriculture.
Eighteen-year-old Floriane, a youth leader from a host community supported by Plan International, has befriended a group of displaced women living in her town, Koupela, in the Centre-East region of Burkina Faso. Today, she has decided to cook them a good meal.
"Women sometimes come knocking on our door and ask us for the leftovers from our meals. It is so sad. There are a lot of children wandering around the churches on Sundays," explains the high school student, who is a member of a Plan International partner association.
Floriane is close to a group of 20 displaced women and survivors of attacks who arrived in Koupela in early 2022. This small town hosts a total of more than 6,000 displaced people. During the school vacations, Floriane visits these women as soon as she can, and this is an opportunity for long discussions.
Conflict and food crisis exacerbate challenges for displaced women
"Very often they tell me about their former lives. There is a woman here who lost her husband and every time she talks about that. She had her home, her children, her house and they attacked them," explains the teenage girl tearfully as she recalls the tragedy.
The displaced women rent a one-room house where they sleep with their children in a large group. "It hurts to see people who leave their communities and come here without having taken anything with them, after having lost their loved ones," says Floriane, as she scans the few belongings the women have, the dishes, empty of any food.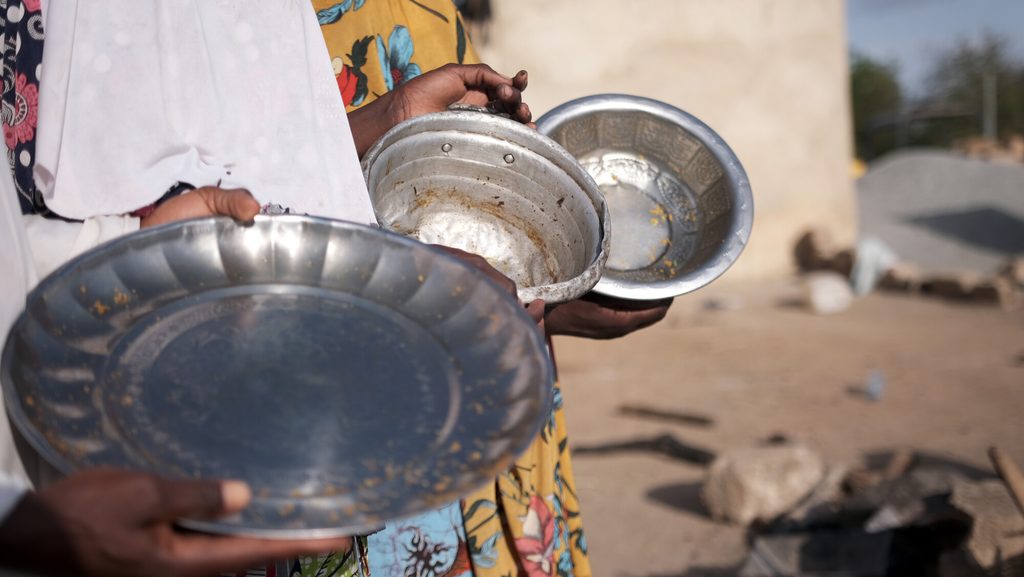 "They have food problems. They don't have anything to eat. These women and children sleep hungry, it's really shocking. So I decided to prepare a special dish with them, and I am sure they are very happy. It is a personal initiative that has been supported by Plan International and my association."
This is not the first time Floriane has helped the women to eat. "They have no food, and the food crisis is only getting worse. At the market, everything has increased. When I come to see them, I have to buy them something or give them money. They have nothing, they are in total poverty."
As Floriane sets off for the market with one of the displaced women, they buy couscous, vegetables and fish, but also cooking utensils that the women need to cook with. The few dishes and cutlery they have, were salvaged from the rubbish. Floriane also buys a pair of earrings for her new friend. "If it were up to me, I would be with them every day and cook for them every day," she says.
The displaced women would like Floriane and the other young people from her association to help them send a message to the local authorities and humanitarian organisations working in the area. "They asked us to talk to the officials because they suffer from sitting around doing nothing and waiting for someone to come and give them food. It's not enough to just come and give them food and supplies. Instead, they need work, so that they are not dependent on this help. This would be very beneficial for them, and for that matter, everyone."
Action needed to support hunger crisis-hit communities
Floriane urges her entire community to show more solidarity with the displaced people living in their town: "I say to myself, what if I were in their shoes? I really invite my friends, my relatives, to accompany me because I should not be alone in doing this. Everyone should do it."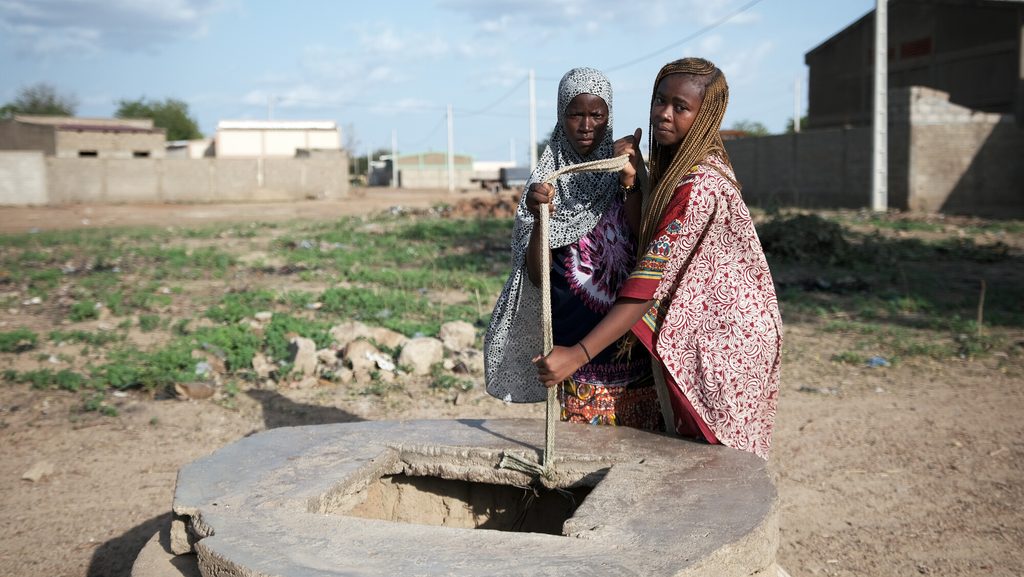 Floriane concludes with a call to all actors, states, organisations and individuals around the world. "Some people can't even imagine that there are people who can go a whole day, even 2 days without eating, yet it's the reality here. The slightest gesture, whatever the occasion, they must not hesitate. We need them to come to our rescue. We really need them. We have nothing here."
In addition to the cooking sessions, Floriane and other young people from her association, who are trained in peacebuilding, social cohesion and conflict management, organise debates and games with the IDPs and members of the host community to build bridges between the 2 groups.