Seeds of change:
School gardening clubs in Burkina Faso
Children at school gardening clubs in Burkina Faso are fed, safe, educated – and happily green-fingered – amid conflict and a devastating hunger crisis.
Standing in the middle of a neat row of vegetable beds, schoolgirl, Balkissa, 12, is busy watering the newly-sprouted tomato plants of her school garden.
"Our gardening means we can supply the canteen with vegetables for our meals," says Balkissa.
"I'm happy to work in the garden because it helps me learn new things," she smiles.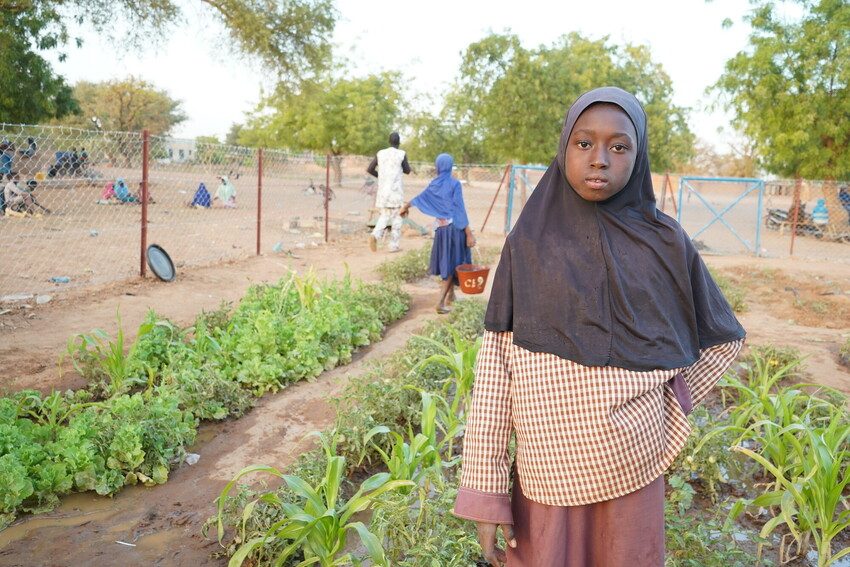 Here in Kaya, in the arid centre-north region of Burkina Faso, West Africa, a hunger crisis has gripped families for more than a year. Conflict is destroying livelihoods and forces hundreds of thousands of families to flee their homes in search of safety and food.
With armed groups operating across Burkina Faso, and now controlling entire regions, 1.9 million people, including more than one million children have fled the violence, seeking safety in other parts of the country.
More than 6000 schools are closed, and thousands of children remain out of school, vulnerable to exploitation.
But today, Balkissa's classmate, Aminata, 13, is helping to water the cabbage and potato seedlings.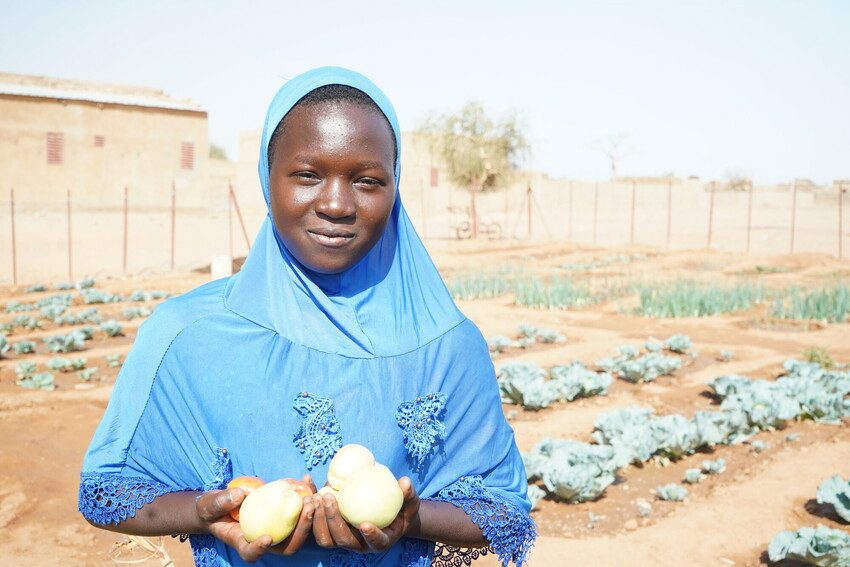 "When I come to the garden, I do the watering, and I plant onions and cabbage plants. At home we don't eat vegetables: it's only since the garden that I'm able to eat vegetables," says Aminata.
This food security project incorporating school gardening clubs, run by Plan International, not only means schools can offer free school meals to pupils, but is also incentivising families to send their children to school, knowing they will be fed.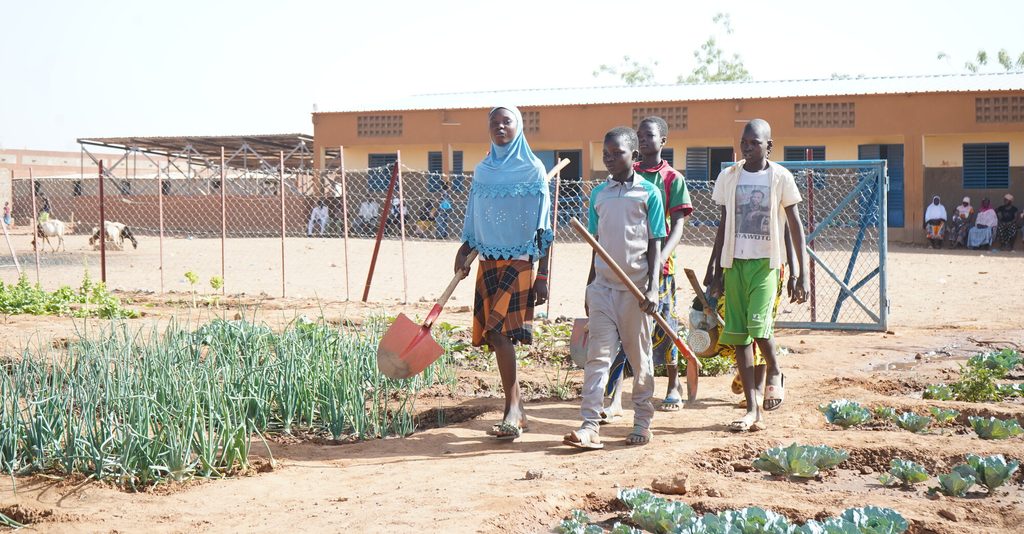 "This year we observed a food crisis," says Souleymane Ouedraogo, the head of one of the schools involved in Kaya, explaining that many of his pupils walk more than five kilometres to reach the school, by which time they're already hungry and tired.
"We cultivate, we water, we plant. It's already an activity that allows the kids to blossom."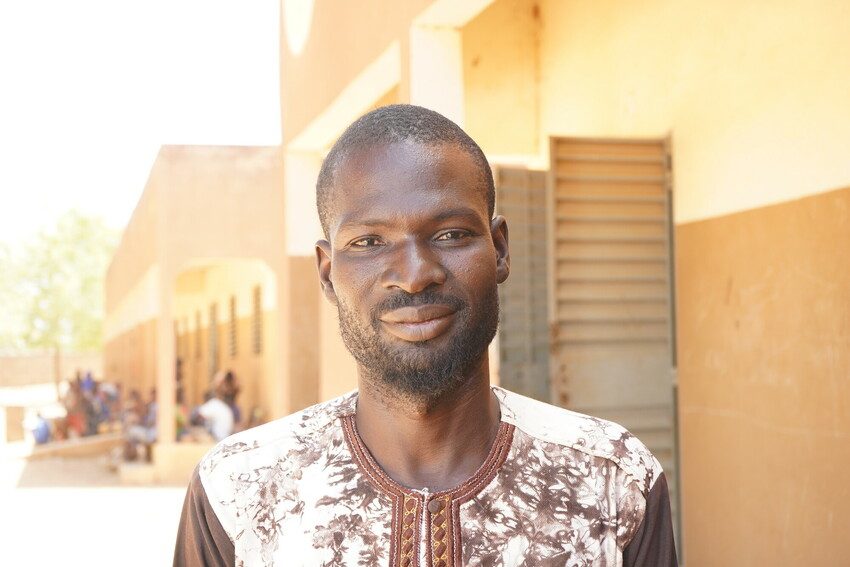 "And because of this crisis, we also noticed that a lot of students are absent from school. They don't come because there isn't food here at midday. If a child doesn't eat enough, he or she can't pay attention in lessons. Sometimes others come back, but they sleep in class because they're hungry."
"So I told myself that if we offer one meal per day, the parents will agree to send the kids to school. It's a very good initiative. I am personally involved in the garden, from the start, until today, every day, I'm here. We cultivate, we water, we plant. It's already an activity that allows the kids to blossom."
"The children are super-interested," adds Fabienne Nikiema, agriculture coordinator with the project, who also believes the gardening club is playing a part in helping build friendship bonds between local and new, displaced children at the school.
"Each student wants to give their best. The girls want to give their best, the boys want to give their best, but at this rate, the girls are beating the record! The displaced children are really blossoming. It's a complete change because at the start, the children were a little sad, and now, when we see them work with the others, we sense they are relaxed, they are blossoming."
"These children agreed to come to school because they were guaranteed a midday meal."
"Here at school we have welcomed many children of internally displaced people," says Mariam Zabré, 37, a member of the school's mothers association, who helps at the gardening club. "These children agreed to come to school because they were guaranteed a midday meal."
Balkissa, who with her parents and siblings fled violence when an armed group came to her village, says there's not enough to eat at home. "When I was in my village I ate well, but when we had to flee, we left all our food stock in the village. If I don't eat enough, I don't have the strength to walk to school and follow classes well."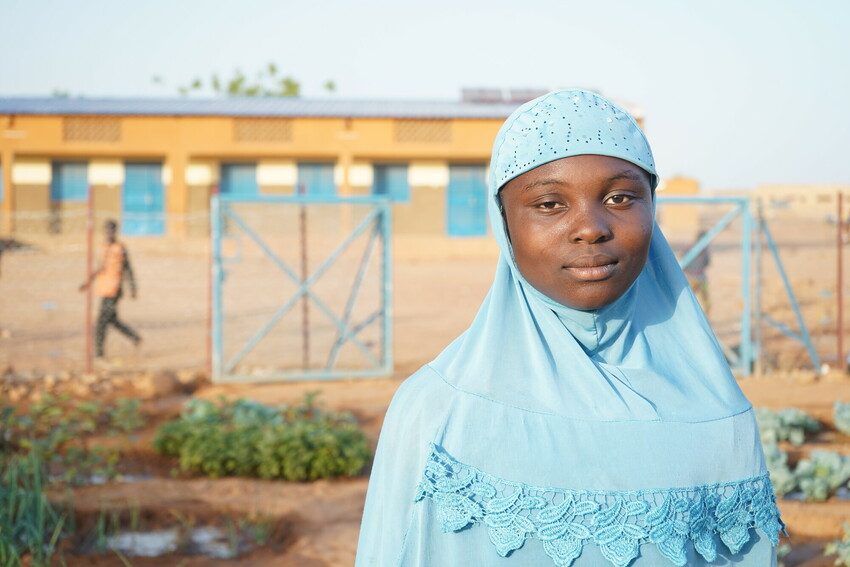 Thanks to the gardening club, Laeticia, 13, wants to be an agriculturalist when she grows up.
"In the garden, we produce vegetables such as tomatoes, cabbages and onions, to be used in the school canteen, to make good sauces."
According to a report by Plan International, when children and families don't have enough food to eat or enough money to buy food, they may resort to extreme coping mechanisms to acquire food, such as family separation, child labour, child marriage, recruitment and use by armed groups, and sexual exploitation.
"If a child isn't in school, sometimes they leave to go to work," agrees Ouedraogo.
"There are those who go to the city, and others are forced to work as traders carrying plates of goods, especially the girls, to sell condiments, snacks and drinks, things like that. There are others who turn to begging. The boys go to work in the gold mines to earn something, to help the family. For sure it puts them at risk, for sure."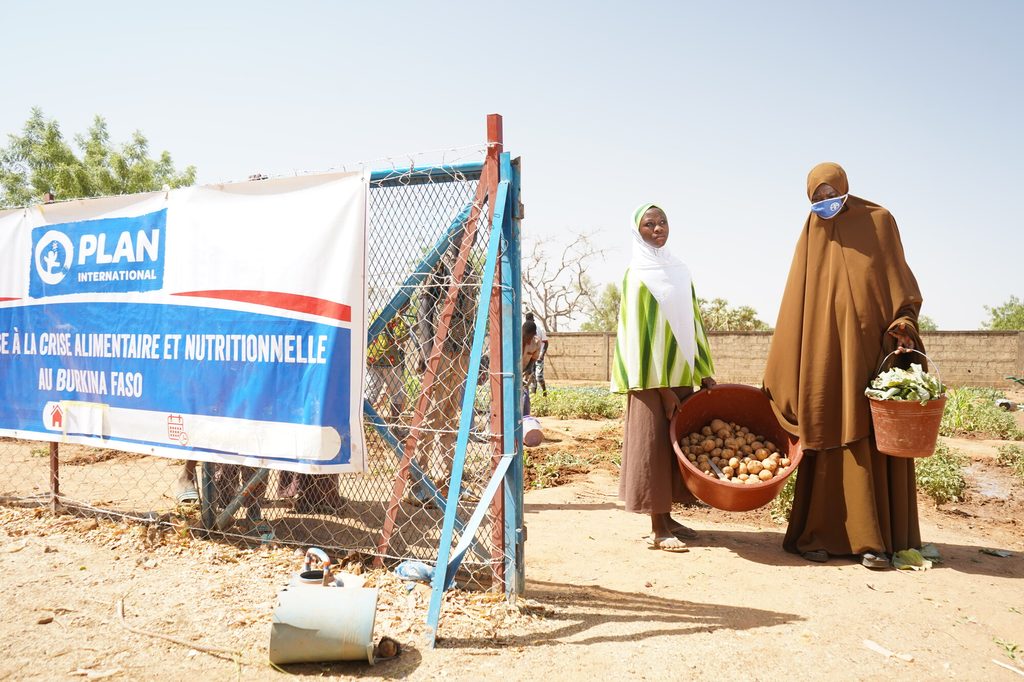 "Thanks to the garden, we are not at the point of total destitution," says Zabré, adding that local market prices for all ingredients, including vegetables, are spiralling.
"The school canteen is very useful. We somehow manage to eat. If the situation doesn't get more complicated, we'll get through it."
"If the situation doesn't get more complicated, we'll get through it."
Children who are members of the gardening club have learned to grow plants from seed and transplant then into the earth, to water and nurture the seedlings, and to make their own natural pesticides out of neem tree leaves, chilli pepper and soap.
"We mixed the ingredients that we filtered," explains Balkissa, "and left them to stand for three days before spraying the plants, to combat insect pests."
These skills, it is hoped, will help the children in the future, allowing them to undertake gardens of their own and grow their own food.
"The garden will also allow teachers to give practical courses in agriculture, and that will assist the children in their lives," explains agriculture coordinator Nikiema.
"There are children who replicate the activities… and try to garden at home," says Nikiema.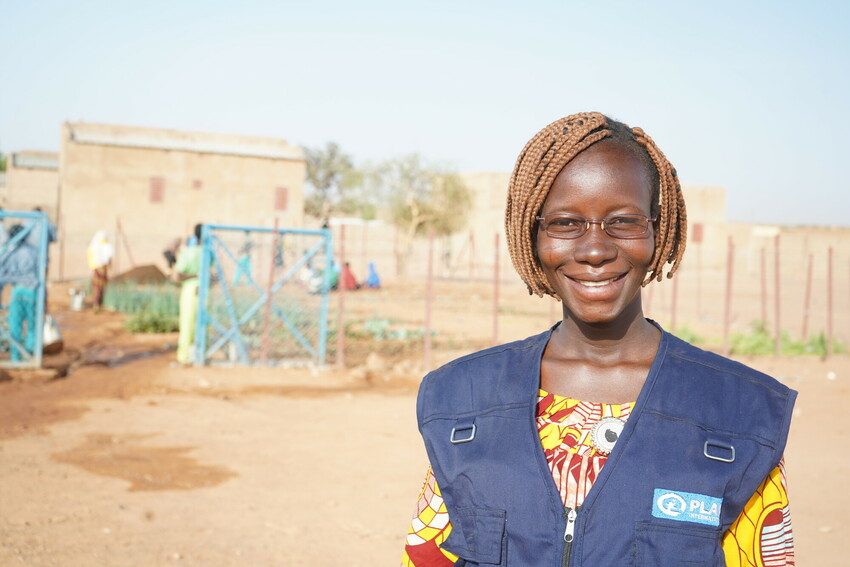 Head teacher Ouedraogo is emotional about the future of his school's garden – which, he firmly believes, means a better future for the children in his care.
"What I had to do was ask donors to help us more," he admits, "for the success of our garden, because it's going to help us a lot.
"It's already an activity that allows the kids to blossom. If we go out into the garden and look at the children, we know they are motivated, we know they are happy."