Schoolgirl Rihanata was forced to flee her village due to conflict. Now 25, she has started a soap production business and trains vulnerable girls and women so they can rebuild their lives in Kaya, Burkina Faso.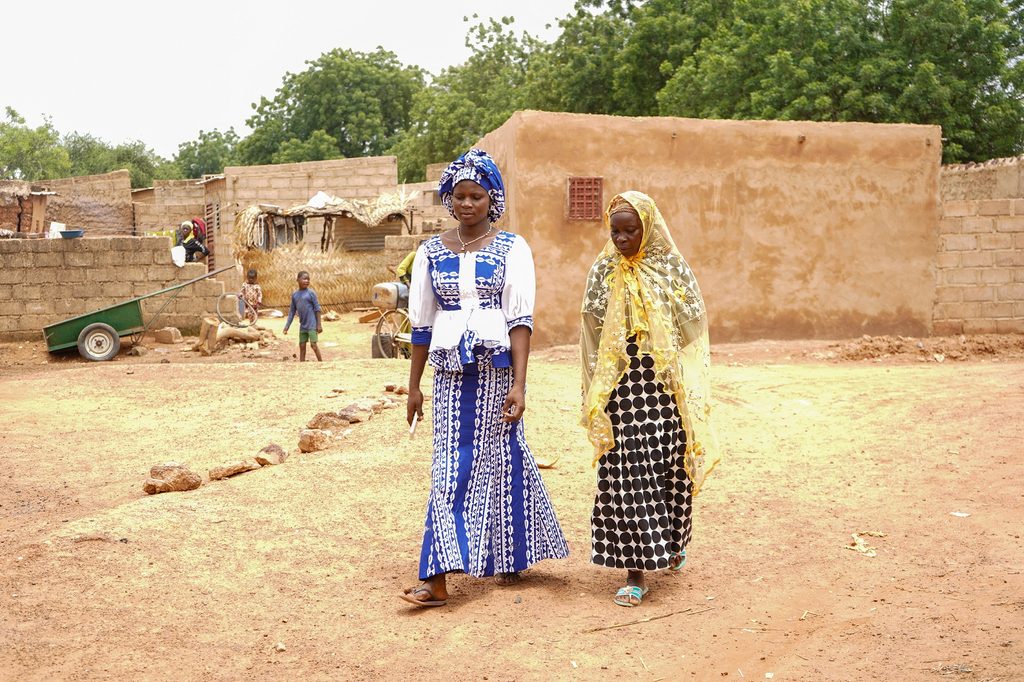 Rihanata was 20 years old when her life was turned upside down. Once a schoolgirl surrounded by family members, she was forced to flee as attacks by armed groups were reported not far from her village in the centre-north region of Burkina Faso. This Sahelian country has been affected by an unprecedented humanitarian crisis since 2019. Rihanata is one among the 2 million Burkinabè who have had to flee the insecurity, losing their homes but also sources of income – almost 10% of the country's population are now exposed to food insecurity.
"When we were at home, I went to secondary school, and during the holidays I helped my sisters with their hairdressing business to earn a bit of money. We lived well… When we fled, we weren't able to take all our belongings. Our family dispersed and I had to stop school. When we arrived in Kaya, we were hosted by relatives. We received no outside support," she recalls.
Rihanata is now 25 and her family continues to be cruelly affected by the conflict. "Unfortunately, last month I lost three of my uncles who were killed in an attack," she confides. Settled in Kaya, the capital of the Centre-North region, she has continued to rebuild her life. More than 122,000 displaced people were living in the commune of Kaya as of March 2023, according to official statistics.
From displaced person to entrepreneur
On a visit to a friend, Rihanata met her future husband, a young internally displaced man with whom she now has two daughters. Rihanata had taken part in soap production training sessions run by her sister, so she decided to go into this business to support her family. She now produces liquid soap and ball soaps and sells her stocks to shopkeepers.
"The profits enable me to buy condiments, help my husband look after the children, buy clothes and shoes and have my hair done," she explains. Rihanata founded the Nabonswende association, which means "You will ask God" in Moore language, with the intention of helping other displaced girls and women learn soap-making techniques. She received €2,500 through the Youth Challenge Fund initiative set up by Plan International in West and Central Africa, and was able to organise large-scale training sessions attended by a total of 103 people, both internally displaced and from the host community.
"The soap production training I initiated is my way of helping women and girls. If we receive further support, we will continue to help them," she says. Five years after her displacement, Rihanata is in solidarity with the displaced women and girls living in Kaya. "I feel sad when I see the situation of some people. They really need help. Right now, finding food is a problem."
Rihanata would like to see displaced girls trained and supported through income-generating activities, as they have a major role to play in their families and society. "Women and girls suffer the consequences of insecurity more than men. In times of peace, some families live thanks to the efforts of women, and with the crisis this is even more the case. One-off assistance has no long-term effect. If women have activities, they can continue to work once they return home."
Rihanata wants to organise other types of training, particularly in entrepreneurship and financial management. She has just obtained a second source of funding from another organisation, information welcomed by Oumarou Kafando, project manager and gender in emergencies specialist at Plan International.
"When we see the mobilisation around the Nabonswende association and Rihanata's leadership, it encourages us to continue our actions to empower young people affected by the crisis, in particular girls and women. I can see that the funds given to the youth organisations are being put to good use and are helping to achieve the objectives defined by themselves. The communities are undertaking initiatives to respond to the crisis and our projects reinforce them. We're not talking about large sums, but a small amount can change the course of an association's or a person's life."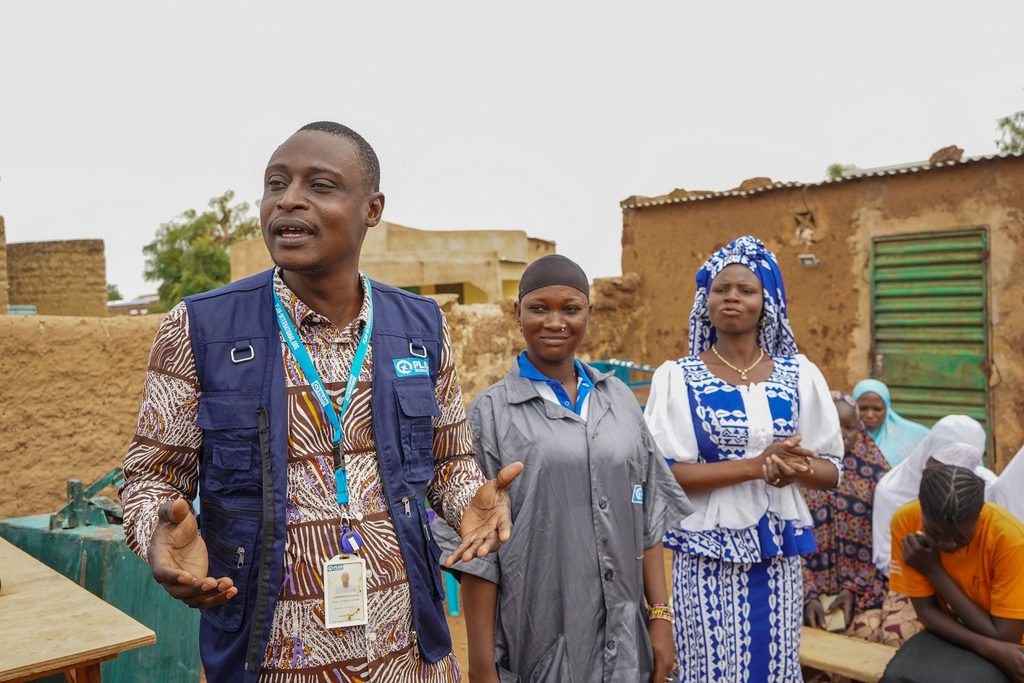 About the project
The Nabonswende association has been supported by Plan International's regional project Youth and Adolescent Girls in Crisis as part of our regional response to the Central Sahel crisis.
The project supports young people, especially girls and young women to:
Increase their economic and social assets
Improve social cohesion
Adapt to climate change
Promote equality
Through this project, 46 initiatives led by young people have been financed in Burkina Faso, Mali, and Niger. We believe that local organisations, including youth associations, need direct, flexible and increased funding, and that they have a central role to play in crisis response decision making.
Emergencies, Skills and work, Civic engagement, Food crisis, Livelihoods, Youth economic empowerment in emergencies