New boarding facilities boost girls' education
Girls in Chimanimani District, Zimbabwe have improved access to education thanks to a new Plan International-built boarding facility.
Girls at a local school in Chimanimani District are celebrating following the successful completion of a new boarding facility.
Constructed by the Global Fund, supported DREAMS project, and implemented by Plan International Zimbabwe, the boarding facility will enhance girls' access to inclusive, quality education. It will also address major risks associated with travelling distances of up to 10km to get to school, such as sexual exploitation and other forms of abuse.
With a capacity to accommodate at least 32 girls, the boarding facility offers girls an opportunity to learn and reach their full potential in a sustainable and secure environment.
Matsanya is a 17-year-old form 4 student at the school and the boarding facility completion is significant for her.
"I used to walk 7 km to and from school," says Matsanya. "The journey was not only painful but I also lost too much study time while trekking. I would get home late and would eventually retire to bed, thinking of the long journey back to school the next morning."
Lucy, who used to walk 10 km to and from school is also excited. Like Matsanya, walking will also be a thing of the past, but she's also enthusiastic at the opportunity to learn other important issues outside the school curriculum.
"The boarding facility is more than a place for studying," she says. "Our lives are being shaped here. I enjoy comprehensive sexuality education lessons that we receive here. I have learnt a lot about STI's and other important skills."
She adds, "We have also been taught to be independent and can now wash and iron our clothes, clean floors and tidy our rooms. We also do gardening and farming and we have so far produced maize that we will use to prepare sadza."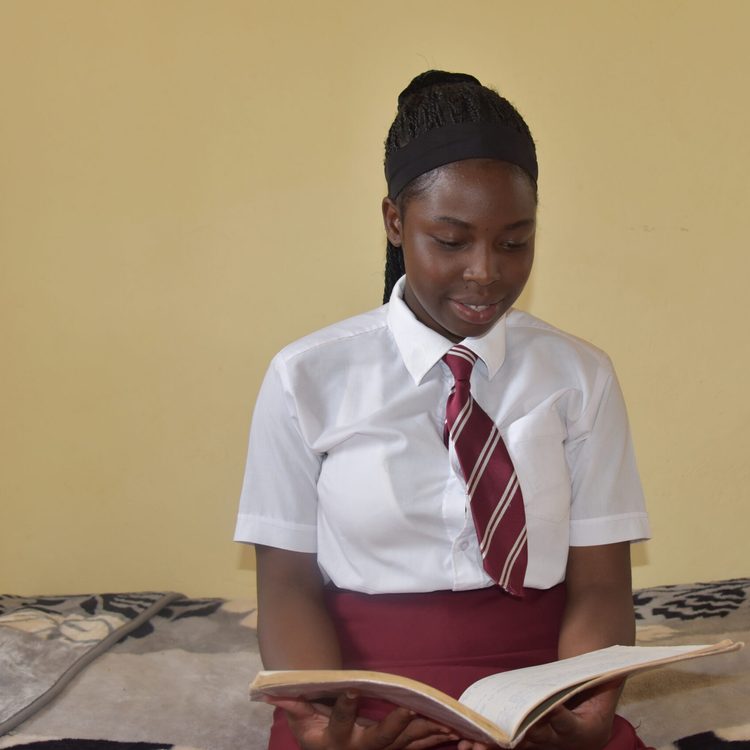 Increase in girls' enrolment
Enrolment of girls at the school has increased and for the first time there are more girls than boys in classes. The school's headteacher attributes this to the construction of the boarding facility.
"We appreciate having such a facility and we believe it will benefit girls in our community," says the school's headteacher. "Education, especially for the girl child will never be the same with such an investment. It is our hope that child marriages and teen pregnancies will be a thing of the past."
The school has about 200 girls who live at various places such as village shops, to be closer to the school. The school authorities worry that without guidance, these girls are are at risk of not completing their education. "I know how difficult it is to access education for girls especially in rural areas. We will ensure that this project remains a success," says the school's headteacher.
For Matsanya, the future can only get better. "Through this boarding facility, my dream to become a medical doctor one day now seems possible," she says.