Handbook for birth registration in Uganda
This handbook is a practical guide for implementers of birth notification, registration and certification processes in Uganda.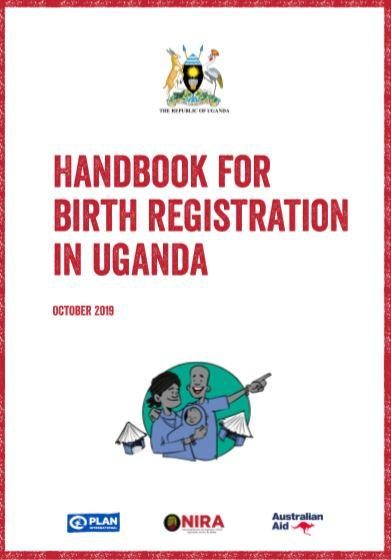 It outlines the roles and responsibilities of the various duty bearers that NIRA continues to leverage within both the community and the health sector, in addition to its own staff, thus making the birth registration process easier and more accessible to everyone.
The focus of this handbook is to ensure that all births occurring within the boundaries of Uganda and those of Ugandan citizens born outside the boundaries of Uganda are registered immediately after birth. 
Early childhood development, Untagged