Plan International Myanmar's Flood Response
In the final two weeks of July 2015, Cyclone Komen brought heavy rain to much of Myanmar. Twelve of the country's fourteen states and regions were affected, with flood and landslides temporarily displacing 1.6 million people. By the time the water receded, 132 people had been killed countrywide, schools across the country were damaged or destroyed and communities lost their food and water supplies.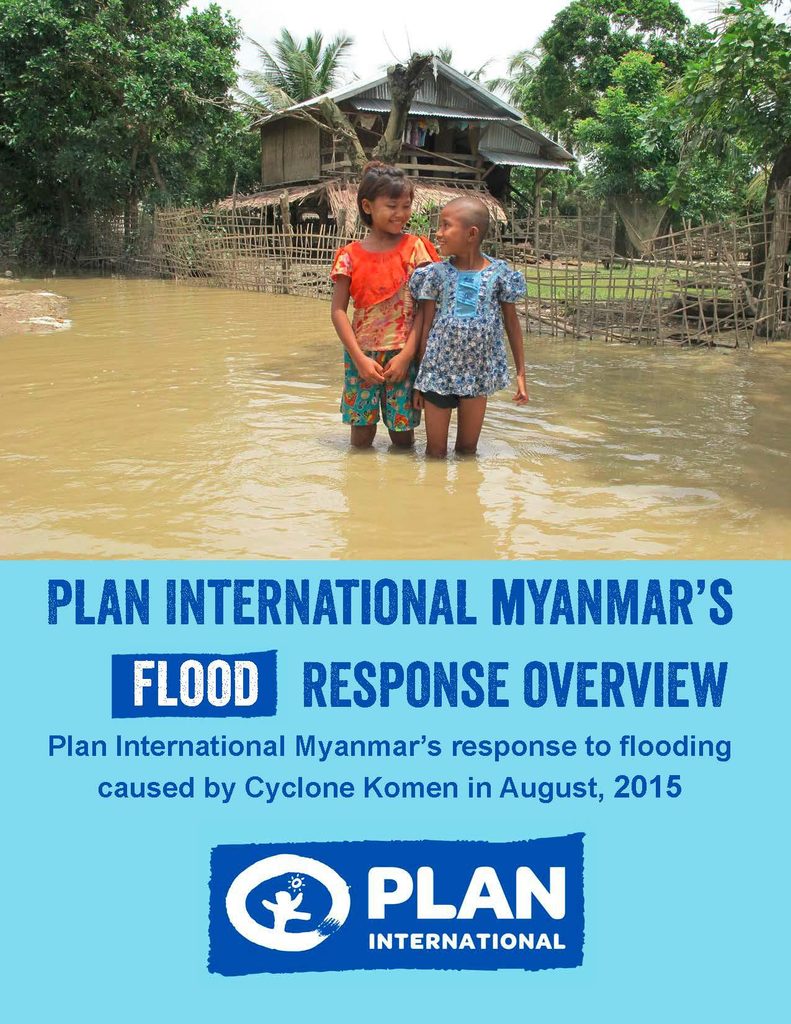 Minbya Township, where Plan International has been operating since 2014, was named one of the 20 most affected townships across the country. The total population of the township is approximately 196,000 and the General Administration Department (GAD) estimated that 50% of all households had been affected by the flooding.
Following Cyclone Komen, and in cooperation with fellow INGOs in Sittwe, the UN, and the Rakhine State Government (RSG), Plan International Myanmar took a leading role in providing humanitarian assistance to the most-affected villages in Minbya Township. In the three months following the flooding, over 54,000 people in 55 villages received assistance from Plan International, including food, water, clothes and school supplies.
Education, Emergencies, Protection from violence, Child protection in emergencies, Education in emergencies, Water and sanitation