Stories of humanitarians working to ease suffering and bring hope
19 August 2022
On World Humanitarian Day 2022, hear from humanitarians working across Africa to transform the lives of children affected by disasters.
Annah, THE GENDER ADVISOR
"It is the stories of sacrifices told by mothers that are the most disheartening," says Annah Katuki, a Gender Advisor with over 10 years' experience leading human rights and gender transformative programmes in Kenya.
"Mothers are giving up their food portions to feed their hungry children and their dignity to engage in exchanging sex for money to sustain the family."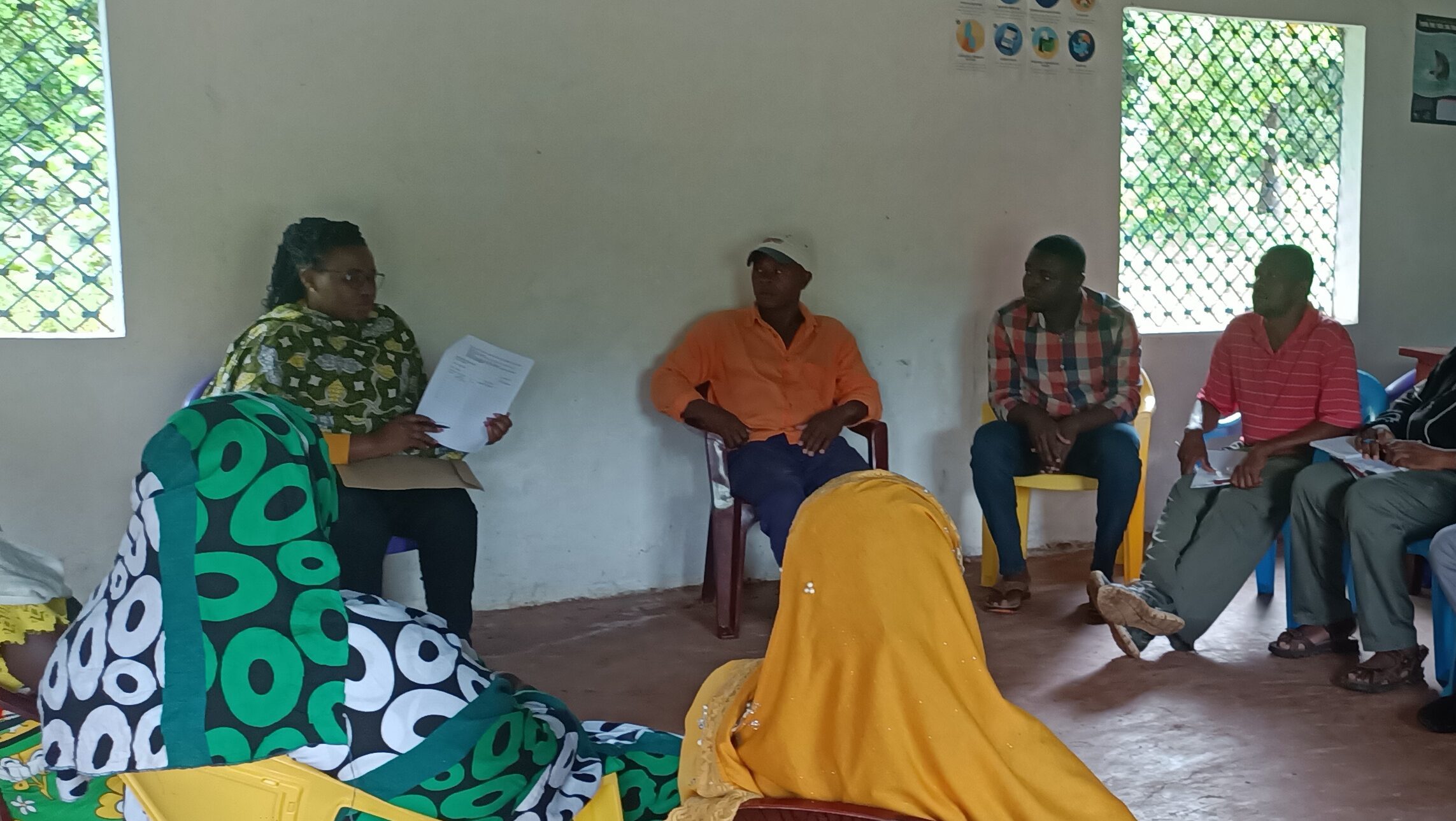 Annah who was recently in Kenya's Kilifi County to conduct a gender-based analysis of the impact of the drought sat with mothers who admitted to not have eaten for days, giving up their food portions to their hungry children. Most families affected by the drought in the area are down to one meal a day and even that one meal is barely enough to feed everyone.
"Most of the homes are also currently being run by women after the men travelled out of town in search of work. Most of these women did not have jobs beforehand and have now been forced to go out and look for work to sustain the household. The majority of the women who spoke to me admit having resorted to exchanging sex for money and food," says Annah.
The extractive industries in Kilifi are providing a negative coping mechanism for the women. Here's what one woman told Annah: "In the quarries and construction sites we don't get a chance to be hired unless you agree to sex. We call it "kuku mweusi" which is a common slogan to symbolise sex for work. And even after that, it is not a guarantee you will get hired,"
The results of the gender analysis Annah helped conduct in Kilifi, where the drought has led to the death of livestock and unproductive farms, will enable humanitarian actors to intervene through different channels and provide immediate support which saves lives.
"I would like to see a situation where the incoming national and county governments prioritise climate and gender-responsive financing in their development plans for the next 5 years and long term. Provision of sustainable water sources, resilient seeds and local markets for the livestock, school feeding programmes and school bursaries is crucial in ensuring sustenance for such communities," concludes Annah.
Muhiim, the advocate
Plan International Somalia's Communications Lead Muhiim Osman is a passionate humanitarian advocate keen on reminding leaders to pay attention to crises and take action through storytelling; giving voice to the voiceless.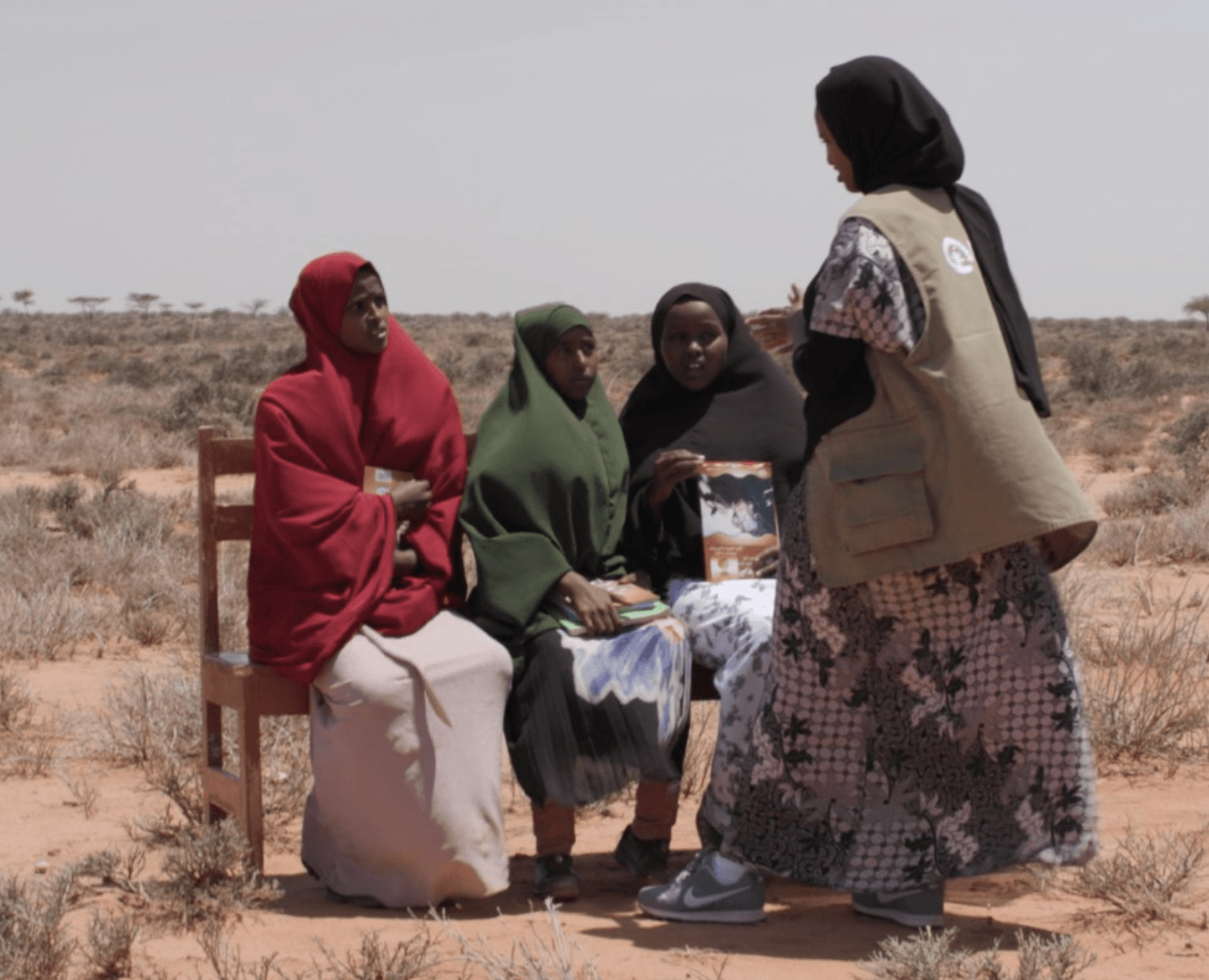 The photo above was taken during her last field trip to Togdheer region to assess the impact of hunger on girls' education.
She was asking one of the girls what career she wanted to undertake when she finishes school. She said she wanted to be a doctor to help the children and mothers in her village because there is no well-equipped hospital in their area, forcing them to travel for kilometers to the nearest city whenever they need health assistance. She said she wanted to build a big hospital here.
"It was the way she said it and the passion in her eyes that really moved me." Said Muhiim. "Many of these girls are living through such unprecedented times with Somalia on the brink of famine.
"The fact that they are still hopeful despite the challenges they face gives me strength to continue campaigning for change, one girl's story at a time," she says.
Didier, the driver
Didier Carvalho was enroute to Corrane, in North Mozambique to deliver school materials when the vehicle he was driving got stuck on an impassable road.
This was the second time, Didier and his team were unable to access communities since Tropical Cyclone Gombe, a category 3 cyclone, made landfall in Nampula province in the early hours of 11 March resulting in the destruction of homes, schools, health centres and displacing thousands of people.
Roads were completely cut off, forcing the team to return. This time though, Didier who has worked as a driver with Plan International Mozambique for 5 years, was determined to make it through.
"We got stuck for exactly 53 minutes but finally managed to wade through," says Didier.
"We made a decision not to return back to the office this time and so I had to find alternative ways to get us to the community. After hours of sourcing for alternative routes and getting stuck several times, we were able to reach the school and deliver the supplies they needed.
"All their books and stationery were destroyed by the floods and it was humbling too see all their smiles when we delivered the much needed stationery."
Drivers such as Didier are helping deliver humanitarian aid to people in need as quickly and safely as possible.
Fatima, the protection officer
"I helped save 14 girls from undergoing the cut," says Fatima, 35, a Protection Officer at Plan International Egypt.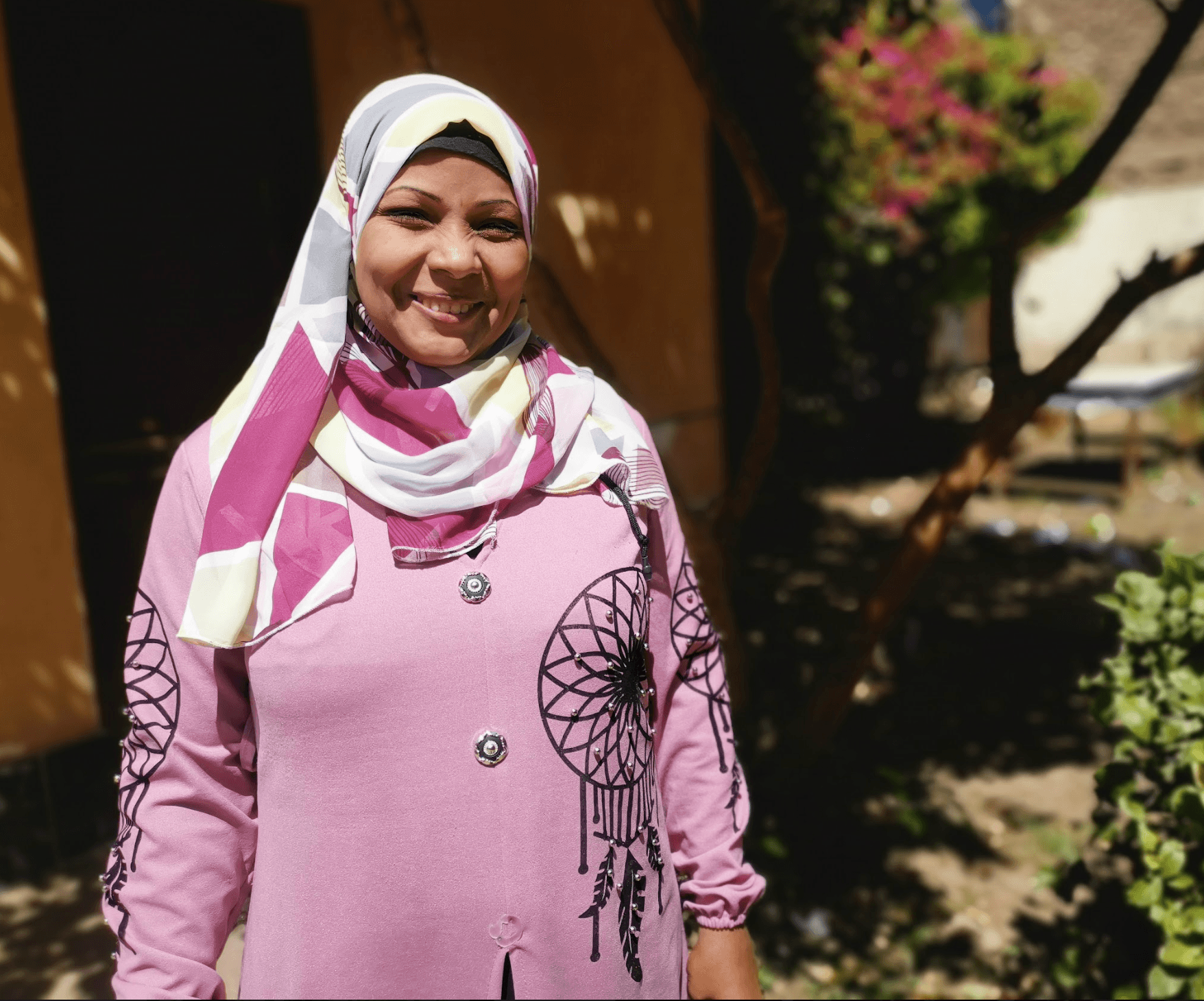 Since she saw her daughter bleeding in front of her eyes, and experienced the fear that she might lose her at any time, Fatima took it upon herself to stop female genital mutilation (FGM) in her village in Egypt. She started participating in projects and sessions that helped her learn about the damages and dangers of FGM
"I learned that what happened with my daughter was not right," she says.
Fatima says she had been subjected to great pressure from her husband's family to put her eldest daughter through the practice when she was only 10 years old.
"They told me this is something we all grew up with. You should circumcise your daughter in order to preserve her honor."
It's her biggest regret but also her greatest lesson. She has since then become a 'protector' of girls in her village in a country with the world's third-highest rate of FGM, despite it having been illegal for almost a decade. It remains a lingering problem in Egypt, where 91% of girls and women have undergone FGM, despite the change in the law.
Fatima sees it as a duty towards her daughter and other girls to make everyone aware of the dangers of FGM and to help stop this practice. She speaks to neighbours, acquaintances and everyone she encounters. She says, "I tell them FGM will not prevent anyone from making a mistake. The girl's behaviour is based on how she will be raised."
Recently, Fatima decided to report one of the doctors who she had learned was performing FGM.
"When the child protection committee members raided the clinic, they found 14 girls who were being readied for the cut. The doctor fled the clinic but I was happy to have saved the girls.
"I was happy that I stopped FGM because it would not happen to them like my daughter who could have died."
She is certain that without the project, she would not have been aware of her rights and had the ability to express her opinion and have the courage to confront this issue.
How do we put this year's theme to practice?
The theme of this year's International Humanitarian Day is "It takes a village."
Plan International's Regional Executive Director for the Middle East, Eastern and Southern Africa, Roger Yates, says, "As humanitarians, the first thing we have to do is to understand the perspectives of young people and how the situation they are facing is affecting them.
"What are the interdependencies? If something happens what will happen to girls and young women? We can then use these insights and build that into the design of our programmes by involving people.
"The concept "It takes a village" has to mean involving people in what we're doing and not simply coming to deliver. The more we involve people, the more chances we have of getting those longer-term benefits from the work we're doing.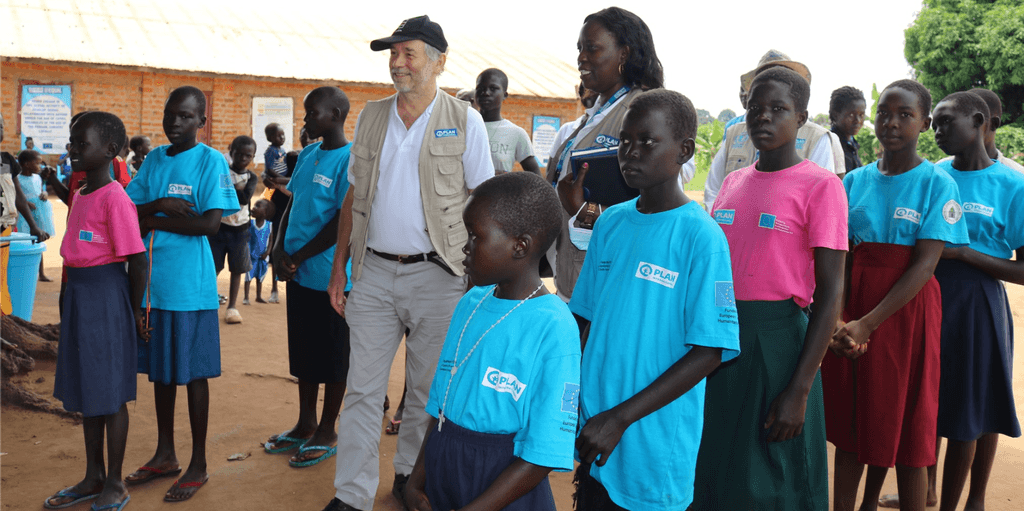 "I recently returned from Yei in South Sudan where I interacted with senior members of society including the military, the chief and representatives from the ministry of gender and I was happy that they were discussing how social norms were changing.
"Having members of society become advocates of gender equality and protection of all children is a really important component.
"I was really inspired by the work of Plan International and of the communities we were working with. I really hope we continue to get the investments to allow us to work in Yei and build up the education and protection work that will in the end allow us to see peace and development."
Emergencies, Child protection in emergencies, Disaster relief, Female genital mutilation, Food crisis