Yunus, 24, is the sole provider for his family. After being forced to leave his home due to flooding he is now earning a wage and supporting his sisters to go to school thanks to a project by Plan International Mali.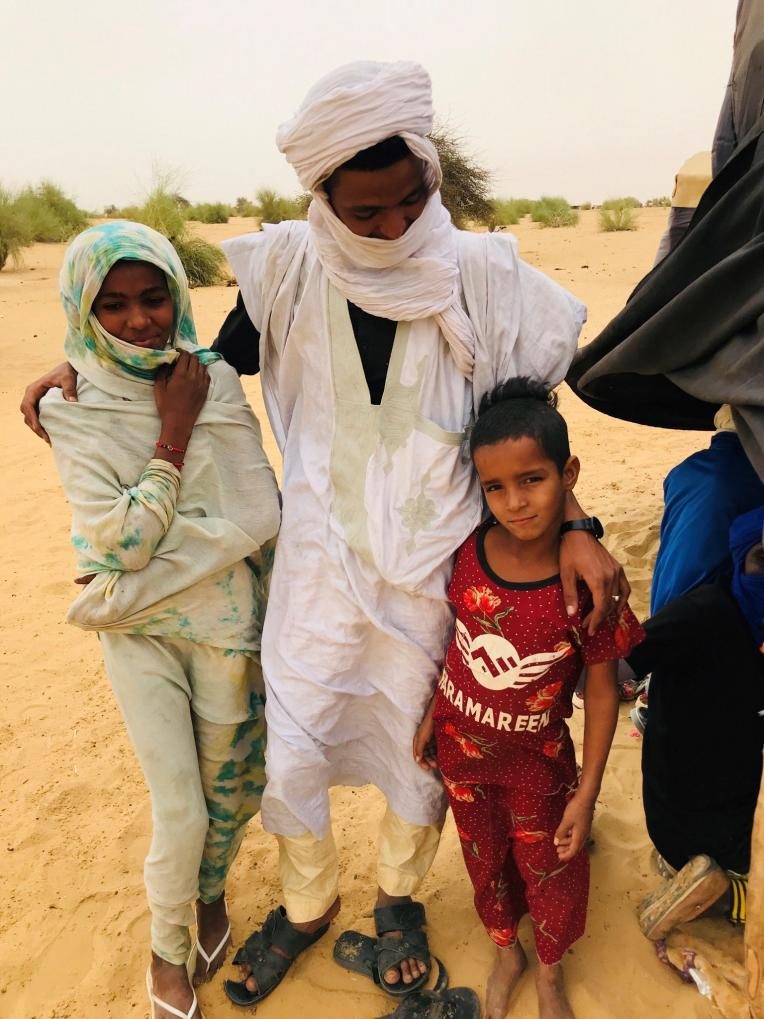 Nearly 2 years ago Yunus' home village was under water due to flooding as winter approached. "We lost our house and everything we owned," says Yunus, whose family was forced to leave their home.
"When we arrived (at our new settlement), the people were our hosts. They gave us shelter and food for as long as we needed," he says. Yunus, 24, has been living with his family in their new home for more than a year.
According to tradition, the first son of the family takes over the role of head of the family after the father's death, even if he has older sisters. Thus, brother of 4 sisters (2 younger and 2 older), Yunus became head of the family at the age of 22 after the death of his father, just before the flood.
His mother is old and struggling to take care of herself and cannot provide an income for the family. Yunus' elder sisters are already married and cannot contribute either, leaving him to provide for his younger sisters, aged 7 and 9.

Income support for families
Plan International has been working in the settlement in which Yunus and his family live since 2018. Alongside partners ARDIL, the national academy and the Andalusian Agency for International Cooperation and Development, we are running a project to protect and educate children in crisis situations.
As part of the project, Plan International Mali has set up committees to identify cases of gender-based violence and provide equipment such as school furniture, teacher's kits and other school equipment.
This project is running alongside another, funded by the German Federation which is keeping children safe and providing them with food. It does this by providing cash for work and agricultural equipment.

Keeping children in school
Thanks to the cash for work project, Yunus can provide food for his family. Meanwhile, his sisters can continue their education at a temporary learning centre set up by Plan International.
"I didn't have the chance to go to school, but my sisters have been able to go to school thanks to Plan International Mali. Our whole family has a lot of hope in them, we are sure that they will be able to achieve a lot in the future," says Yunus.
Abrahamane, a father of 4, has also benefitted from the project, having received agricultural materials. "My daughters need constant supervision and assistance and their mother is not in a condition to take care of them," he says about his 2 youngest daughters who have disabilities.
There are many challenges facing the people in the settlement, who need support to get an income so they can support their families. There is also a need for more measures to keep children safe and in school and the temporary learning centre cannot accommodate all the children.