December 2022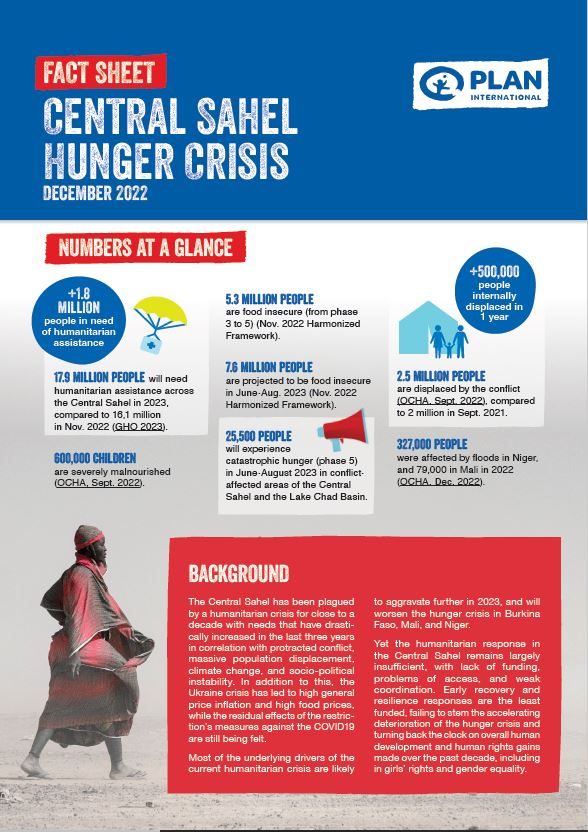 This fact sheet clearly explains the key information about the hunger crisis in the Central Sahel which has left more than 9.7 million people food insecure and 600,000 children suffering from malnutrition in Burkina Faso, Mali and Niger.
The Central Sahel has been plagued by a humanitarian crisis for close to a decade with needs that have drastically increased in the last 3 years due to protracted conflict, massive population displacement, climate change and socio-political instability.
In addition, the Ukraine crisis has led to inflation and high food prices, while the residual effects of the COVID-19 pandemic are still being felt.
Most of the underlying drivers of the current humanitarian crisis are likely to worsen in 2023.
This factsheet explains:
Overall statistics and background to the crisis
Key drivers of the hunger crisis
Impact of the hunger crisis on children, girls, women and the general population
Country-specific information about Burkina Faso, Mali and Niger
Details about Plan International's response.
Download the factsheet
Central Sahel Hunger Crisis fact sheet