Plan International launches "Our Voices, Our Future," research study on child marriage in BARMM
29 March 2022
<strong>COTABATO CITY, BARMM</strong>— Plan International and Women's Refugee Committee, in partnership with Transforming Fragilities launched a girl-centered, community-based research entitled, <strong>Our Voices, Our Future. </strong>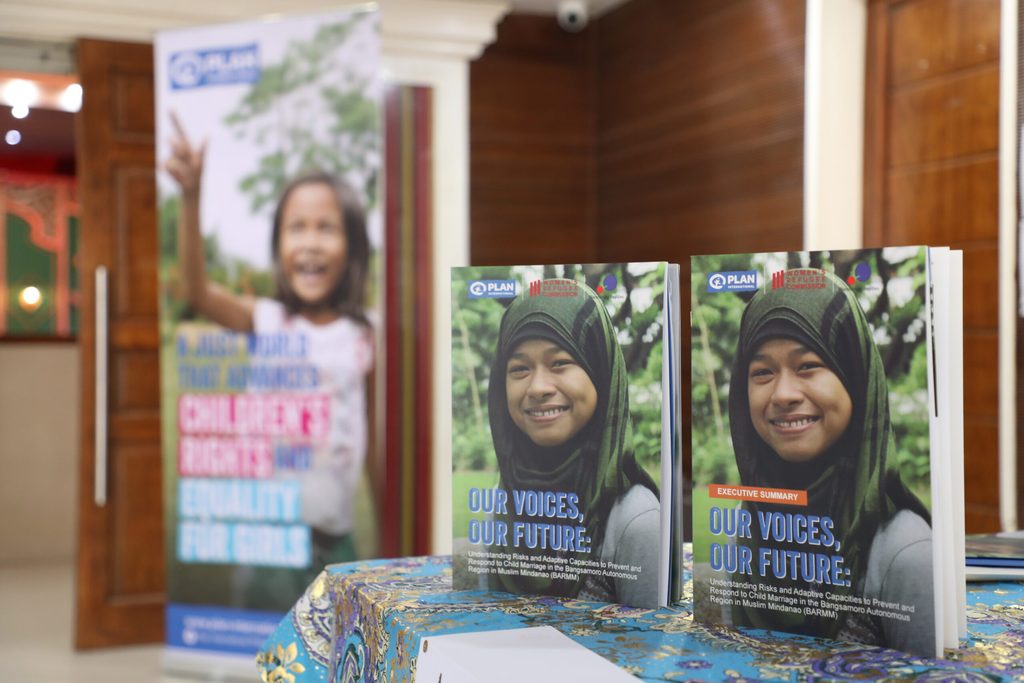 The research collected information and stories from the lived experiences of 2,203 adolescents, adults, community members, LGU representatives, NGO workers, civil society organizations, and other key stakeholders to understand the drivers of child marriage in humanitarian and displacement settings and specific cultural context in the Bangsamoro Autonomous Region in Muslim Mindanao (BARMM). It also documented the priority needs of adolescent girls and system of support required to prevent and mitigate the risks of child marriage.
The study found that child marriage in BARMM is rooted in gender and socio-economic inequality, which limits adolescent girls' freedoms when it comes to making their own life decisions. They marry due to family, community, and environmental pressures, sacrificing their own aspirations out of a sense of duty to their parents and family. Displaced girls from the conflict affected areas of BARMM are more vulnerable to child marriage; which can severely affect their physical, mental, and psychosocial health; as well as make them prone to stigma, isolation, school dropouts, and extreme poverty.
Displacement and its accompanying insecurity make child marriage more likely by interrupting education, limiting livelihood opportunities, and dismantling protective community and social structures. In the BARMM, displacement further increased girls' risk of child marriage as the climate of increasing insecurity pushed parents to marrying their daughters to either protect family honor from the potential shame of sexual violence; or to consolidate political power and resources; or to receive additional humanitarian assistance; or in gratitude for receiving shelter.
The most commonly reported drivers of child marriage in BARMM include: poverty and lack of alternative opportunities for girls; adolescent girls' limited power in decision-making; reducing possible shame on the family's reputation from rumors around girl's sexual activity; adolescent girls' strong sense of duty to the family; interpretations of Islamic religious text that condone child marriage; and an enabling legal environment.
With the recent passing of RA 11596 or the Prohibition of Child Marriage Law, the partners hope that the report's insights on the lived experiences of women and children who have been forced into child marriage, can support the proper implementation of the law with a comprehensive and holistic response towards eradicating child marriage.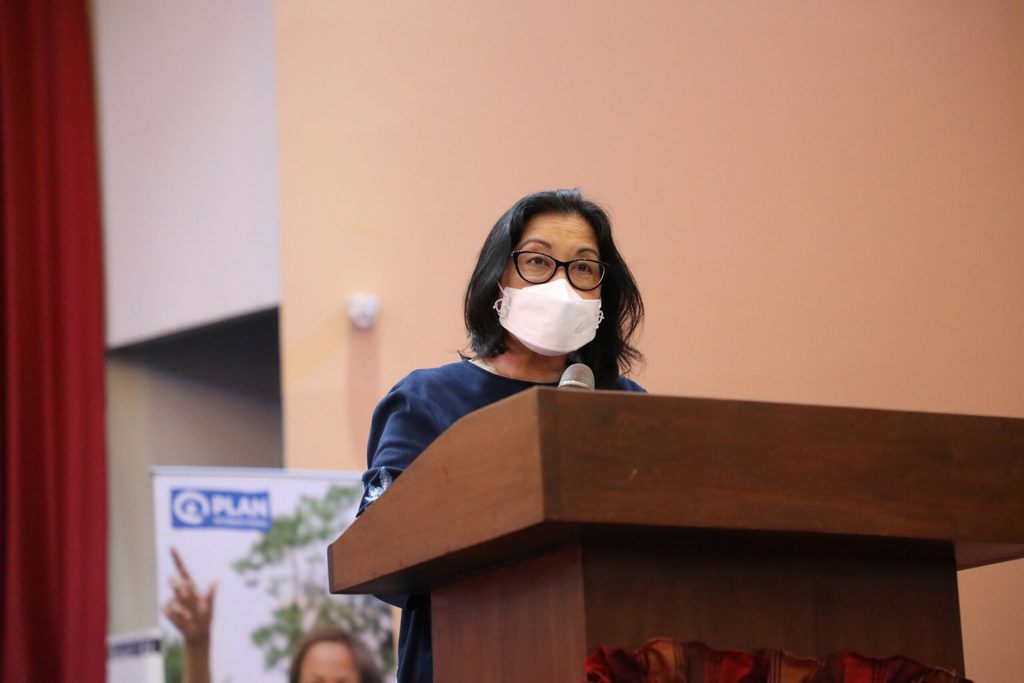 The study recommends an urgent, coordinated, and multi-stakeholder community-led approach to addressing the drivers and factors that promote child marriage. It also presents program and policy recommendations for the national government, regional BARMM authorities, and LGUs to strengthen the existing government systems and structures that promote gender and socio-economic equity to mitigate the drivers and impacts of child marriage. The findings and recommendations of the study were presented to representatives from the government, media, academe, civil society organizations, and other stakeholders on 30 March 2022, in Cotabato City.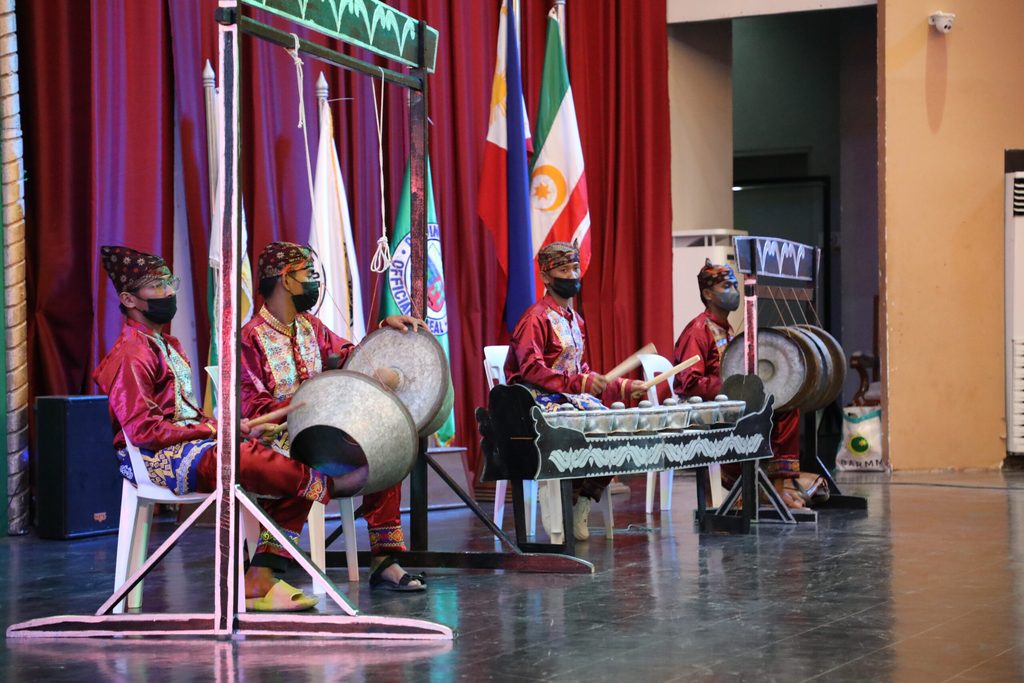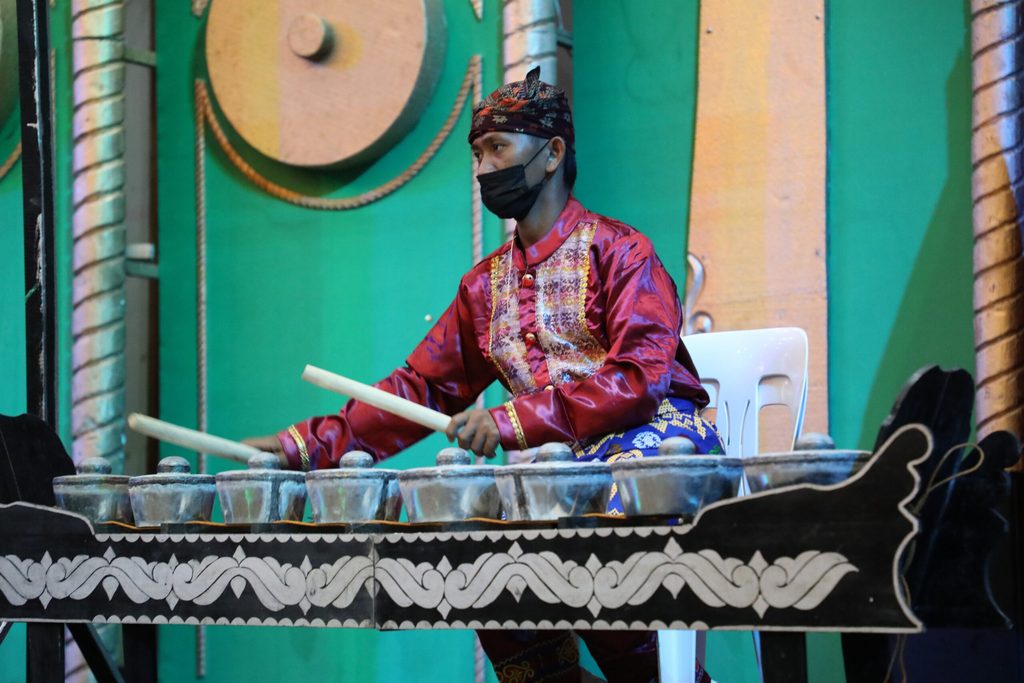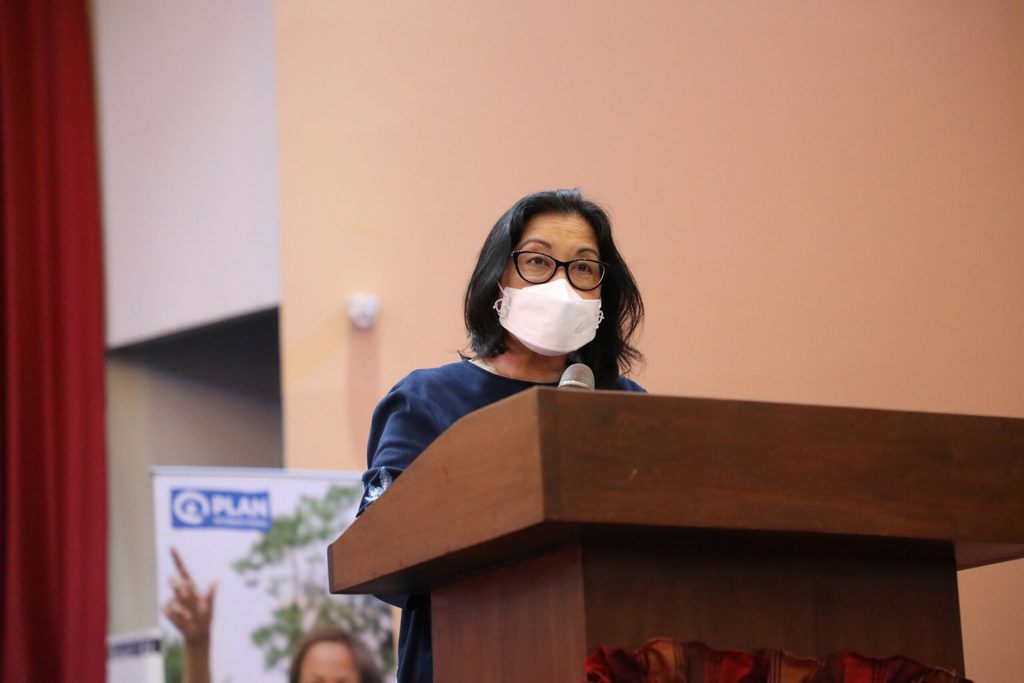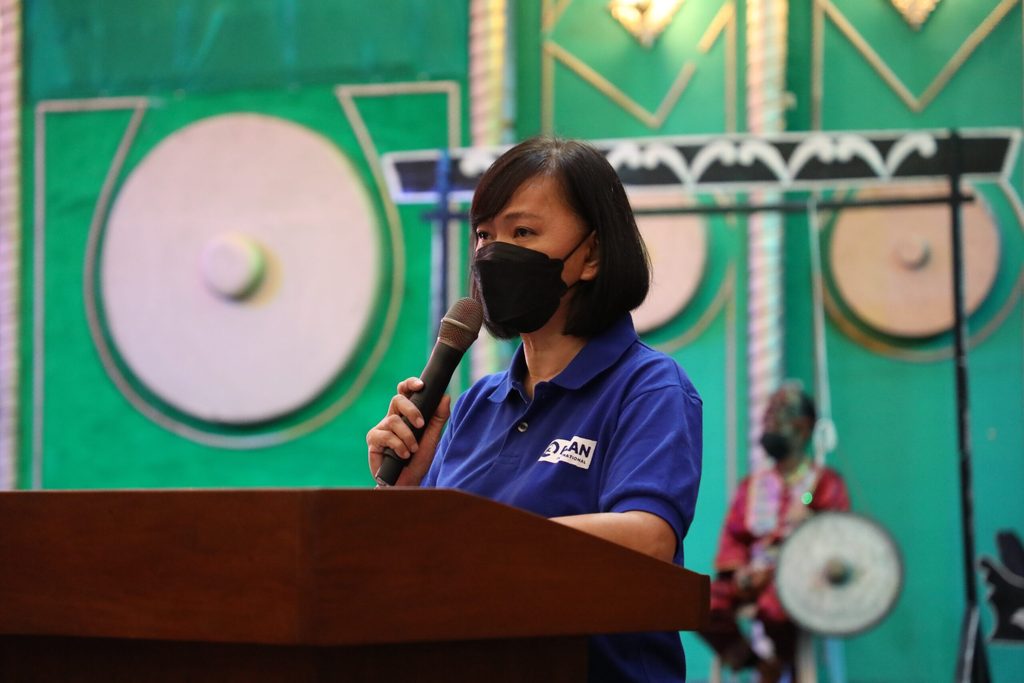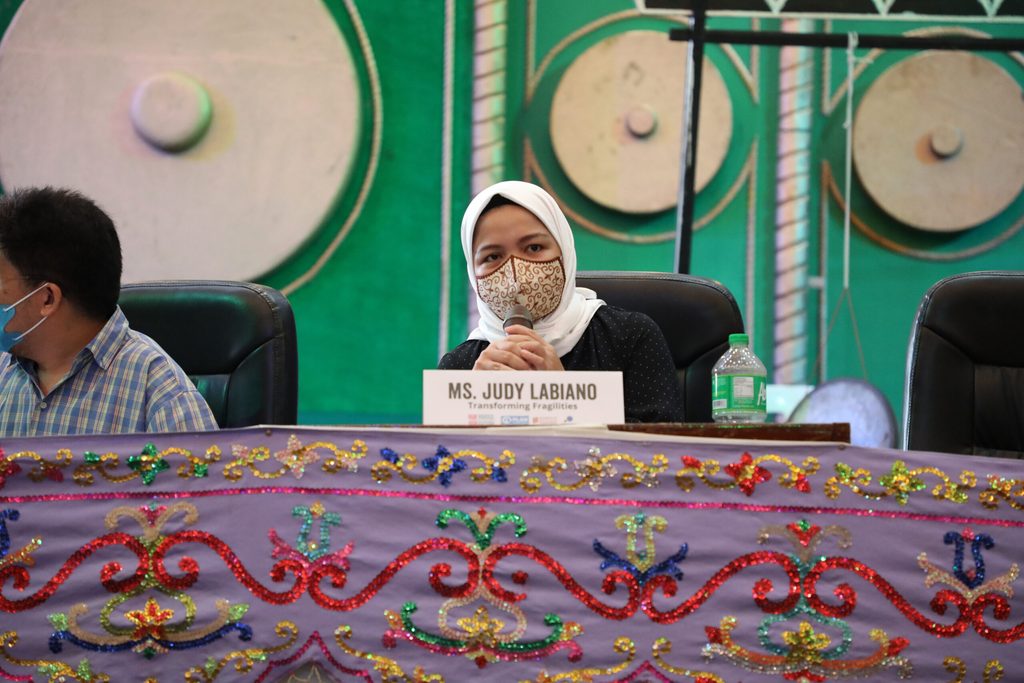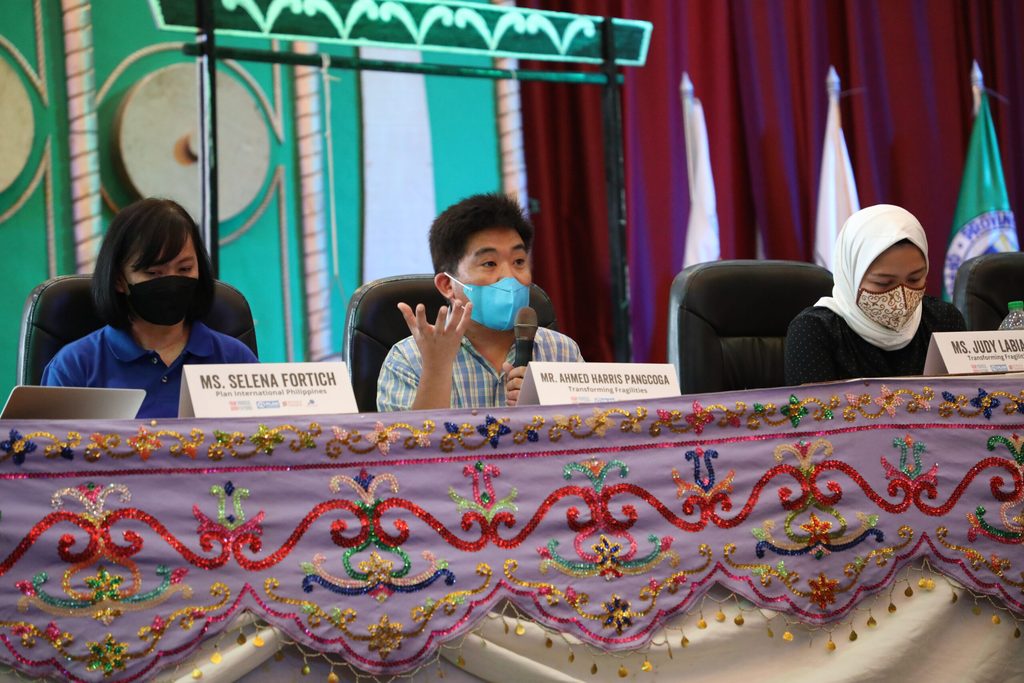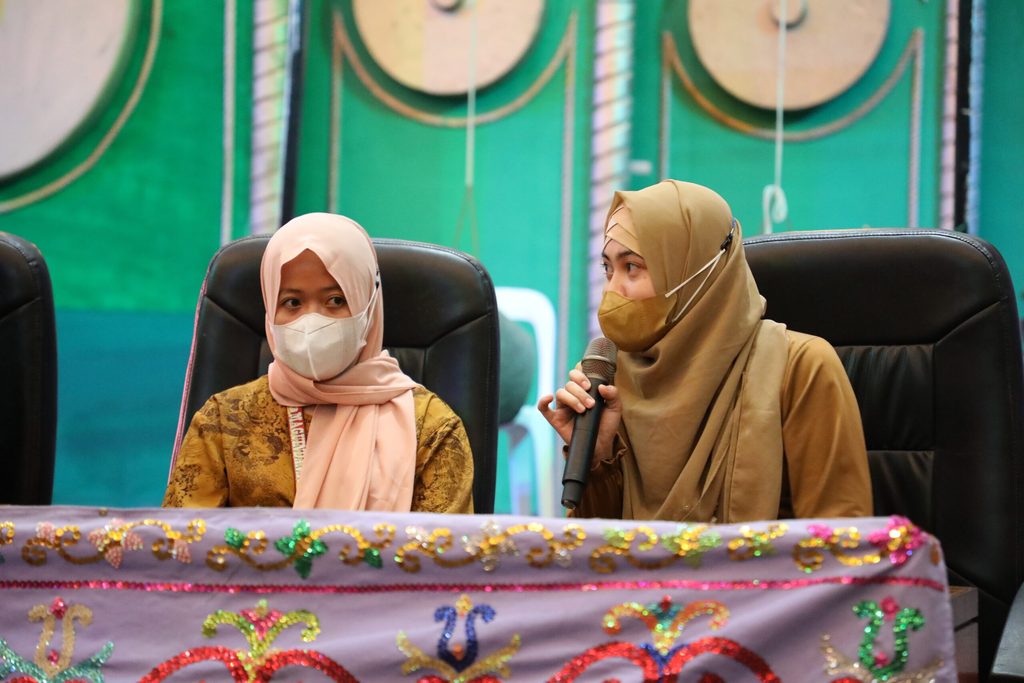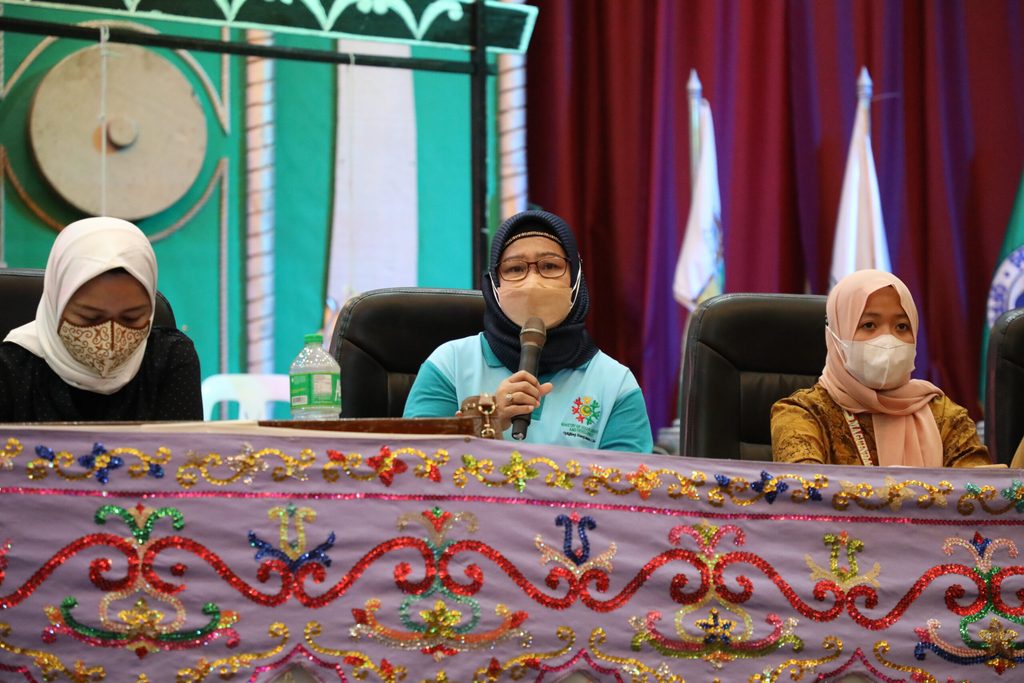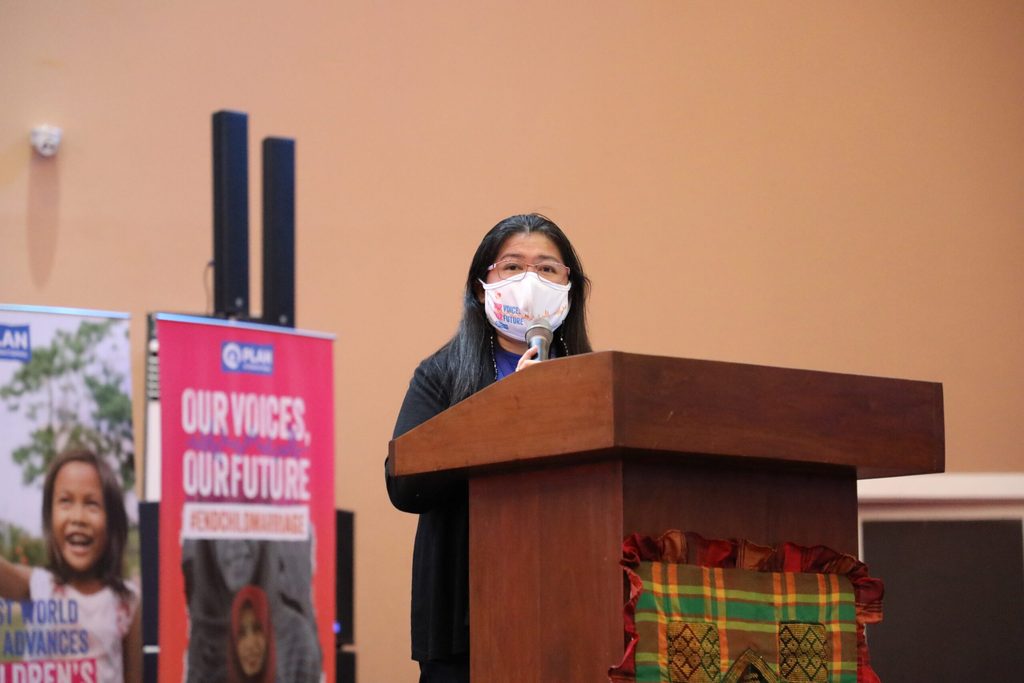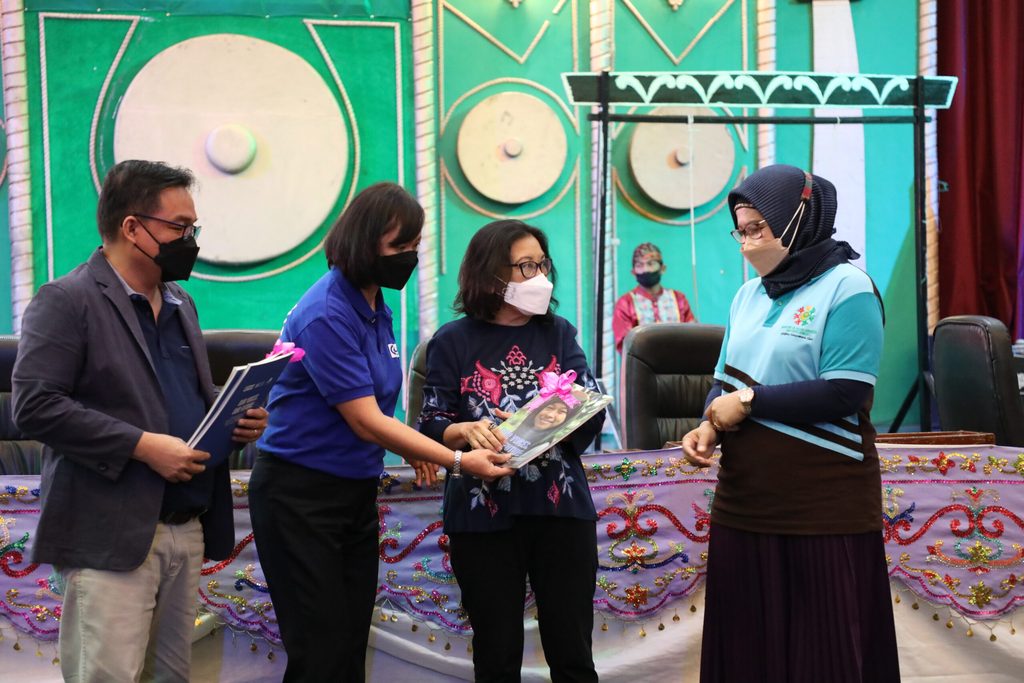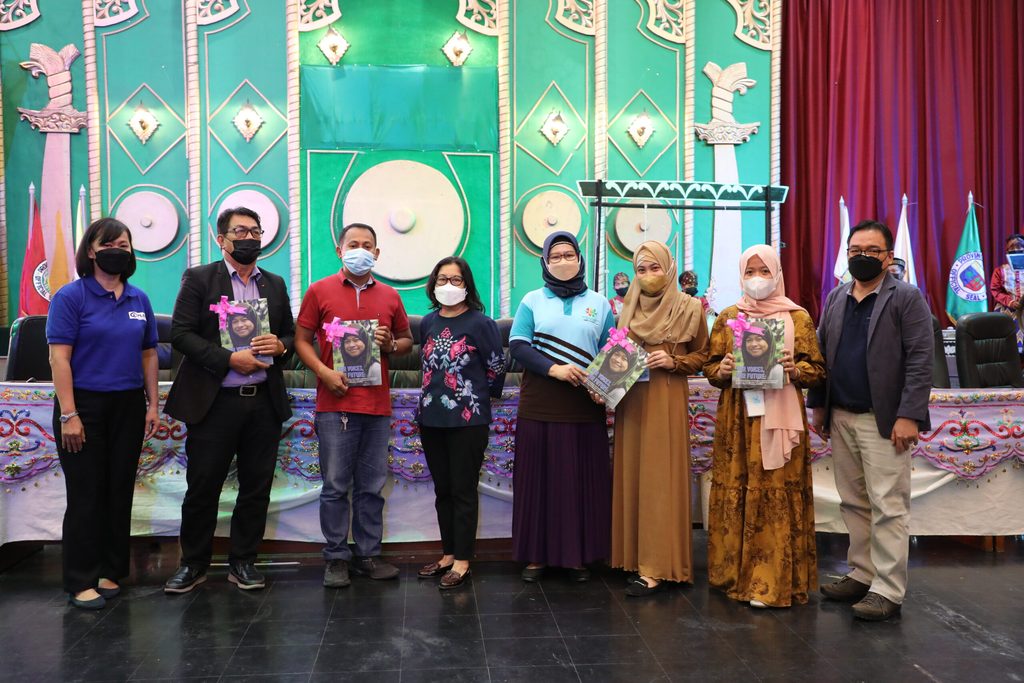 Speakers at the event include high-ranking officials from the Bangsamoro government, civil society organizations, and representatives of women and girls that took part in the research. They provided their insights on the study, and support for the recommendations of the report.
The event hopes to kick-start productive discussions on the issue, towards collaborative effort of protecting the rights and welfare of children in BARMM.
"We hope that today marks a renewed commitment to the young women and children of the Bangsamoro. Let us solidify our commitment to ensure that every child is protected. Let us hear their voices and empower them to dream and take control of their future," says Plan International Philippines Country Director, Ana Maria Locsin.
This project is part of a multi-country research study under Plan International's Child Marriage in Humanitarian Settings Initiative, a phased approached to delivering evidence-based programming to prevent and respond to child marriage in humanitarian settings. This study was made possible through the support of Plan International Netherlands and the Government of Canada provided through Global Affairs Canada.
Download the full report and executive summary here:
Protection from violence, Sexual and reproductive health and rights, child marriage, Child protection in emergencies