Inclusive, accessible schools for students with disabilities
A project to redevelop a school in rural Nepal is supporting Shailendra to make the most of his education despite his visual impairment.
Eighteen-year-old Shailendra starts his day like most others – by visiting the toilet. But for him, using the toilet is not as simple as it sounds. Born with a visual impairment, for him, going to the toilet was often fraught with worry.
"To others, using the toilet may seem normal," Shailendra says,"But for a visually impaired and physically challenged person like me, a toilet is more important than the house and school. Because in the home there are people to help you in case of a problem, but there is nobody to help you inside the toilet, so if the toilet is not suitable for us, it's a big problem."
From a mountain community in Nepal's Karnali province, Shailendra attends a residential school for children with special needs in the neighboring district. He has been a student at the school for 11 years, but 2 years ago, using the toilet was a frightening experience for Shailendra and his friends, as they were not disability friendly.
Barriers for children with disabilities
"The toilet was outside the building. There was no ramp to access it and both boys and girls used the same toilet. It was difficult to find my way to the toilet, I fell down several times. The building was getting old and dilapidated," Shailendra explains.
Established in 1951, Shailendra's school began providing hostel facilities for students with disabilities in 1996. Twelve of the 25 students currently living in the hostel have disabilities. However, over the years the hostel had fallen into disrepair and its facilities were not accessible. Because of this, the students living in the hostel were suffering.
Shailendra says his living conditions at the school were affecting his mental health. "In the past, the toilets made me feel that this world was not for me. Even at school, I used to feel discrimination. I felt that there was nowhere for people like us with disabilities. Even though I had friends with disabilities and we were all together, we used to feel lonely."
School facilities upgraded
Two years ago, Plan International started a project to address some of the issues the students were facing. An 8-room school building with 6 disability-friendly toilets and 2 accessible bathrooms was built as part of the Karnali education project.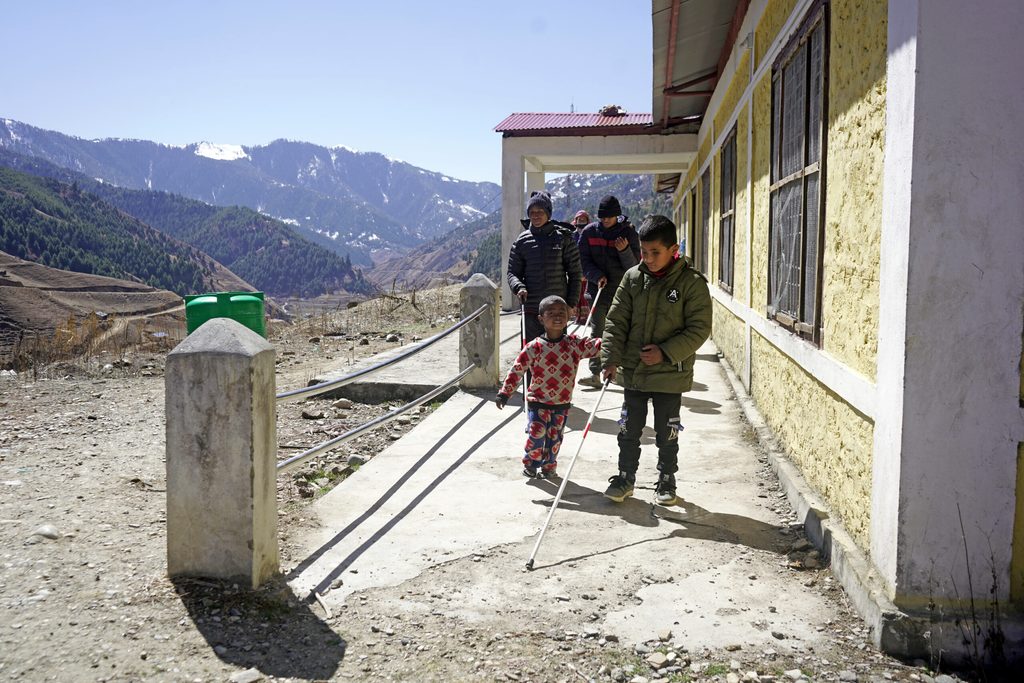 "My life is easier now with the construction of the new buildings. I can now easily walk to my classroom and also go to the toilet. The teaching approach has also changed and the other students now treat those of us with disabilities as friends. We all play together and take part in school programmes equally," shares Shailendra.
As well as the accessible facilities, new educational and sports materials were also provided for students with disabilities, which has increased their involvement in extracurricular activities.
"The school now has audio-visual resources in the classrooms and new educational materials which have helped us with our studies. Now, I finally feel that we have a good learning environment. I am confident that I will excel in my grade 10 examinations which I need to go onto higher secondary education," says Shailendra.
Education, Children with disabilities