Meet the young campaigners who co-created Girls Get Equal alongside Plan International ahead of its launch in 2018.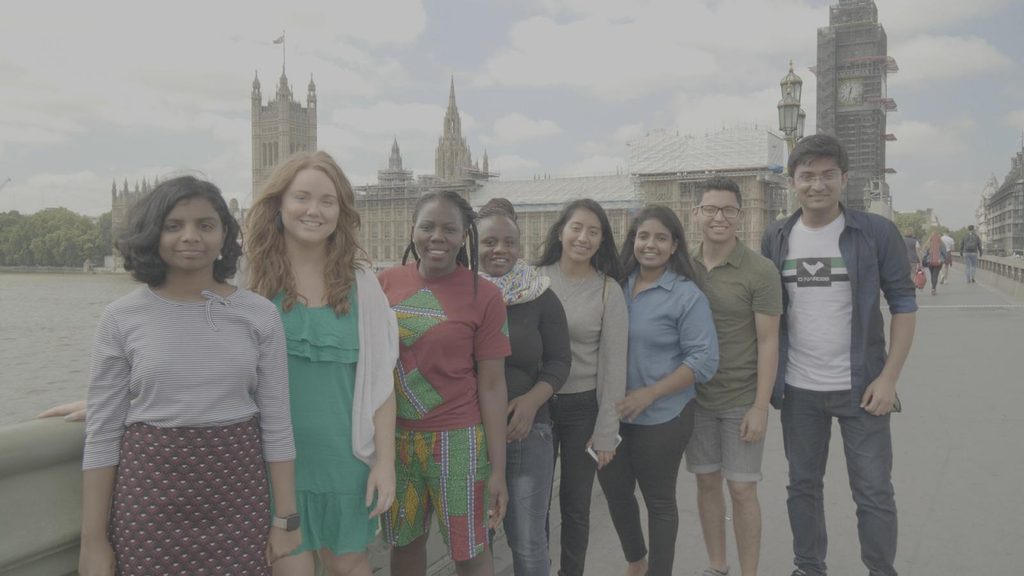 Erika, Ecuador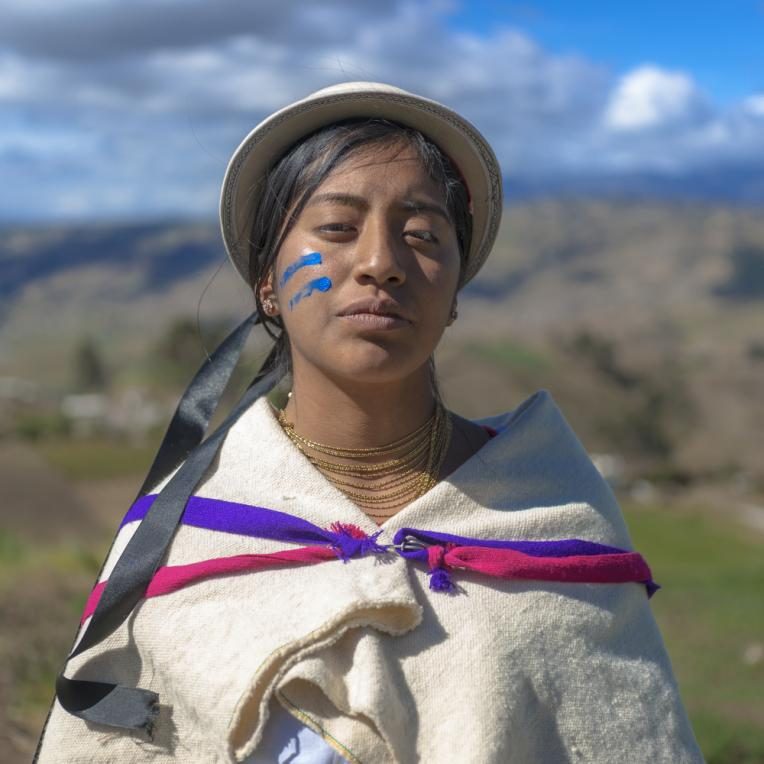 Erika has a strong focus on intersectional feminism. Her activism looks at transforming harmful gender norms by tackling the root causes of inequality in cultural patterns, attitudes and behaviours.
In the year of Girls Get Equal's launch, 2018, Erika co-hosted the Global Girls' Summit in Brussels, where she also ran a Ted Talk session with 'The Slumflower' Chidera Eggerue, and a workshop on girls' leadership.
She leads the "Fighting for Our Dreams" community programme in Chimbrazo, Ecuador, which provides training and education on the causes and consequences of teenage pregnancy and gender-based violence.
As well as being an activist, Erika is currently studying architecture at university. She is set to become the first indigenous woman in Ecuador to graduate with an architecture degree.
Gonzalo, El Salvador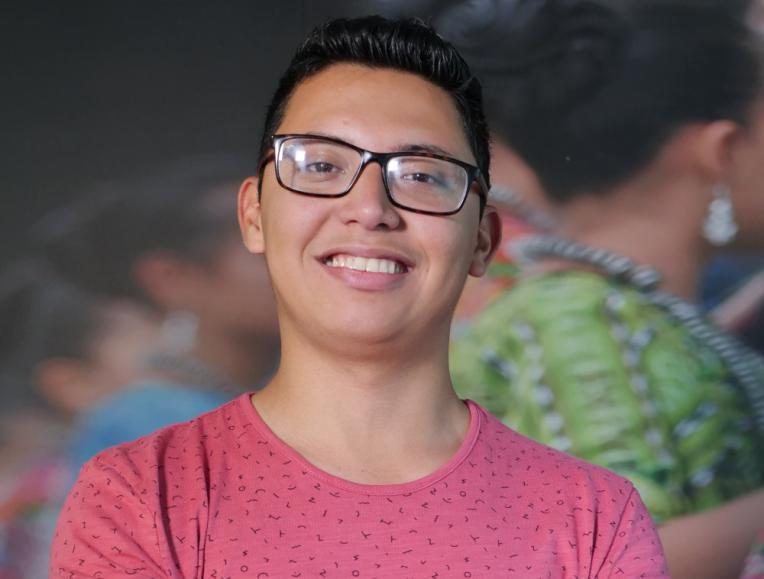 Gonzalo is the leader of the Association of LGBTI+ Rights in El Salvador and is Secretary of Gender and Sexual Diversity at the University of El Salvador. He connects youth-led social justice movements across his country and is involved in several youth networks.
Gonzalo has suffered discrimination and violence throughout his life due to his sexual orientation and gender expression and is now committed to raising awareness and creating change on these issues.
His ambition is to be a strong political voice for social change in El Salvador and globally. He believes that to achieve real gender equality we must challenge the beliefs that reinforce the patriarchal system.
"We must avoid the binary vision that pigeonholes us into 2 mutually exclusive sides and instead promote the principle that we are all human."
Kim, Germany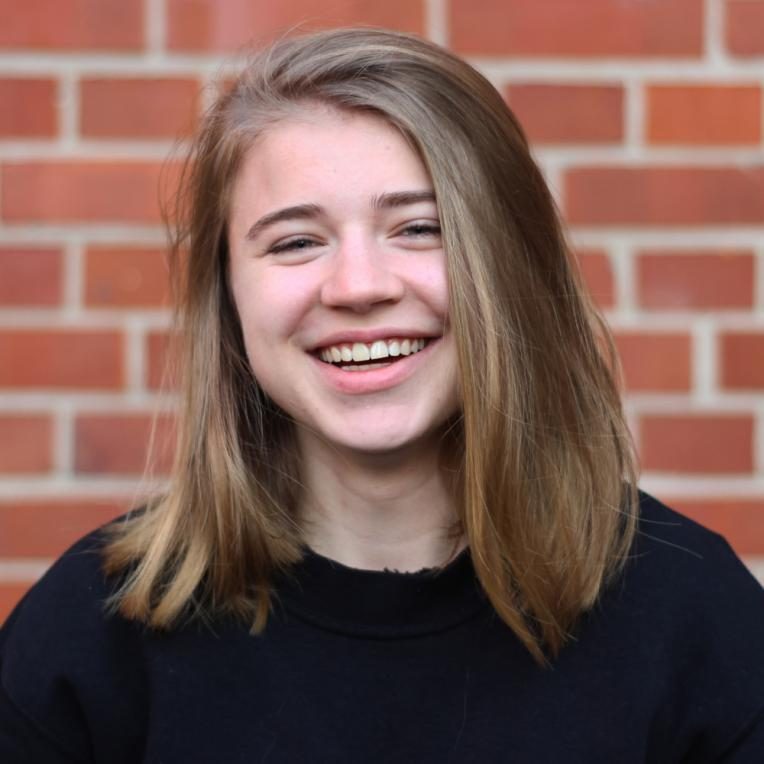 Kim advocates against gender norms and stereotypes, and for political participation and economic empowerment for girls and young women.
As a prominent member of the Youth Advisory Panel at Plan International Germany, Kim focuses on creating campaigns and social media activities for girls' rights. She co-launches these activities at political events in Germany.
Her passion for activism builds on her early experiences of the common thread of patriarchy and sexism she experienced growing up in Europe and living in South Africa and Bolivia – where she worked in a shelter for girl survivors of domestic violence.
Kim's activism takes many forms. From youth mobilisation, to political events and social media, to peer support spaces and private sector engagement.
Marie Augustine, Senegal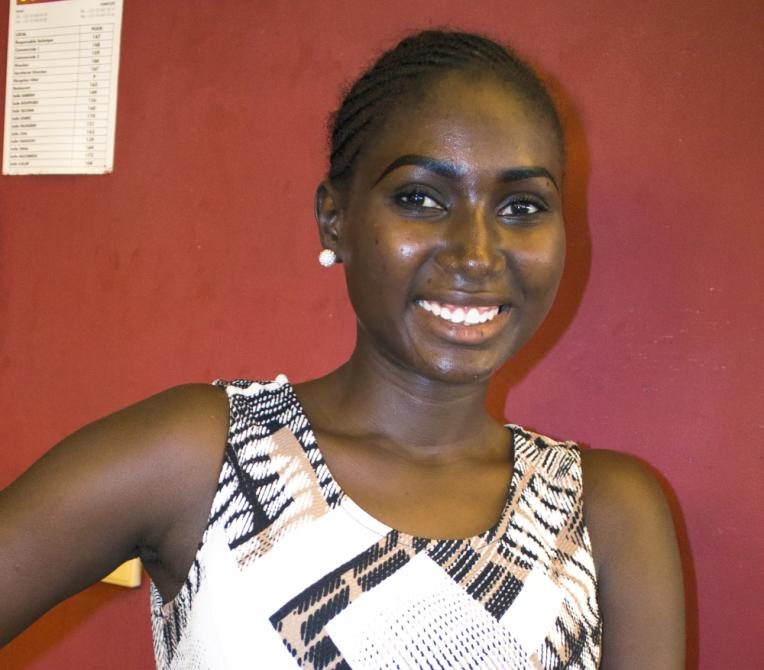 Marie Augustine is a key influencer in her country and hosts radio programmes on girls' rights issues. She has also been instrumental in establishing children's councils calling for meaningful youth participation in decision-making.
"The change I want to see in my community and in the world is that no child is a victim of violence.
"Girls Get Equal is necessary because it will help girls to become aware of their own value so they become drivers of change."
Maya, Indonesia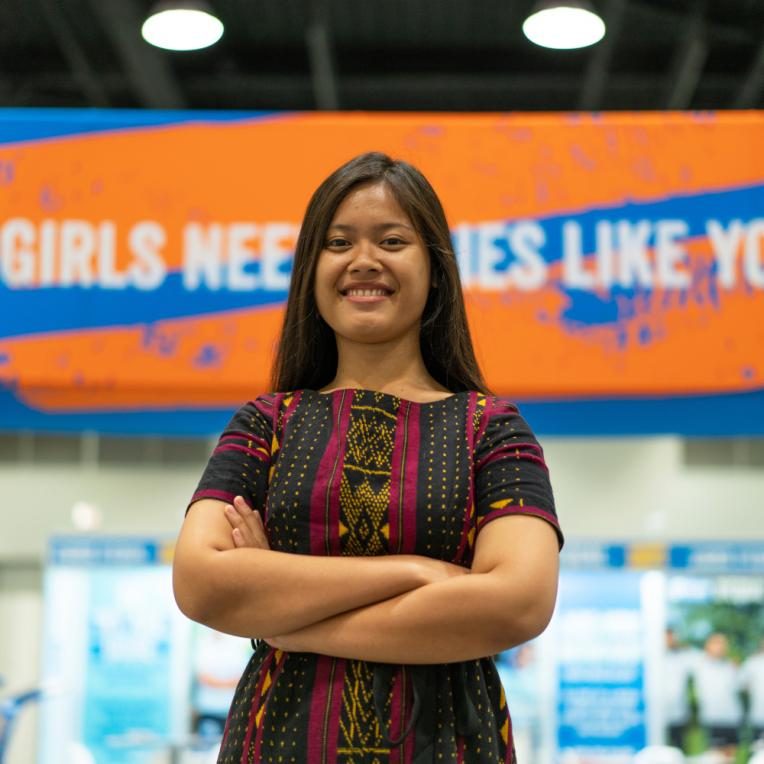 Maya is an experienced activist from a rural Indonesian community. Her activism is sexual and gender-based violence focused.
Maya's activism journey began as a member of the Children's Forum in Indoenisa. Here, she led several campaigns to end sexual abuse and represented the youth voice in community consultations about government-led development planning.
She is a member of the Youth Coalition for Girls where she facilitates training and skills building sessions for marginalised girls. The sessions are on gender equality, adolescent sexual and reproductive health and rights and child protection. She also co-led campaigns on these issues via youth-friendly events, such as photo exhibitions.
Maya loves to use social media as part of her activism. She creates engaging graphic designs that spark online discussions and utilises Instagram and Insta-stories to mobilise young people around gender equality topics and debates. She has recently started her own YouTube channel which she uses to interview people about gender equality and gender-based violence issues in Indonesia.
Razan, Sudan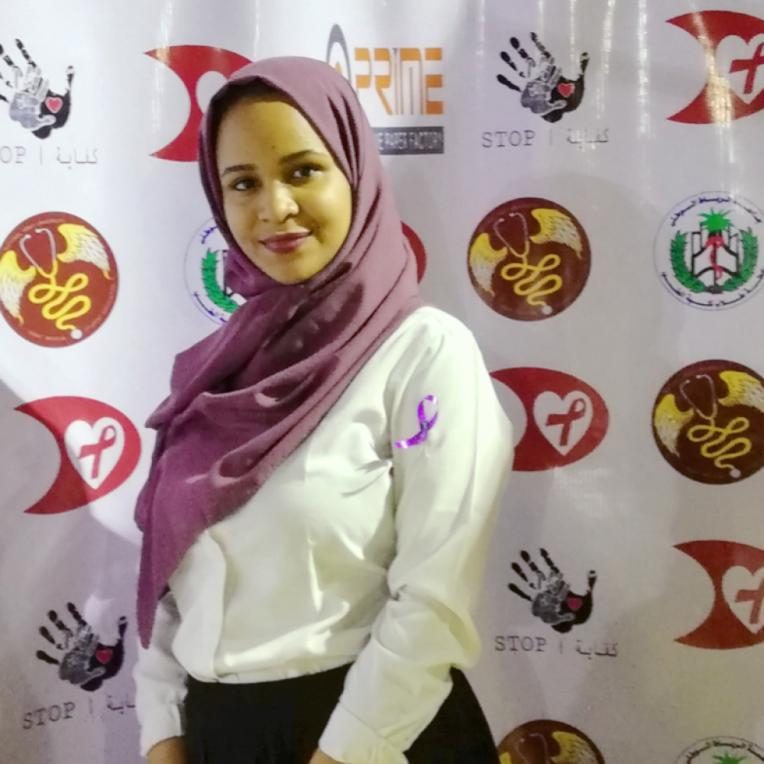 Razan describes herself as a committed feminist Afro-Arab. Her activism has a strong focus on sexual and reproductive health and rights while challenging harmful gender norms.
Razan is dedicated gender equality activist. She aligns her activism with her studies in medicine at university in Sudan. She is a member of the International Federation of Medical Students' Association, the youth network MediSIN Sudan (Medical Students' International Network, Sudan) and is an active member on the associations Standing Committee on Sexual and Reproductive Health. She works to mobilise students and overcome the stigma of getting involved in sexual and reproductive health and rights issues in Sudan.
Razan is part of the AMNA initiative where she advocates against gender-based violence and leads workshops with girls and young women between the ages of 17 and 30 to support them in overcoming gender inequality.
Tebogo, South Africa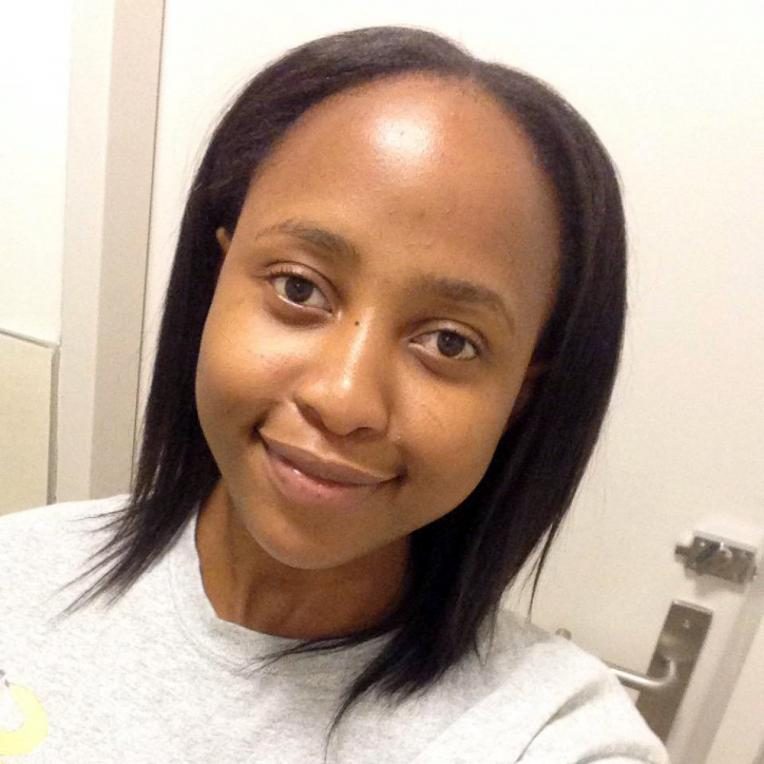 Tebogo identifies as a "fierce rebel". Her activism focuses on battling gender norms and stereotypes whilst advocating for political participation and representation for girls and young women.
Growing up in South Africa, Tebogo has had to navigate a heavily male dominated culture all her life. Before she began identifying as an activist she was challenging gender stereotypes and the normalisation of sexual harassment and violence against girls and women. Early experiences of having traditional feminine norms forced upon her are what compelled her to fight back and become an activist.
Tebogo is a World Association of Girl Guides and Girl Scouts (WAGGGS) Young Leader. She began as a Girl Guide when she was 6. Since then she has been fighting against patriarchal norms and breaking down gender barriers.
Through her activism work she has co-led campaigns, marches and online movements, such as the "stop the violence" anti-gender-based violence campaign and the "Free Being Me" body positivity campaign.
Sifat, Bangladesh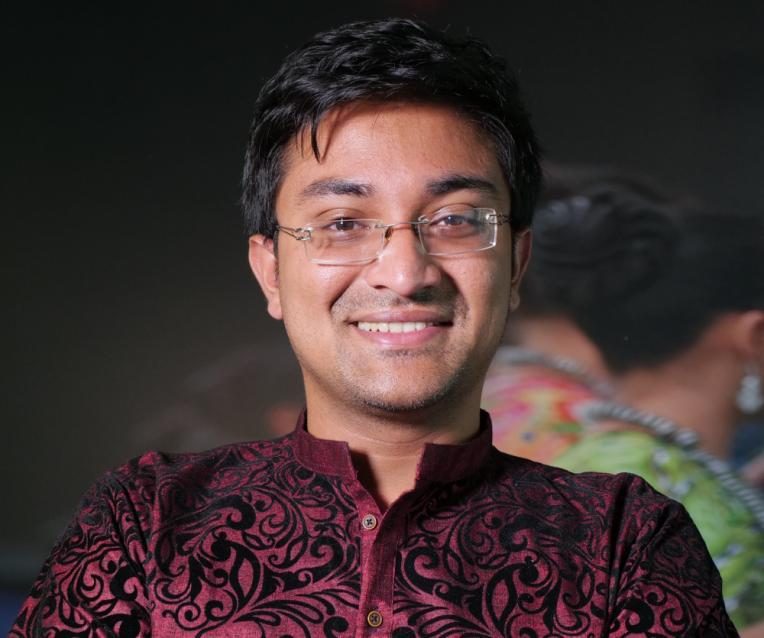 Sifat is on the National Children's Task Force in Bangladesh and has sat on the UN Youth Advisory Panel. He has been instrumental in reforming Bangladesh's child marriage laws.
"I believe it is important for me as a boy to work on gender issues. I dream of a world where no one is treated differently or becomes a victim of violence because of their gender.
"I want people to learn more about activism and believe in their capabilities to make change happen.
"Girls Get Equal is a bridge towards my dream. It has always been young people working towards revolutions for good purposes. This time it won't be any different."