On International Day of the Girl and International Women's Day, Girls Get Equal's #RewriteHerStory campaign dominated celebrity social media!
Girls' call for an end to sexism and discrimination in media and entertainment has been heeded by some fierce allies. From Reese Witherspoon to Naomi Campbell, Teen Vogue to Jameela Jamil, the global, girl-led Girls Get Equal campaign caught the eye of women at the top of media, modelling, movies and music.
These women know that fashion shoots, music videos and films affect the way the world sees girls – and how they see themselves.
So they are standing in solidarity with girls by calling out the tired tropes and stereotypes that have been holding them back, and demanding better representation for the next generation.
Here are just some of the highlights.
Plan has created the #RewriteHerStory campaign to combat negative gender stereotypes in media and I'm all here for it. What kind of female representation would you like to see more of in media? 2/2 https://t.co/4HCeFIxSBm

— Anna Diop (@TheAnnaDiop) March 9, 2020
Activist Thokozile from Zambia took over Teen Vogue's insta stories to demand better representation for girls on-screen and in the media.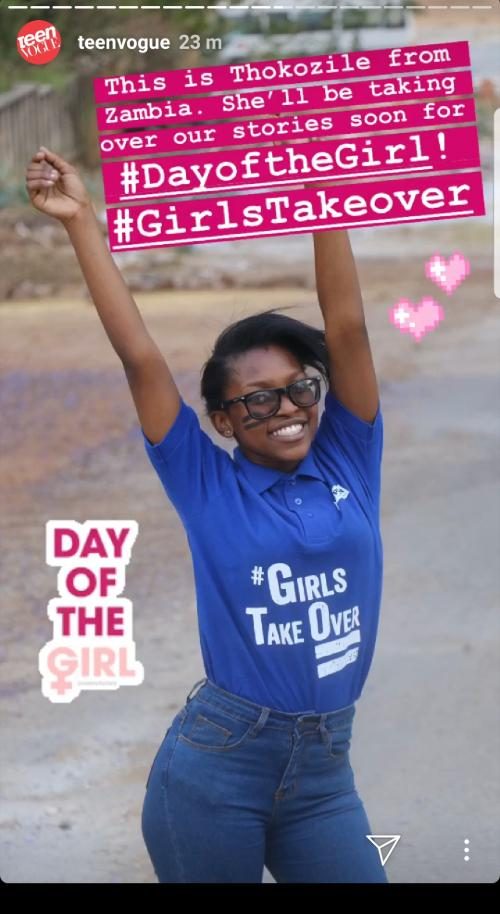 Singer/songwriter Zara Larsson on representation in the music industry.