Plan International response to COVID-19: working together at EU level to leave no girl behind
19 May 2020
We are facing an unprecedented global public health crisis, which is severely challenging many aspects of people's lives and countries' economies, with effects yet unknown. As Plan International, we would like to draw attention to the consequences partner countries might encounter and on how we are responding to this emergency across 50.000 communities. We believe that, as a leading global actor, the European Union has now the opportunity to support partner countries and to leave no one behind in the fight against COVID-19.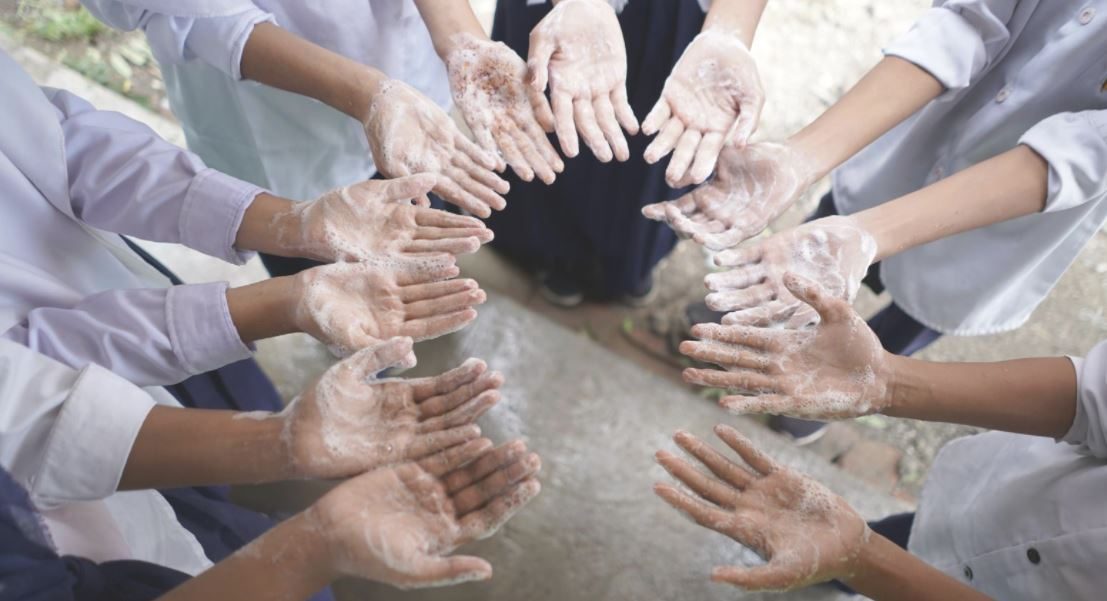 Covid-19 and its consequences for partner countries
In settings with less well-established health, social and economic structures or facing other emergencies COVID-19 crisis can have devastating outcomes.[1]
On one side, we are deeply concerned on the short-term effect of this crisis. Our experience shows that children, girls and young women are particularly hit in this kind of emergencies. In this case, the virus outbreak is highly impacting the environment in which girls and children grow and develop, undermining their immediate protection. Talking about numbers, 1.54 billion children and youth are currently out of education and 111 million of these are girls living in the world's least developed countries. These are countries where getting an education is already a struggle and where gender disparities in education are highest.[2] Moreover, schools closure and lockdown measures, although critical to COVID-19 response, are putting girls and women at great risk of violence and sexual abuse.[3]
On the other side, long-terms effects of this pandemic should not be underestimated. Children and girls, especially those from marginalised communities and with disabilities, are at great risk, more specifically when it comes to the secondary impacts of the outbreak due to their age, gender and other exclusive factors.[4] While many girls will continue with their education once the school gates reopen, others will never return to school. Where limited social protection measures are in place, economic hardships caused by the crisis will have spill-over effects as families consider the financial and opportunity costs of educating their daughters, with the risk of reversing 20 years of gains made for girls' education.[5]
Our response
We, as Plan International, are closely monitoring the spread of COVID-19 and the grave threats it poses especially to children and girls. Considering the above-mentioned challenges, we are responding across 50 countries with an aim of reaching 50.000 communities adapting our activities accordingly. We are delivering hygiene kits and life-saving health information, addressing the challenges of the closure of schools and learning spaces, providing unconditional cash transfers and prioritising the areas most at risk in affected countries.
With our support, in Guinea, handwashing kits have been installed at the entrance of buildings, including mosques and churches. In Jordan, each day numeracy and literacy educational videos are sent out to help teachers in reaching out to parents and caregivers to guarantee that kindergarten pupils are receiving their education at home. In Zambia, with the approval of the Ministry of Health, Plan International set up food distribution points located in schools to distribute food rations to parents. While in Cambodia, in collaboration with the Ministry of Rural Development, a country-wide campaign to prevent the spread of COVID-19 in marginalised rural communities has been put in place.[6]
Our ask to the EU: no one should be left behind
We count on the European Union to uphold the principle of leaving no one behind while using all its tools for external solidarity in an effective way.
Policies and interventions in relation to the outbreak in partner countries must be equitable, protective of human rights and inclusive to reach the most marginalised people in society living in conflict-affected and humanitarian zones – including refugee and migrants' camps.
It must be recognized that children and girls are not a homogeneous group: at each stage of their lives they experience different barriers accessing their rights. Thus, EU responses must be tailored to their needs, according to the life-cycle approach and based on a gender and intersectionality analysis.
Moreover, the EU must ensure that planning and decision-making processes related to the response to COVID-19 incorporate and respond to the voices of all population groups affected by the outbreak and its secondary impacts. To be able to make sure youth's, and especially girls', voices are heard and their needs are met, decision-makers need to put in place mechanisms to allow their political participation at all levels.
Furthermore, at the heart of an efficient response there is the need to continue to provide support for existing programmes, but also increase flexibility and simplify funding arrangements to enable organisations to adapt responses to the rapidly shifting context of the COVID-19 pandemic, while also ensuring a duty of care to staff.
Our work with the EU to respond to the COVID-19 outbreak globally
COVID-19: Plan International airlifts 10,000 protective masks into Central African Republic with support of DG ECHO. Read more
---
[1] https://plan-international.org/news/2020-03-17-statement-covid-19-pandemic
[2] https://plan-international.org/blog/2020/03/covid-19-school-closures-hit-girls-hardest
[3] https://plan-international.org/news/2020-04-16-violence-against-girls-women-reaching-tipping-point
[4] https://plan-international.org/news/2020-04-14-open-letter-leaders-must-protect-children-during-covid-19
[5] https://plan-international.org/publications/covid-19-impact-girls#download-options, https://plan-international.org/blog/2020/04/equality-for-girls-covid-19
[6] https://plan-international.org/emergencies/how-responding-covid-19-across-globe
Emergencies, COVID-19