ADOLESCENT GIRLS IN CRISIS: VOICES FROM THE SAHEL
30 June 2020
'I come from Timbuktu, but my family is now in Mopti, one of the areas most affected by the Sahel crisis. During all my life, I have seen girls and women in the Sahel, particularly in Mali, suffered gender inequalities that limited their protection and education. However, in these last eight years working in the Sahel region, I have observed with suffering how a complex and armed crisis forces families to separate, to flee, to abandon their livelihoods. I see how girls suffer the fear of the armed groups, child marriage and dropping out the school. Finally, in the last three months, I have also seen how all humanitarian efforts to protect these girls are even more at risk due to COVID-19 and its consequences.' – Dr. Fatoumata Haidara, Sahel Director Plan International
Dr. Fatoumata Haidara shares her experience of the Sahel region combined with Serap Altinisik's passion for intersectional-feminism, girls' rights and racial and gender-equality as Head of Office and EU Representative at Plan International EU Office. They reflect on how the EU and other actors must put girls' voices at the centre of their approach to the Sahel region, building on Plan International's Girls in Crisis report.
The Sahel crisis is complex – since 2016, the number of attacks has increased fivefold in Burkina Faso, Mali and Niger. There are more than three million people forcibly displaced in the three countries, and the number of IDPs is the highest in recent years. Violence by the different armed groups and the ethnic tensions are increasing every month. All three states are coping with the lowest human development and gender equality indices, and are regions affected by the lack of governance, structural poverty, and an increasing loss of agricultural resources, which are the occupation of 80 % of women and girls in Africa.
In such contexts, adolescent girls face distinct and unique challenges because of their age and gender, and COVID-19 is exacerbating these ingrained systemic inequalities.
And that is why we could not agree more with Commissioner Janez Lenarčič, speaking at our report launch webinar: 'Girls' voices are of key relevance to us […] I believe in a holistic approach to respond to the interconnected problems that they are facing'.
ACHIEVING RESILIENCE OF ADOLESCENT GIRLS, BY LISTENING TO THEM
Plan International has worked for more than 40 years in this region to ensure that our responses prioritise girls' and young women's resilience. Resilience means not only enabling, but also providing the elements someone needs to actually thrive in difficult situations. Using a life-cycle approach, our Sahel Strategy and Emergency Plan seeks to protect children and youth by prioritising Child Protection in Emergencies, Education in Emergencies, and Sexual Reproductive Health and Rights (SRHR) among others.
COVID19 is multiplying these risks, highlighting systemic deep-rooted inequalities. As of
Sunday 28th June, the pandemic has reached over 4000 cases in Burkina Faso, Mali and Niger[1] where the health systems of the crisis-affected areas are weak or inexistent. It is impossible to recover unless we build resilience.
Yet, it is not just the pandemic preventing girls' access to their rights. According to a 14-year-old girl in Mali: 'People here don't like that we go to school. They give us in marriage at the earliest age'.
If interventions are not based on the lived experiences of girls and women, with involvement of local communities, the same structures of oppression will continue, gender roles will be continually reinforced and it will be impossible to achieve long lasting change, stability and peacebuilding in the region. For this reason, the EU's policies and actions in Sahel should enable opportunities for adolescent girls and young women, not only to contribute, but also to lead. We must aim to go beyond survival, to being able to thrive.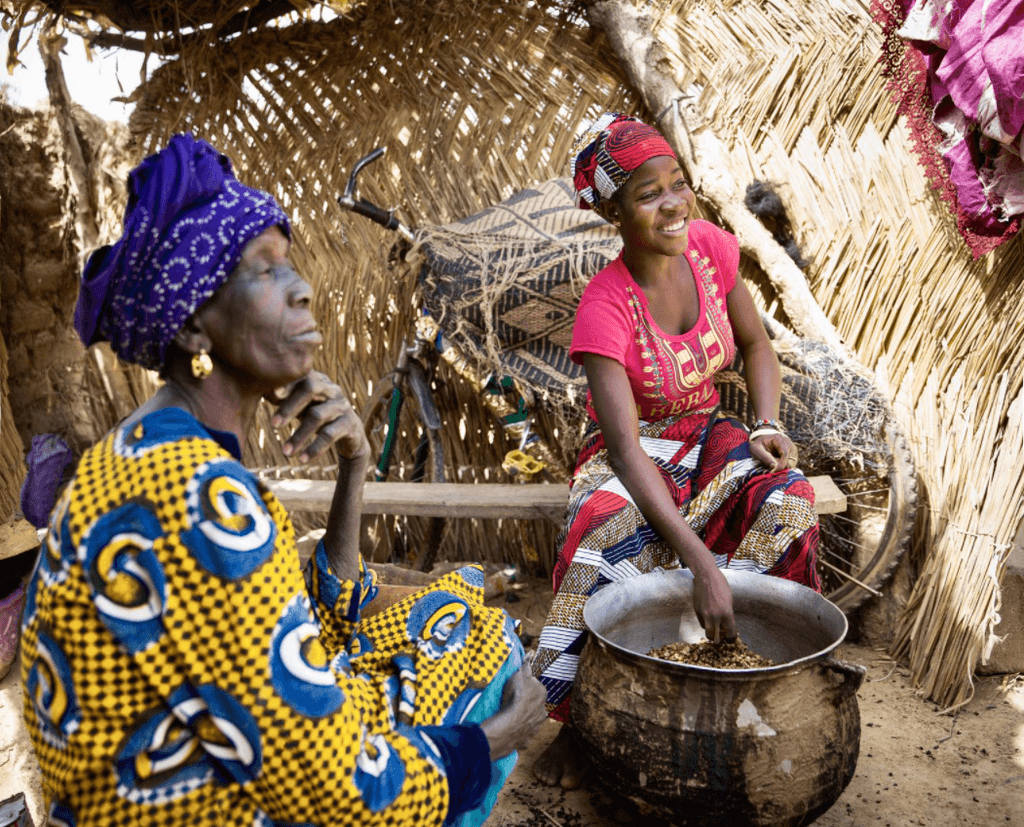 GIRLS' VOICES AT THE CENTRE OF PEACE BUILDING EFFORTS
A 15-year-old girl from Mali, who has lived half her life in a region affected by violence. "I'm sad. Because I was chased from my home by force by the terrorists", she told us.
Building peace is the priority of girls in the Sahel. They live in fear of violence, of being married off, of not being able to leave the house and being excluded to household chores, of not being able to work on their future and go to school or even being able to make a living.
Girls are actors of change: they know what must be done to bring lasting peace, equality, and inclusive development to their region. The EU has acknowledged the evidence that women contribute to preventing and resolving conflicts[2] but they must do more:
Put girls' voices at the centre of GAP III and ensure coherence with the EU action plan on Women Peace and Security taking into strong consideration FEMM's report on gender equality in EU foreign and security policy;
Refer explicitly in ECHO revised Disaster Preparedness guidance note the importance of empowering local communities and strengthening accountability, through meaningful inclusion and participation of most at risk people, including girls and adolescent girls;
Trust in the agency of youth, and in particular young women and girls, to prevent conflict and build and sustain peace, following the Council Conclusions on Youth in External Action of June 2020[3].
USING THE TRIPLE NEXUS APPROACH[4] TACKLES THE ROOT CAUSES OF CONFLICT
We must build girls' resilience by applying a holistic approach, linking humanitarian and development work to ensure shocks and stresses do not erode development gains, trap people in cycles of poverty and reverse progress on gender equality. Women and girls in the Sahel region show us every day the way to address this nexus through their courage and ingenious local solutions to make life possible in this challenging environment
Exacerbated systemic gender discrimination, entrenched gender stereotypes and gendered power dynamics mean increased threats to the bodily autonomy, safety, and well-being of girls, something highlighted as a key issue by the girls themselves. We must give more attention to gender equality and the promotion of girls' rights to ensure a social norm transformation for sustainable and equitable development in the Sahel region.
We call on the donor community to continue adopting a triple nexus approach in the Sahel, which responds to immediate humanitarian needs while tackling developmental deficits and promoting peacebuilding. All while ensuring an appropriate level of support to partners through flexible multi-annual funds with emphasis on community engagement in the context of Agenda 2030. And this must be led by girls' voices.
The militarisation of the response has not stopped the humanitarian needs. States should encourage military operations to prioritise protecting the civilian population and guarantee safe access for emergency operations. Recognising that efforts are being made to advance the Agreement of Peace and Reconciliation[5] in Mali, the parties must accelerate its implementation and seek disarmament to protect the civilian population, especially girls and young women. They must also promote dialogues with the different groups ensuring the long-term protection of the marginalised populations and the regions without a state presence.
Plan International's history is rooted in the communities we serve, from our origins in the Spanish Civil War. Now is the time to remember our proud history, step up our efforts, and push for long-lasting change lead by communities, as well as acknowledging and appreciating first-responders[6], encouraging donors, such as the EU, to do the same. Now is the time to bring about transformative change driven by the voices, participation, and leadership of those who understand their situations best – girls themselves.
---
[1] https://www.who.int/docs/default-source/coronaviruse/situation-reports/20200628-covid-19-sitrep-160.pdf?sfvrsn=2fe1c658_2
[2] https://eeas.europa.eu/headquarters/headquarters-homepage_en/64969/Women,%20Peace%20and%20Security:%20There%20is%20no%20lasting%20peace%20if%20half%20of%20society%20is%20excluded%20from%20it,%20Mogherini%20says
[3] http://data.consilium.europa.eu/doc/document/ST-8629-2020-INIT/en/pdf
[4] https://voiceeu.org/news/voice-report-ngos-perspectives-on-the-eu-s-humanitarian-development-peace-nexus
[5] https://www.un.org/en/pdfs/EN-ML_150620_Accord-pour-la-paix-et-la-reconciliation-au-Mali_Issu-du-Processus-d'Alger.pdf
[6] https://www.odi.org/blogs/16998-all-eyes-are-local-humanitarian-responders-during-covid-19-now-they-need-support
Emergencies, Protection from violence, Child protection in emergencies, Youth economic empowerment in emergencies